Is Los Cabos safe? Mexico Insider's Editor-at-large Trisha Velarmino speaks about safety in the place she now calls home.
📢 Editor's Note: This Los Cabos safety article is based on the personal experiences of the writer who is currently living in Cabo San Lucas. We do not edit or correct people's experiences but we do a fact check before publishing.
I am writing this because I read a random article on the first page of Google when I searched for the most dangerous cities in Mexico.
I live in Mexico and I wouldn't really use this search term on a normal basis but I was on my way to Ciudad Juarez (near El Paso, TX) and heard that it is a very dangerous city.
While browsing this list, I found Los Cabos to be number one. I was very shocked and confused. I live in Cabo San Lucas and I never felt unsafe here. It's frustrating when you see these types of articles on the Internet because people will always believe them.
I understand that safety is your concern when traveling to Mexico. This is also a country that is notoriously known for being unsafe but as someone who lives here, I will try my best to give you my genuine and honest experiences about safety in Los Cabos.
Now let's answer your burning question…. is Los Cabos safe?
Plan your trip to Mexico with us! Get expert travel advice and customized trip-planning itinerary from our local experts on the ground.
⛔ Is Los Cabos safe?
ABSOLUTELY! Los Cabos is a popular destination with Americans and Canadians. You can fly directly to Los Cabos from every major US airport, which makes it easier to do a Cabo weekend getaway.
Many Mexican nationals come to Los Cabos to work, particularly from nearby towns in Baja California Sur, Sinaloa, and Sonora. Tourism produced many jobs in Los Cabos which is why it is a hotspot for local workers.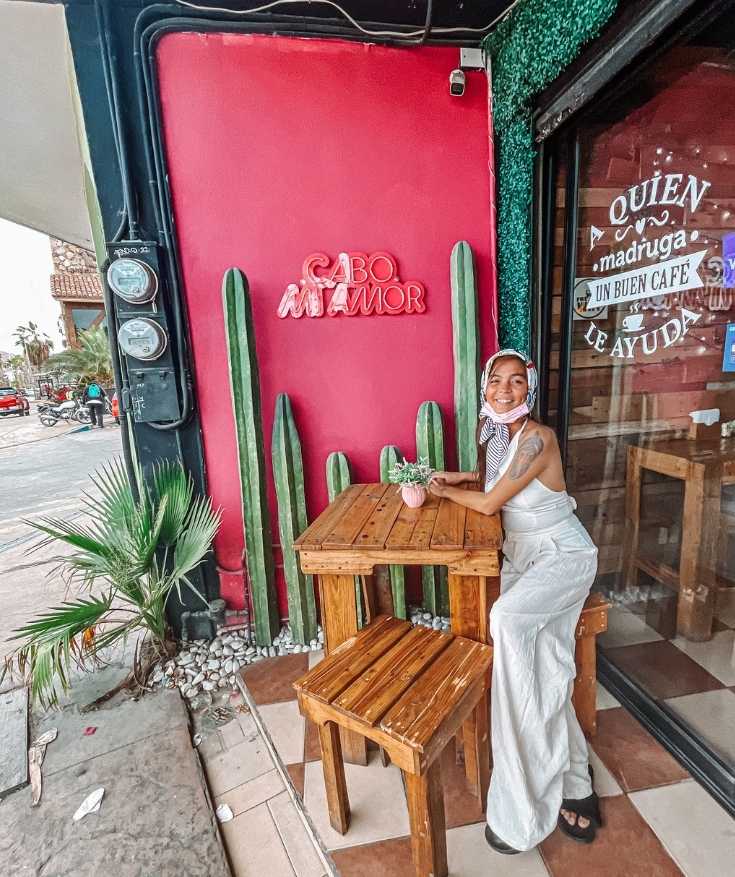 As one of the most visited destinations in Mexico, the government will not do anything to interrupt this growth. Imagine if something happens to you as a foreigner in Los Cabos, it will be all over the news and tourism here will be totally ruined.
Nobody wants that since everyone earns from tourism here. This is the reason why no one dares to tarnish that reputation.
Think of all your friends from back home and people you know who frequently visit Mexico – where do they go? Los Cabos. It is very tourist-friendly and they will do everything to protect you here.
⁉️ Is Cabo San Lucas safe?
Cabo San Lucas is very safe. It is the center of tourism and all young foreigners go here. The streets are active until 5:00 in the morning because of the Cabo San Lucas nightlife.
You can walk on the streets at night with no problems. I used to live 2 blocks from the marina and I always walked with no problems!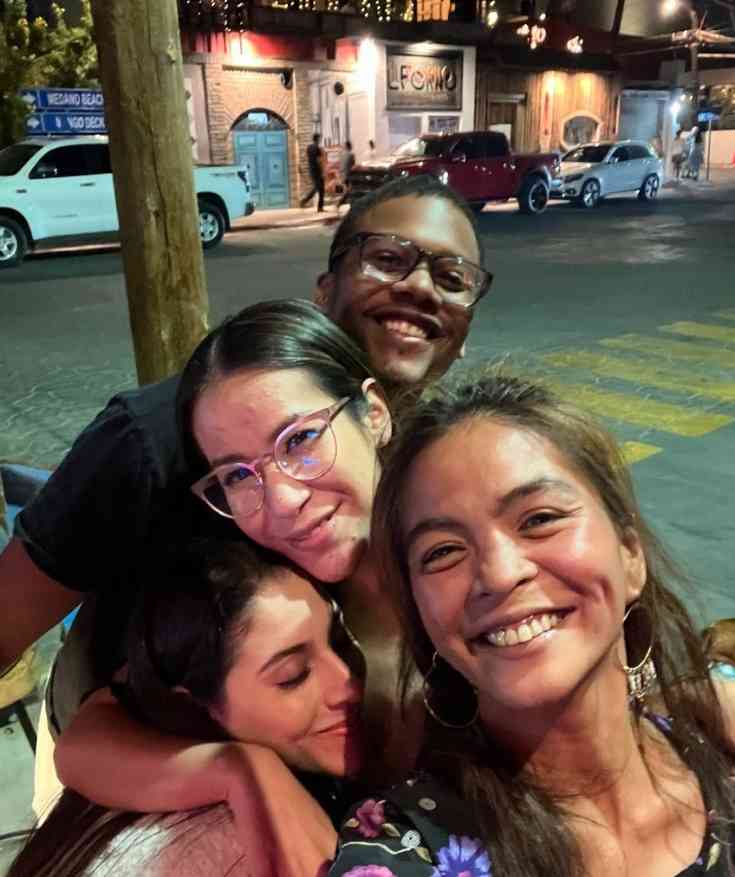 I live in Cabo San Lucas right now so if you want to meet up, feel free to get in touch and I'll definitely show you around!
Personally, I will never choose a place to live in Mexico if it is dangerous. I will never put myself in harm as I have very high qualifications for how my life should be.
Living in Los Cabos gives me a feeling of security and I am so happy that I live here!
✨ Why I feel safe in Los Cabos
Before I fully nested in Cabo San Lucas, I first did my Baja California road trip with the dogs that went from North to South. In general, I felt very safe driving alone. I feel really at home here!
Of course, I do have dogs which makes me feel safer because Mexicans are afraid of dogs. They will always ask if your dogs bite and even if they don't, I tell them they do anyway. My dogs can be very reactive when they feel like harm is coming my way. They traveled a lot with me so they are well-trained.
I was also lucky enough to have really great neighbors my age. We always went out together and they showed me what the real Cabo is. As for the older neighbors, they are very protective and can sometimes be invasive as they know all my activities.
When I am traveling (which is quite often), my neighbors in Cabo always text me and report the activities of my pet-sitter. Sometimes, it's really funny because I'm not even asking – they just volunteer to inform me!
We also have a Whatsapp group in my neighborhood where you can ask for everything. I love this group because we always look out for each other! As a foreigner living in Mexico, this is a really big plus for me.
What I also noticed that greatly helped is the ability to speak Spanish. I am thankful that I am fluent in Spanish (from living in Spain and traveling around South America extensively).
I feel like speaking the language gives you a higher vantage not just in Mexico but in whatever country you choose to visit or live in.
📈 Crime rate in Los Cabos
In 2014, Mexico recorded 24.5 million Americans who visited the country, not just Los Cabos. If you Google the crime rate in Los Cabos, you wouldn't really get a concrete number so I won't talk about the numbers since I do not have any idea.
I have never been harmed nor pick-pocketed in Los Cabos. A good friend of mine has been living in Los Cabos for over 15 years and he told me that he was never a victim of a home invasion.
I leave the windows of my house open when I leave with no problems. None of my neighbors told me not to do it and it is the same when I was living in Sayulita and Puerto Vallarta.
As a woman living alone, I had to worry about these things but in Cabo, it never happened to me. There are reported home invasions in bigger vacation houses but only if it's empty.
🚶‍♂️ Is it safe to walk in Cabo San Lucas at night?
As a single woman in my 30s', I always went out at night. The nightlife in Cabo San Lucas is so vibrant plus I am tasked to take out my American friends when they visit. They love to party in Cabo!
When I was living 2 blocks away from the marina (about 7 minutes walk), I always walked and never took an Uber. I only started taking an Uber when I moved to my new house (current) which is 15 minutes away from the marina.
But still, I walk 40 minutes from my house (now) to the marina because it's a safe walk. I am also fortunate to be living in an upper-scale neighborhood and believe me, my previous neighborhood in Cabo was super sketchy as all the girly bars were located on that street. Still, I never felt harmed or scared.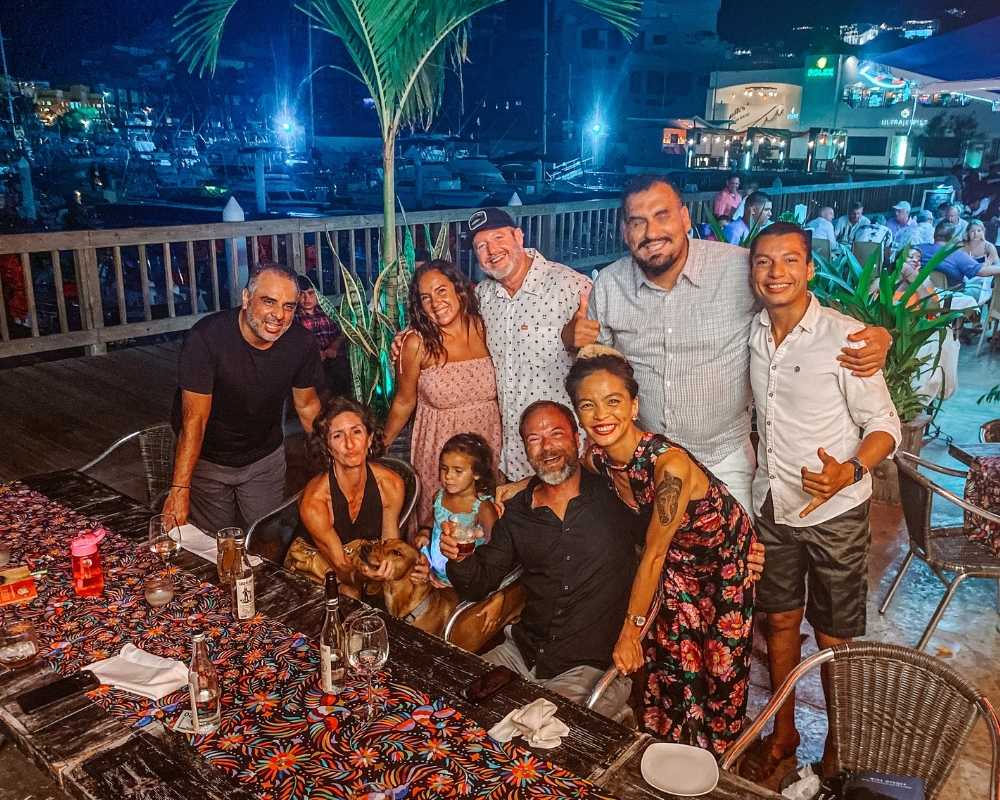 🚰 Drinking tap water in Los Cabos
Whatever you do, do not drink tap water not just in Los Cabos but all over Mexico. It is not clean and it can make you sick.
Most Airbnbs and accommodations in Los Cabos will have potable drinking water on the property. If it's not provided for, then you can ask your host for it.
Always order bottled water in restaurants and don't drink the house water that they offer. Restaurants in Los Cabos don't have the 'house water' option anyway.
🏊‍♀️ Is it safe to swim in Los Cabos?
Swimming is safe in Medano Beach (Los Cabos tourist spot) as the water is calm and it is in the Sea of Cortez. This is also on the opposite side of the Pacific so you don't have to worry about swimming here.
The only difference is when you go to the Cabo Arch (which is on the same side of Medano Beach), the waves can be strong and it will be hard to swim. I actually do not recommend it if you are not a good swimmer.
When you check into a resort, they all have beach access but most of them do not allow swimming because of strong currents. It's always 'swim at your own risk' when staying in resorts.
They also don't have lifeguards to watch you when you swim on the beach so they always put 'no swimming' signs so they are not to be held liable when something happens to the guests.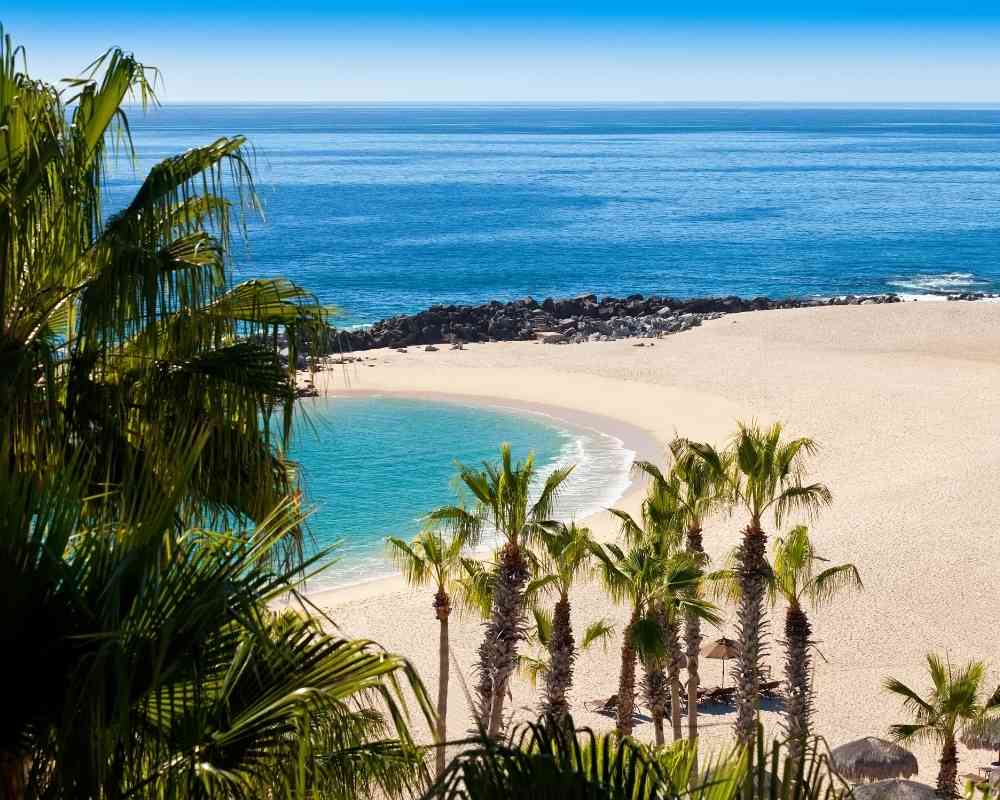 🚧 Road safety in Los Cabos
Cabo San Lucas is walkable. The traffic is slow in the city center and cars will always stop for you. Just remember that most streets in Cabo San Lucas are one-way. Always look at where you are going!
There have been many motorbike accidents but Baja California Sur is not really suitable for motorbikes and bicycles so I never dared to get on one.
The roads of Los Cabos are also super flat. I enjoy driving here because of the desert and ocean views. Plus, most of the best beaches in the state are outside of Cabo San Lucas.
If you have the time, rent a car in Cabo and drive out! You will find that Baja California Sur has way more beautiful spots than Los Cabos. Plus, they are all less than 2 hours drive!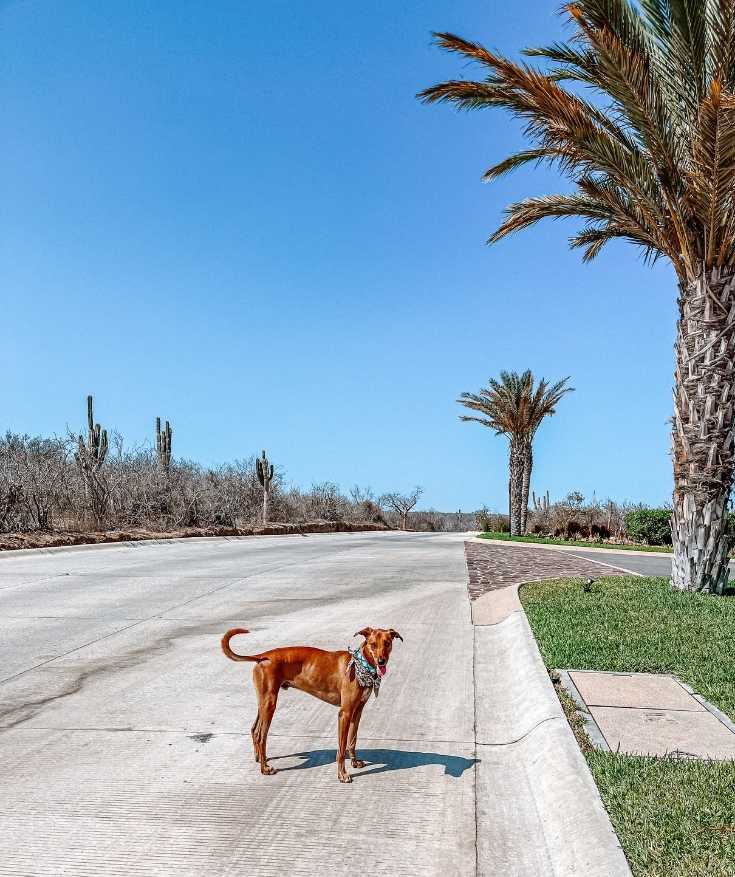 👮 Police presence in Los Cabos
I actually feel more scared when there is a lot of police presence because it absolutely means that something is up. There are many different types of police forces in Mexico and in dangerous cities, you will see the policia federal and the marina more.
You will find this in places like Acapulco or Guadalajara where there is every police on the corner. It really makes me cringe and scared if they are around!
In Los Cabos, the tourist police are around but we don't have federal police or any military present. Tourist police will stop you for identification and that's about it.
One time, my friends stayed until 3:00 AM without me and they were stopped by the police. They had beers on their hands and were walking around town shirtless so the police had to take them to the station.
They also did not have identification but they gave my number to the policeman. The police called me to pick them up and explained they were being detained because of their drinking and no ID.
Remember that in Mexico (except in small towns), you can really sit down in the gutter or walk around the streets with alcohol. Don't ever do this in Cabo!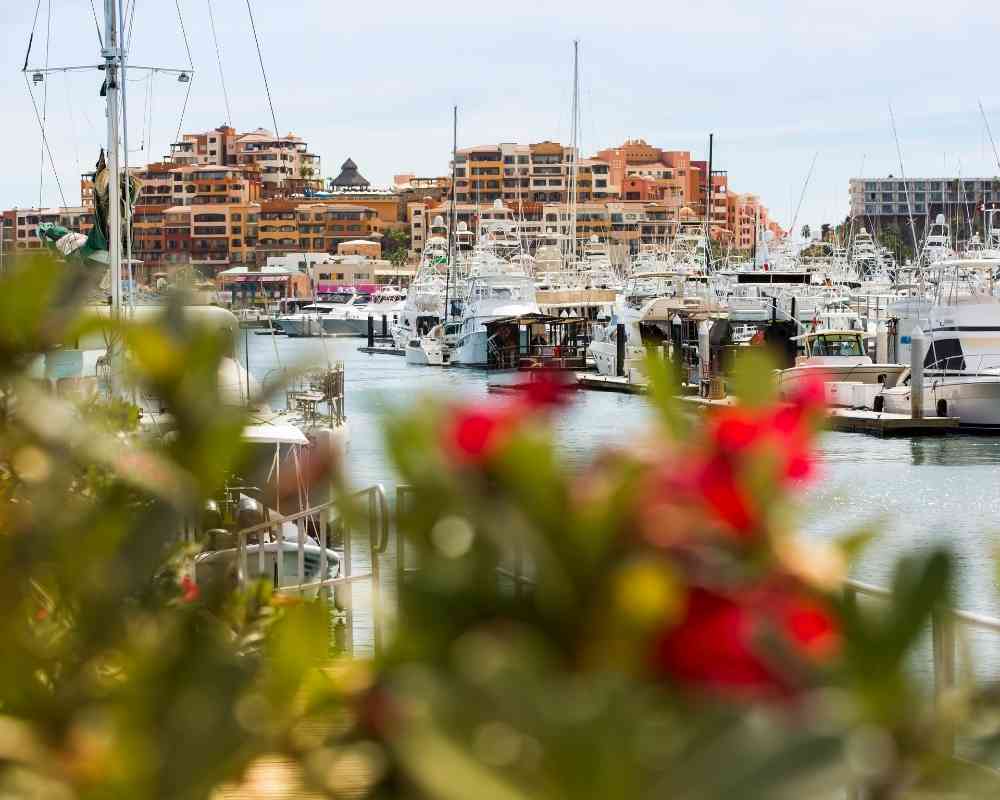 🚕 Is Uber safe in Los Cabos?
Unfortunately, I had a bad experience riding with an Uber but it was a one-time thing. My mistake was that I sat in front and the driver started to misinterpret it.
He touched my legs and I immediately asked him to stop. He stopped right away and didn't talk. I reported it to the Uber app and it turns out that this driver gets a lot of bad comments from women.
He did not force himself on me but I also realized that those kinds of Uber harassment happen anywhere. I told my friend about it and he said to never sit in front.
Other than that, I feel very comfortable riding Uber in Los Cabos.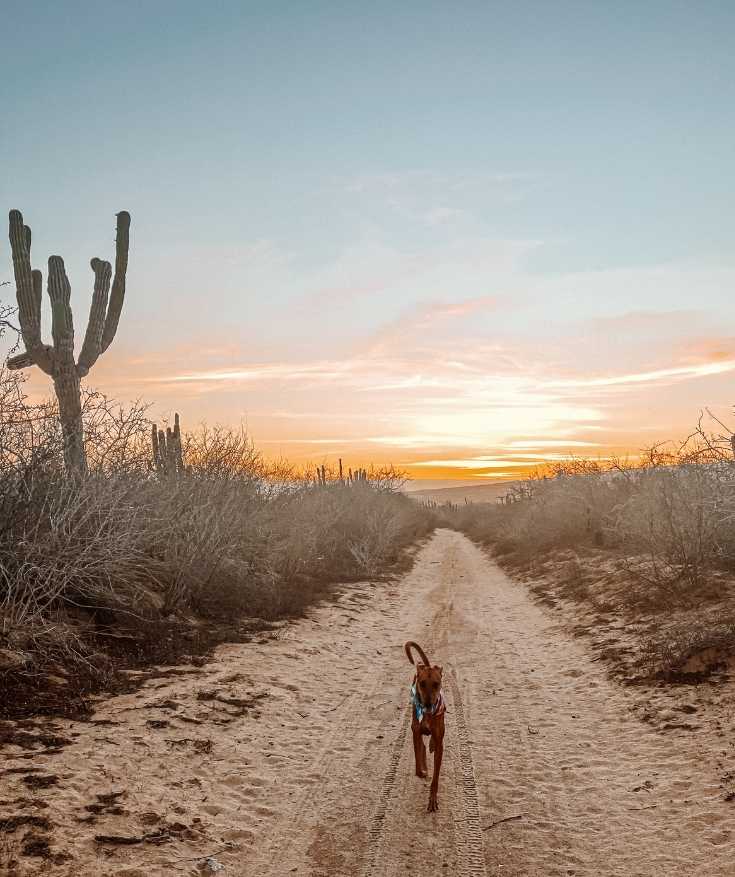 🏥 Hospitals in Los Cabos
I've only been hospitalized once while living in Los Cabos and I can say that medical care is good here. It is just way more expensive than the rest of the country.
San Jose del Cabo has the fanciest hospital amenities and in Cabo San Lucas, there is a street we call "Medical Avenue" where all types of doctors and hospitals are located.
🫱🏻‍🫲🏿 Discrimination in Los Cabos
Mexico is very accepting of all races, religions, and nationalities. You will not get discriminated against here – take it from me as I am of Asian descent.
The gravest form of discrimination I had encountered was by Americans and it was directed at me. I was in an infinity pool in a resort in Cabos when this black couple joined in.
The white couple that was in the pool with me immediately vacated the pool and said they will report it to management. I did not even understand what they were reporting but I went on and chatted with the black couple.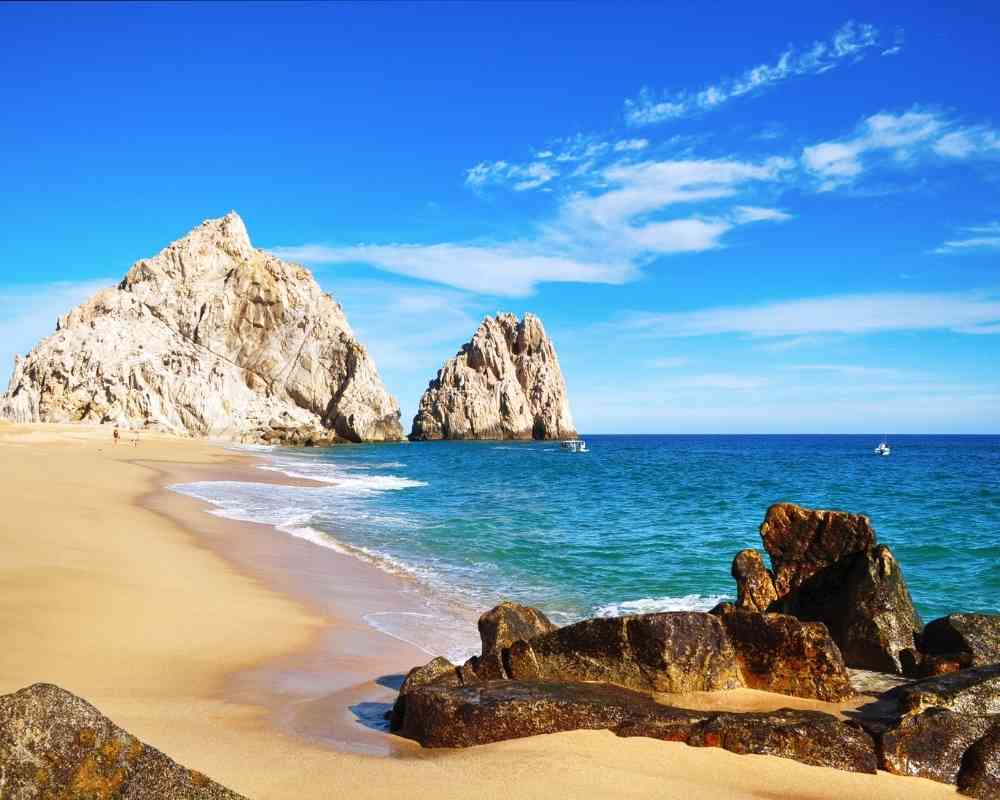 🙋 FAQ: Cabo Safety
🇲🇽 Cabo Travel Guide
Trisha traveled to Mexico in 2018 and after a year, she found herself obtaining a 4-year residency visa in Mexico. She is the Editor-in-chief for our Living in Mexico Series which has helped over 3,000 Americans move to Mexico with ease. Trisha currently resides in Cabo San Lucas, Baja California Sur.