If you are already in Guadalajara, the best tequila tours are just an hour away from the city! Guadalajara to Tequila is a popular route and it's the top (if not, best) thing to do in Jalisco.
???? Tequila from Guadalajara: getting there
Tequila from Guadalajara via bus
You can take a bus to Tequila from Guadalajara at Vallarta Plus Zapopan Terminal located at Avenida Vallarta 650, Americana. Taking an Uber to this bus station costs less than US$2, depending on where in Guadalajara you are coming from.
Once at the station, you will find buses going to Tequila and back to Guadalajara. They depart every 30 minutes and the ride will take 1 hour. Bus tickets to Tequila cost US$5 one-way or US$8.50 two-way. I didn't take the two-way ticket because I planned to go back to Guadalajara via Uber, which costs US$15 (one-way).
Should you decide to take an Uber to Tequila, the prices may vary. In my case, I didn't find any driver willing to do that route but I was able to find one from Tequila to Guadalajara.
If you decide to take the bus, make sure to go down to Tequila Plus Terminal (Calle Madero 146, Tequila). Most buses only stop in Tequila and have final destinations.
Tell the bus driver to inform you if you already arrived at Tequila Plus Terminal. For those going on a day trip, please take note that buses from Tequila to Guadalajara's last bus depart at 20:00.
???????? Check prices and availability for busses from Guadalajara to Tequila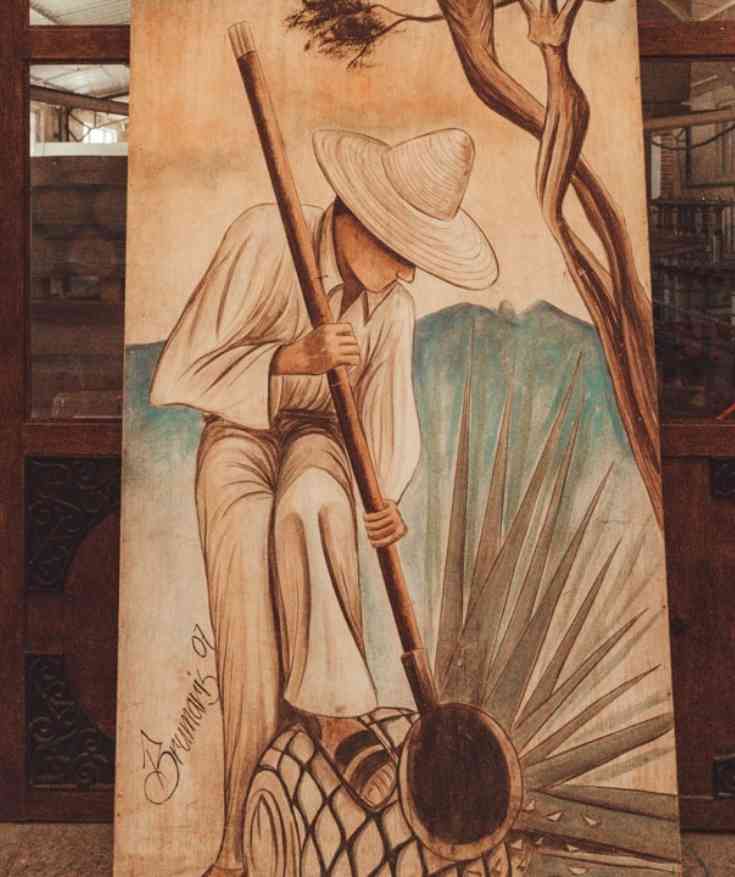 Tequila from Guadalajara via Jose Cuervo train
If you have extra money to spend, you can take the Jose Cuervo Express, a train from Guadalajara to Tequila that will take you to the land of agave. This costs US$100 (approx). There will be food and drinks on board, all-inclusive.
There will also be mariachi bands and music on board. It's so much fun to be on the Jose Cuervo train! This costs US$165 per person and lasts for 11 hours!
???????? Check Jose Cuervo train prices
???? Tequila from Guadalajara via a tour operator
The easiest way to get to Tequila from Guadalajara is to sign up for a tour company. They will pick you up and drop you off at your hotel in Guadalajara hassle-free! I usually use TripAdvisor to book tours as I can see all the reviews from other people who have already taken the tours. Viator is also a good option and sometimes offers cheaper tour prices.
???????? See all tours to Tequila from Guadalajara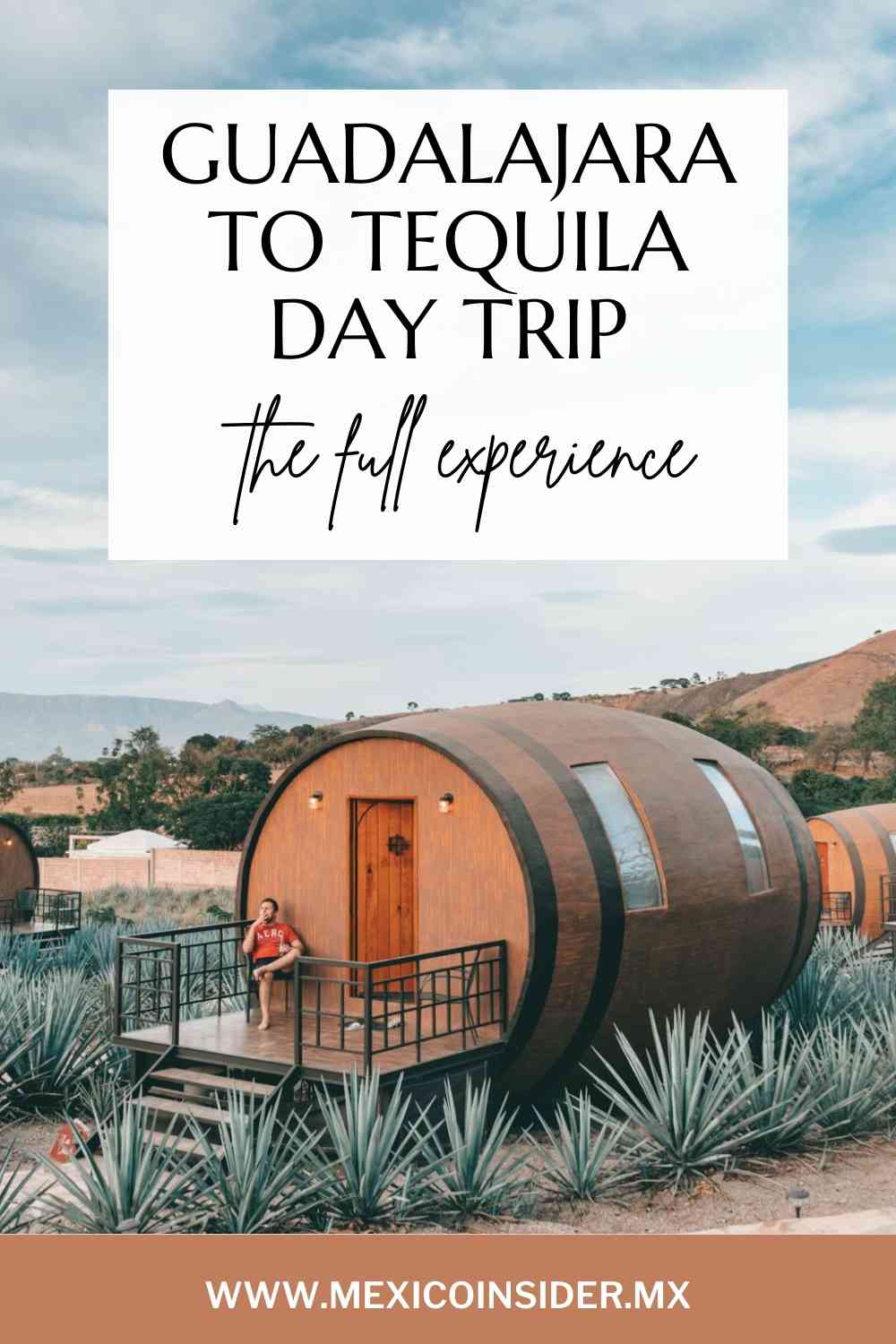 ???????? Guadalajara Tequila tour experience
A tequila tour is also included with the accommodations. I was informed that the tour will happen at 10:30 the next day so even if I don't normally eat breakfast, I forced myself to wake up for food. Can you imagine a drinking tour early in the morning? I would probably collapse if I don't eat!
First, Pepe discussed the plant where the great tequila comes from, Agave. Agaves thrive on neglect. They grow quickly and remain attractive all year but it takes them a lot of years to produce seeds.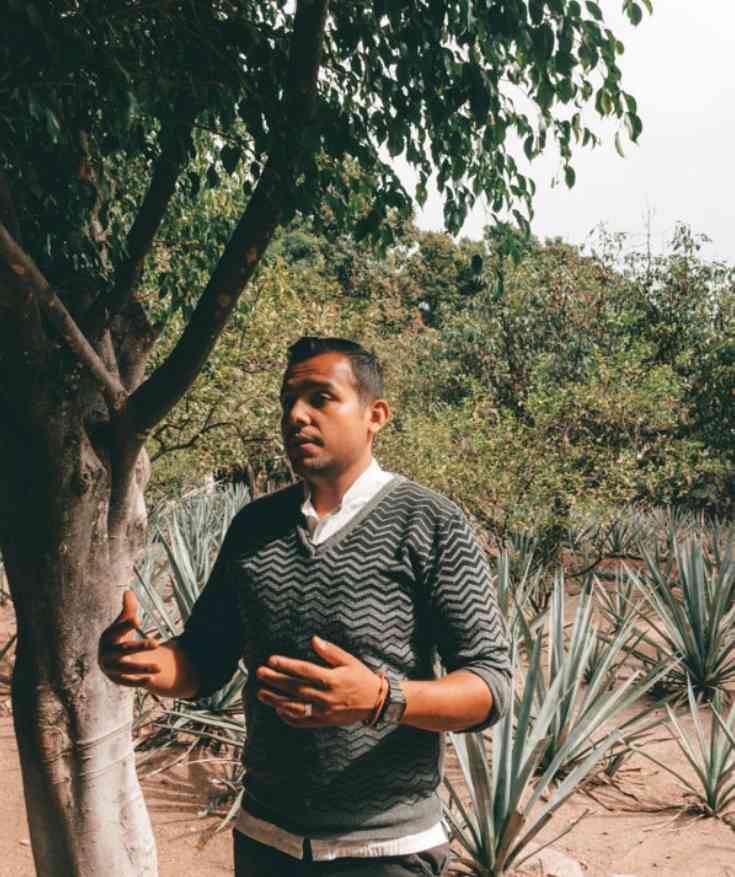 Harvesting the agave plant for tequila
First, they identify the mother agave from where the nectar will be harvested. The mother agave's size is usually about 7 – 12 feet tall. Once identified, the thorns from the leaves are sheared off. They are pretty sharp and I've hurt myself a lot during my stay in agave land!
The leaf will be cut from the bottom all the way up to the tip. They do this until they get to the center of the plant where there seem to be fewer thorns. The center long bulb off the plant is cut by using a machete to cut from the bottom. As the leaves are peeled from the center, the heart of the plant will appear.
They pull it out and set it aside. It weighs about 36 – 75 kilos. Then they will proceed to the digging of the agave plant by taking the hard part with a machete. This method has been done for years and the machete is pretty heavy.
I tried it myself! The white meat will be taken out until the juice comes out from the hole where the heart of the plant used to be.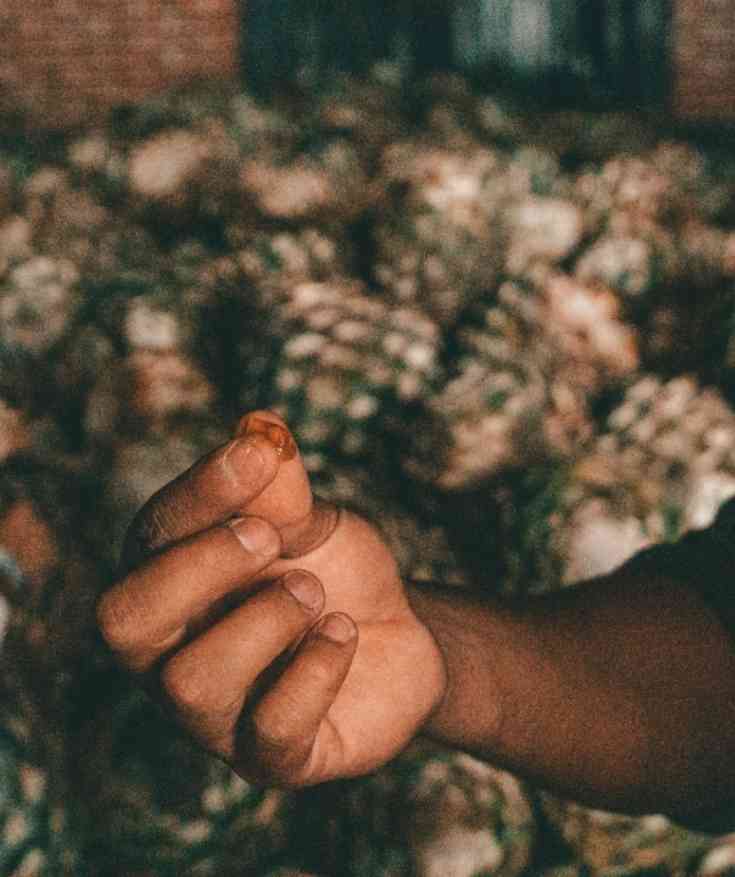 The making of tequila
Pepe then leads us to the "manufacturing house" where tons of tequila are made every day. After the agave plants are harvested, they are all put in a big oven for 42 hours at the highest temperature possible so they will be cooked.
The plant needs to be cooked to the piña that converts complex carbohydrates into simple fermentable sugars that will be extracted. Cooking also softens the piña which makes the process of sugar extraction easier. As soon as they are cooked, the agave heads will be milled for sugar extraction. Inside this distillery, you will find top-of-the-line machinery that they use in order to make good tequila.
I've seen the machines and tanks myself – they're pretty big and can hold tons of tequila. The cooked piñas are crushed in order to release the juice or "aguamiel" that will be fermented. Putting them in the machine helps to separate fiber from the juice. Once the piñas are minced they are washed with water and strained to remove the juices.
Then they will undergo the fermentation process where the sugar is transformed into alcohol within large stainless tanks. This usually takes 7 – 12 days, depending on the method used. Distillation comes after where ferments are separated by heat and steam pressure within stainless steel pot stills or distillation towers. Some tequilas are distilled three times and some just twice.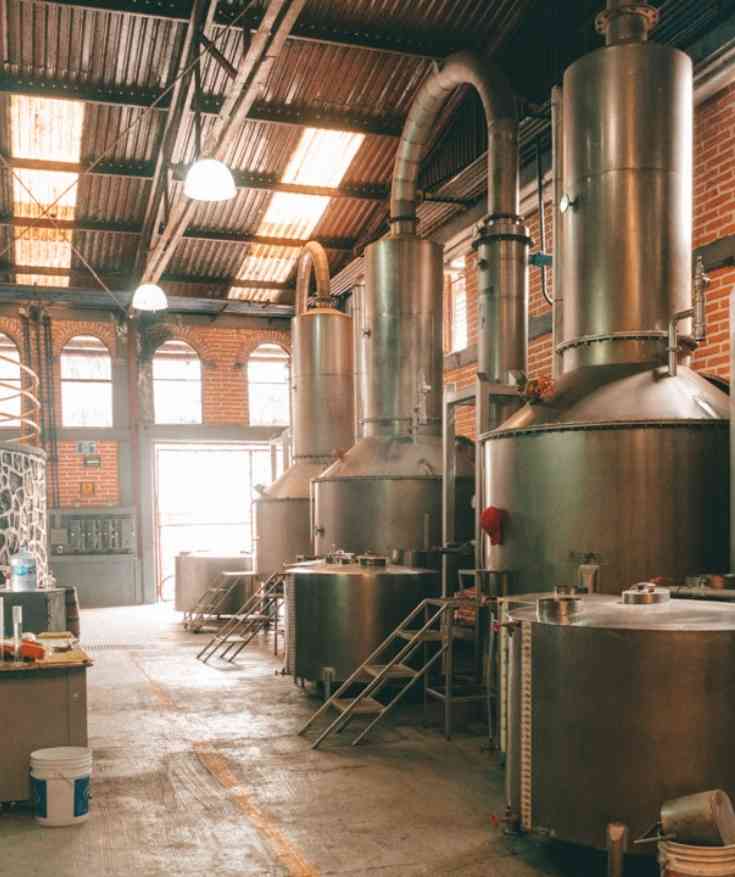 The first distillation (I tried how this tastes like!) is called deztrozamiento, or simply smashing. It will take a couple of hours and it will yield a liquid with an alcohol level of 20%. Ordinario is what this is called.
The second distillation is rectification, where alcohol levels reach 55%. This takes 3-4 hours. After the second distillation, the tequila is considered silver, or blanco (white) tequila.
Finally, aging. The tequila is placed in oak barrels to age. Reposados take 12 months to be stored in the barrel, Añejos are aged between one and three years and Extra Añejos are aged for over three years. The longer it ages, the more tannins it will have.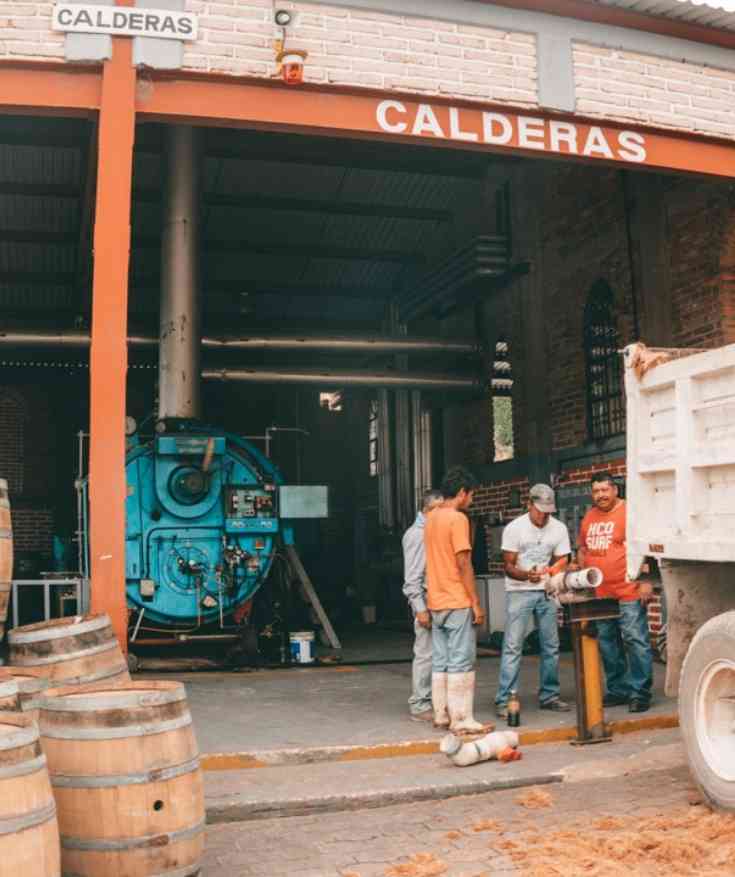 Knowing the types of tequila
This is what I will remember the most from the tour: Tequila Blanco is for people who know their tequila. Reposado is what we always get from the bars.
It has lower alcohol content so it's ideal for parties and clubbing. Extra Añejo is for people who are willing to buy it for a very expensive price. In short, this type is for people with money.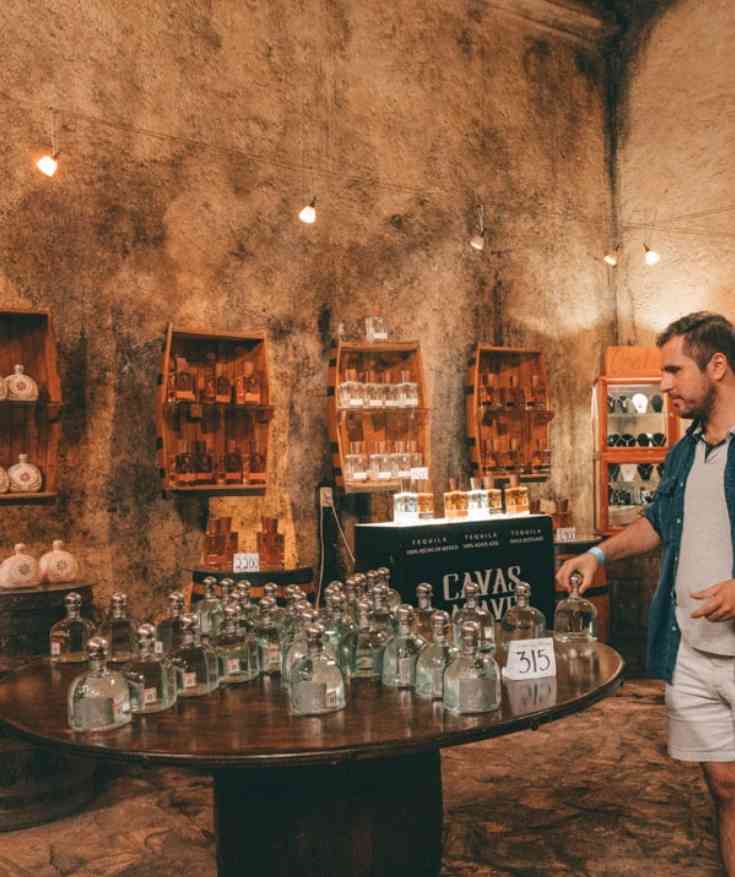 I keep thinking about which category I fit but for now, I guess, I'm team Blanco. Get to know the different types of tequila below and see which team are you in:
Tequila Blanco is harsher with the bold flavors of the distilled agave upfront.
Tequila Reposado is a type of tequila that is aged or rested. It is aged in white oak casks from 2 months to a year. The aging process gives the tequila a mellow oak flavor combined with the flavor of the blue agave. Reposado means "restful" in English.
Tequila Añejo is aged from one to three years and is considered the best type of tequila for sipping because of its smoother flavor. Añejo means "vintage", and they are darker than reposado tequilas.
Tequila Extra Añejo is the most aged and expensive form of tequila — attracts all palates, from seasoned tequila drinkers to newbies who find their rich oak flavors reminiscent of other dark spirits.
Actually, while writing this, I shifted to Team Extra Añejo. I think it's the best tequila I tasted on this tour! Let's see if I will be into it!
Deeper learning about tequila: how to drink it so you won't get f*cked
In the last part of the tour, Pepe takes us to a big table where the different tasting kit for each participant was set up. First, he asked each of us how much tequila we can drink until we are down. Most of the people on the tour said 3 and I said 9. I can't believe I said 9! But I think I can really do 9.
He discussed the rules of drinking tequila. First, like many strong drinks, do not mix it with anything. He says that if you decide to have tequila, then that's it. Unlike other parts of the world, tequila is served in a shot glass but in Mexico, they drink it slowly. The big one-time shots we are doing all these times are wrong. This is why we get f*cked pretty early.
Second, drinking tequila with lemon and salt is not highly recommended but possible. Taking salt and lime is only for cheap tequila (probably mixed with something else) but pure tequila distilled in Jalisco can be taken by itself.
If you know you are drinking pure agave, the only way not to get super drunk is by drinking it with water. Not soda water, not flavored water. Just water.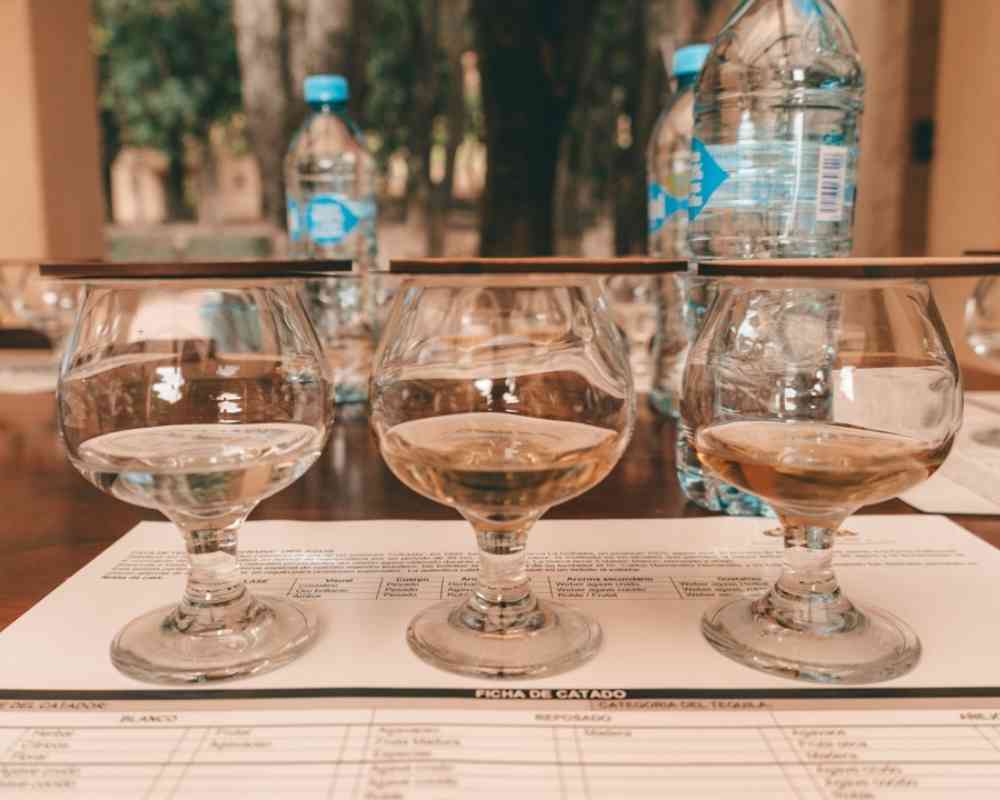 Third, Pepe told us how to properly drink tequila. Pay attention to this: take the shot (or a small sip), feel it in your mouth, inhale, swallow, exhale. I did this a lot during the tasting and I think it helped a little. I still ended up getting drunk after the tour though. But yes, try it and let me know what you feel!
After this, we moved on to the different types of tequila laid on the table. At this time, I didn't know if I am still able to drink but I just did the technique Pepe taught us.
I ended up being fine during the tasting. I have stopped drinking since March and my alcohol tolerance has decreased. However, Pepe shares that a good quality of tequila has health benefits such as better blood circulation.
For the whole part of the tour, he was giving us the best quality so I guess that's the reason why I did not pass on every shot he offered. I really wanted to taste them all!
First glass: Tequila Blanco. Pepe showed us how to identify the smell of tequila. The primary smell parameters include herbal, citrus, floral, and fruity.
To identify this, the glass needs to be tilted. You then put your nose on the top of the glass to smell. Secondary smell identifies two things — cooked and raw. In this part, you need to put your nose in the center of the glass. No tilting whatsoever.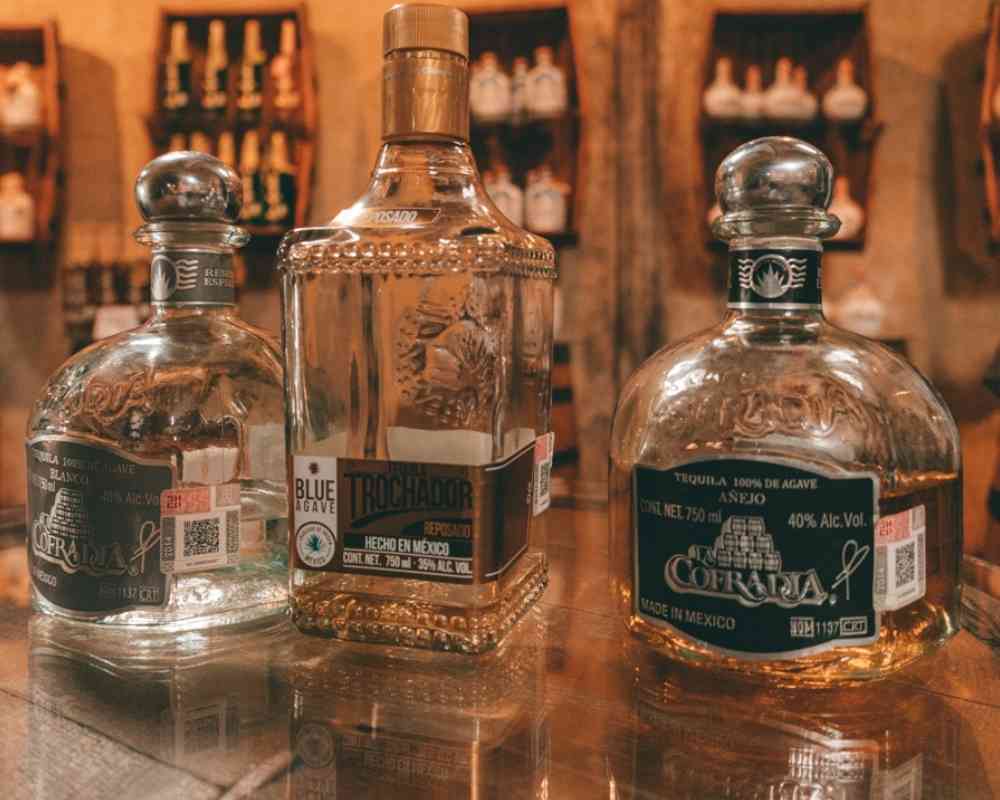 Second glass: Tequila Reposado's primary smelling parameters include mature fruit, spices, and wood while secondary is raw, cooked, and oak.
Finally, we reached the third glass which is Añejo. Its primary smells are dried fruit, wood, and vanilla. Secondary smells are the same as Tequila Reposado. We didn't have Extra Añejo in this part of the tasting.
After the activity, we were asked to go to the restaurant and claim our free margaritas. At this point, I was already very drunk, not to mention the weather in Tequila that day was really hot!
I felt that I was going to collapse but I had the margarita anyway. This was an opportunity to get to know the people in my tour group. We all sat there talking and drinking our final tequila for the tour.
I took this tour in Spanish but I believe there are also English tours. I forgot to ask! There were a few foreigners in the hotel but most of the delegates are Mexicans.
I really enjoyed this tour as I got to know how to identify, drink, and purchase the different types of tequila. It was more complex than I expected.
Tequila might be just another alcohol but in Jalisco, this is gold! This is one of the best experiences of the year and I am happy I have decided to stay in this hotel.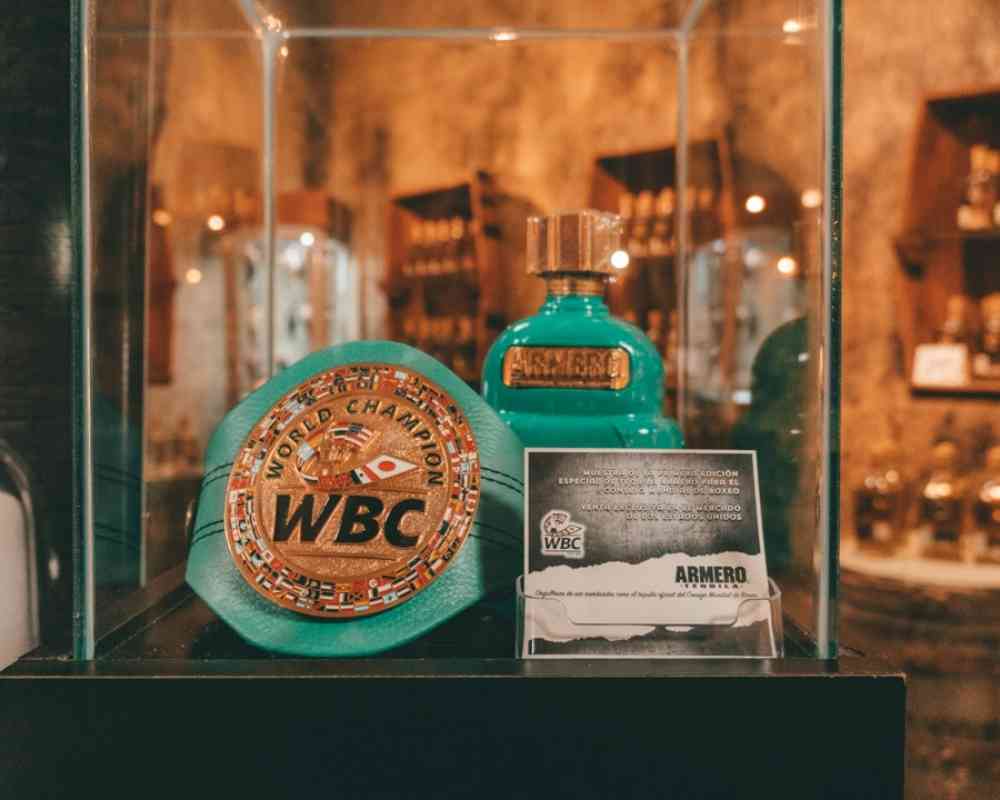 ???? Best tequila tours in Guadalajara
Premium Maestro Tequilero Experience
???? from US$139 per person
???? 11 hours
???????? Check prices and availability
You will be picked up at your hotel in Guadalajara in the morning and go straight to El Arenal where you will have breakfast. The breakfast is included in this tour price so you don't have to pay separately.
After breakfast, you will go to Tequila Cava de Oro Fábrica the first tequila tasting stop. You will spend three hours here. I promise you'll enjoy it as this distillery is one of the best in the country!
Then you will have lunch at the magical town of Tequila (pueblo magico). You will get to taste the regional food of Jalisco and it's actually my favorite in Mexico!
After lunch, you will be given 30 minutes to explore the town of Tequila. Here, you can do your shopping. It's really a small town so 30 minutes is more than enough.
Lastly, your group will be asked if you want to visit a great cocktail place called Cantaritos el Güero. Say yes because this is an amazing place. Although the tour operator must decide on a unanimous decision because this is an extra.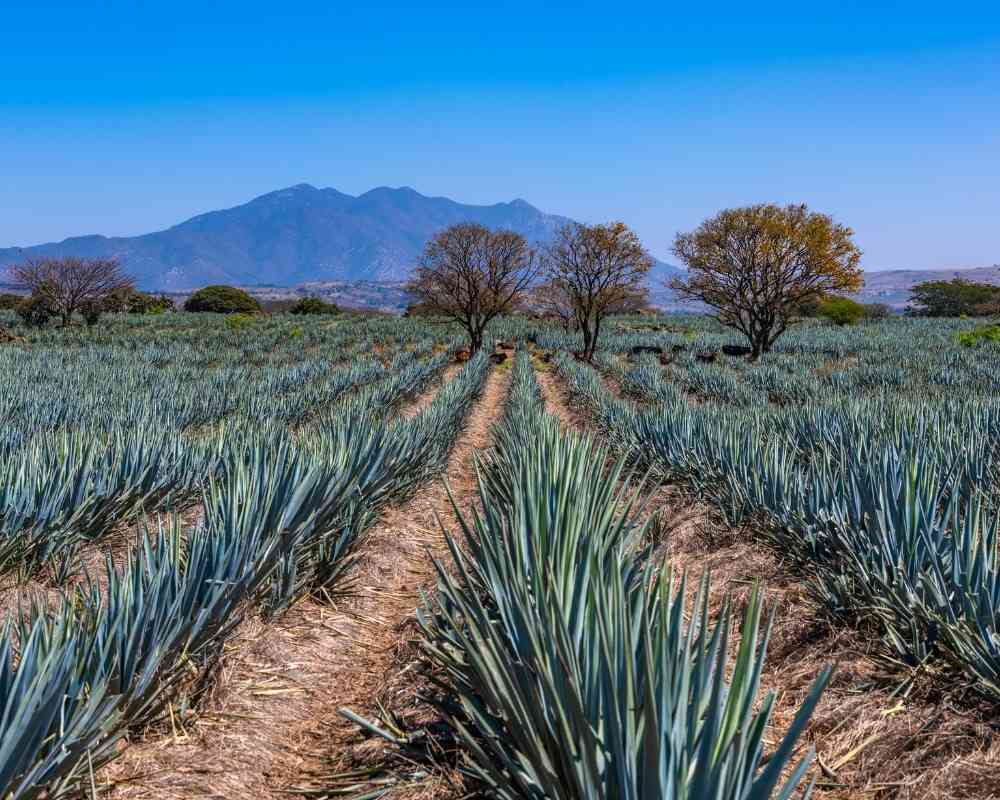 VIP Tequila Experience
???? from US$89 per person
???? 8 hours
???????? Check prices and availability
This tour is best for people who are traveling in groups. You will be on board a luxury vehicle to Tequila from Guadalajara. Inside the van, there will be beers, water, and of course tequila to start the party on the road.
You will get to try 6 different tequila types and a bonus of 2 mezcals. This first tasting will last for 2 hours and you will also get to know the production of tequila in the distillery.
Then you will proceed to have lunch on an old tequila farm. From there, you will go to the historic center of the town Tequila, and visit the historical center of Cantaritos del Guero. There will be lots of drinks and music so be prepared!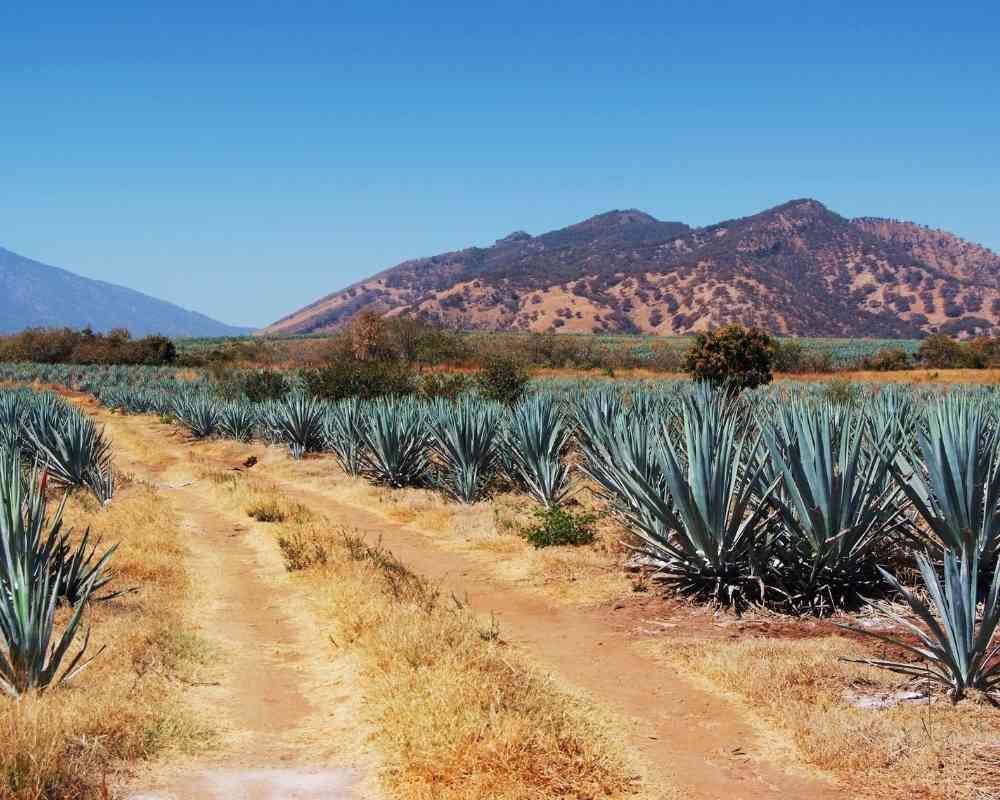 Day trip to Tequila from Guadalajara
???? from US$74 per person
???? 8 hours
???????? Check prices and availability
This is one of the cheapest Tequila tours but is also very extensive. You will start the tour at Destilería La Rojeña, the oldest tequila distillery in Latin America.
From here, you will be given 2 hours to explore the city of Tequila. Take pictures, go shopping, have some street food – 2 hours is a good amount of time to explore this pueblo magico!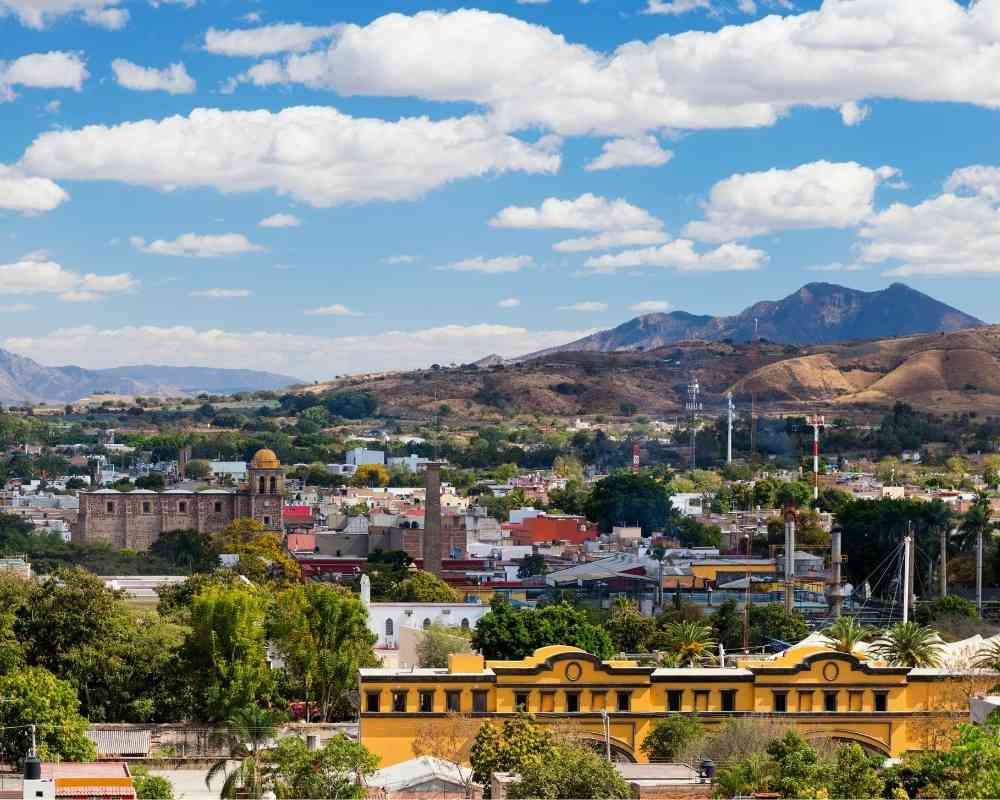 Tequila and Guachimontones Pyramids
???? from US$73 per person
???? 8-10 hours
???????? Check prices and availability
For those who want to combine a Tequila tour with another tourist attraction which is the Guachimontones Pyramids, a pre-Columbian archaeological site in the state of Jalisco.
First, you will stop at Zona Arqueológica Teuchitlán o Guachimontones and explore the area for 2 hours. Admission tickets are already included in the price of the tour.
After that, you will head to Tequila town to have lunch at a local market. Here, you will try the best Mexican food so please, enjoy! Then you will have a few hours to explore the town.
Lastly, you will visit a tequila distillery, get to know the process and try at least 4 different types of tequila. Ideally, you'll be back in Guadalajara by 6:00 PM.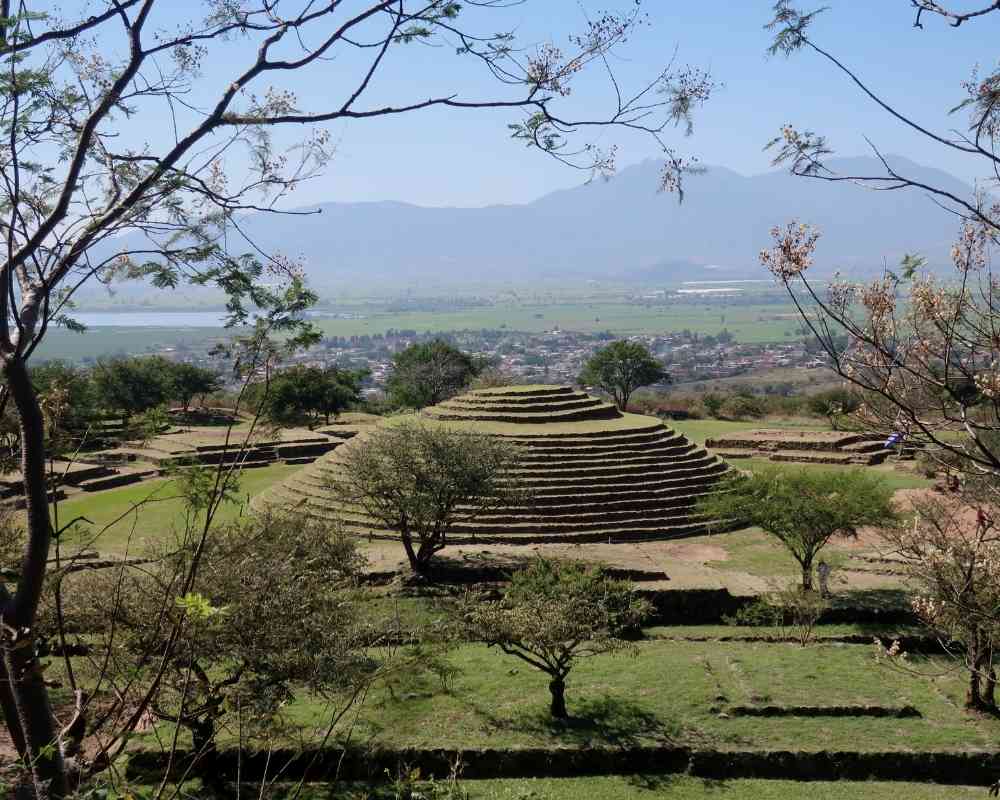 Amatitán and Tequila combo
???? from US$33 per person
???? 8 hours
???????? Check prices and availability
Aside from the town of Tequila, Amatitan is also home to many tequila distilleries in Mexico. For those who like Tequila Herradura and Tequilla Jimador, Amatitan is the place to get them!
The first stop of this tour is a distillery called Tequila Tres Mujeres. Here, you will see the artisanal way of making tequila alongside tasting different tequilas and liquors.
The next stop is the town of Amatitan also known as the cradle of tequila. You will go to some old caves where Tequila originated. As usual, this tour also stops at Cantaritos el Güero for music, party, and cocktails.
Lastly, you will have two hours in the town of Tequila to have lunch, go shopping, and explore the pueblo.
????️ Tequila hotel: where to stay
Matices Hotel de Barricas
I decided not to take the Tequila train as I find it very expensive (but reasonable). Last-minute, I decided to stay the night in Matices Hotel de Barricas, a hotel with giant tequila barrels as accommodations.
An overnight stay in this hotel for 2 costs US$200 (approx). This price includes breakfast. If you ask me, this is quite a reasonable price as this hotel is very well-designed.
It looks good everywhere you point to the camera! The place is also very quiet and is ideal for couples. When I went here, there was a wedding so it was packed! This hotel is also a very good venue for weddings but I am sure it will cost a lot if you want to close the place for an event.
The rooms are pretty comfortable as the bed is really big! Once you enter the room, you will be welcomed by complimentary tequila, freshly brewed from the hotel's manufacturing house.
The mini-bar is also packed with snacks. This hotel is 10 minutes away from the city center so it will be difficult to head out each time but I was given 10% vouchers for restaurants in town.
Dinner at the restaurant is up to 20:30 but room service is offered from 21:00 – 23:00.
⁉️Guadalajara to Tequila tour FAQ
How far is Tequila from Guadalajara?
Not at all far! It's about 1 hour if you're driving your own car and a little bit more if you take the bus. The bus stops a lot hence the delay. Once you are already in the town of Tequila, there are many Ubers that will take you to your hotel. Alternatively, if you are only spending a day, it's way easier to just sign up for a Tequila tour from Guadalajara.
This way, you won't have to think about your transport from Guadalajara. Tour companies drop you off and pick you up at your accommodation after the day trip. Uber in Guadalajara also operates this route and costs around US$30 (one-way).
How far is Tequila from Guadalajara Airport?
You can definitely rent a car as soon as you arrive at Guadalajara Airport and go straight to Tequila. It's the same distance (maybe 15 minutes more). Driving to Tequila from Guadalajara is not difficult. The only hassle you will come across is the traffic in the city. Once you are out, you will pass by massive lands of agave plants.
The roads on this route are modern and well-made but be cautious about your driving speed. This highway has a lot of federal police lurking and hiding!
✈️ Ready for your trip to Tequila? If you need more information about day trip from Guadalajara to Tequila, I'd be happy to update this post – just leave your questions below!
Trisha traveled to Mexico in 2018 and after a year, she found herself obtaining a 4-year residency visa in Mexico. She is the Editor-in-chief for our Living in Mexico Series which has helped over 3,000 Americans move to Mexico with ease. Trisha currently resides in Cabo San Lucas, Baja California Sur.