From religious pilgrimages to city carnivals, here are the best events and festivals in Jalisco Mexico, the capital of Tequila.
The daily life of a Mexican is already very festive. From the fiesta at the neighbor's house or a simple plaza fiesta, the Mexicans are voracious partiers.
There's a festival for a saint, a festival for a Mexican dish (i.e. Nacho Festival in Coahuila), and every possible feast you can imagine. There will always be an excuse to hoard all the beers for a party.
Jalisco is one of those states that have deeply-rooted traditions. In fact, the state of Jalisco has the most festivals in the whole country!
Here are the best festivals in Jalisco Mexico!
🧐 Questions about Jalisco Mexico? Ask us on Tiktok.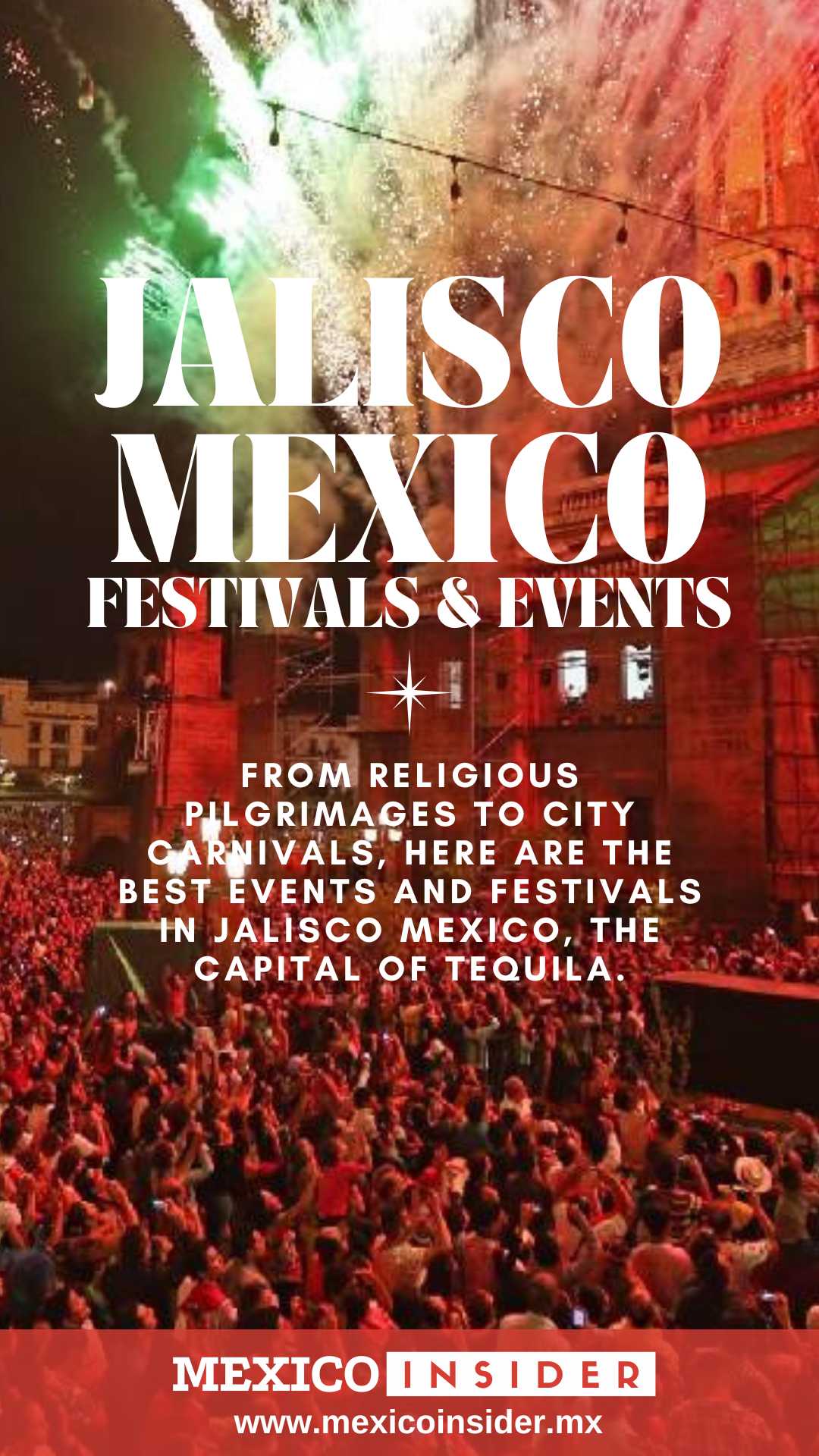 Festivals in Jalisco Mexico: quick links
🎉 Puerto Vallarta festivals in Jalisco Mexico
#1: Jalisco whale season (February)
In Banderas Bay of Mexico, seasonal Whale Watching happens only from January to March. Take this opportunity to watch humpback whales migrate to the Bay's calm waters.
During this time of the year, these gentle giants are seen breaching out of the water as parents instruct their baby calves in the ways of the watery world.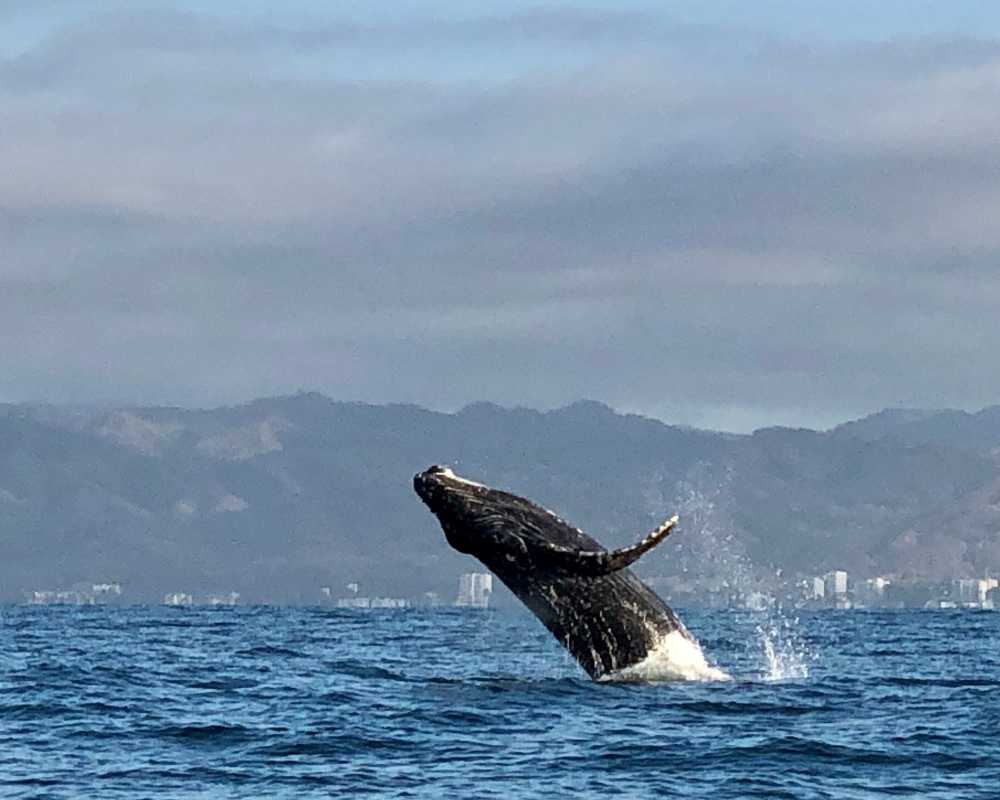 There is also a big possibility that whales mate during these months, a show you should not miss!
The whale watching tour in Puerto Vallarta starts as early as November and costs $99 USD per person. This is a family-friendly activity so bring your kids!
#2: Charro Day (August)
Every August of the year, locals of Jalisco celebrate Charro day, where men and women parade through the center of Puerto Vallarta. They march on horseback, wearing traditional charro suits.
Charro suits are beautifully decorated jackets, pants, and hats, which are now known worldwide. They also have bullfights, calf lasso, food fests, and typical dance events to celebrate their beautiful creation.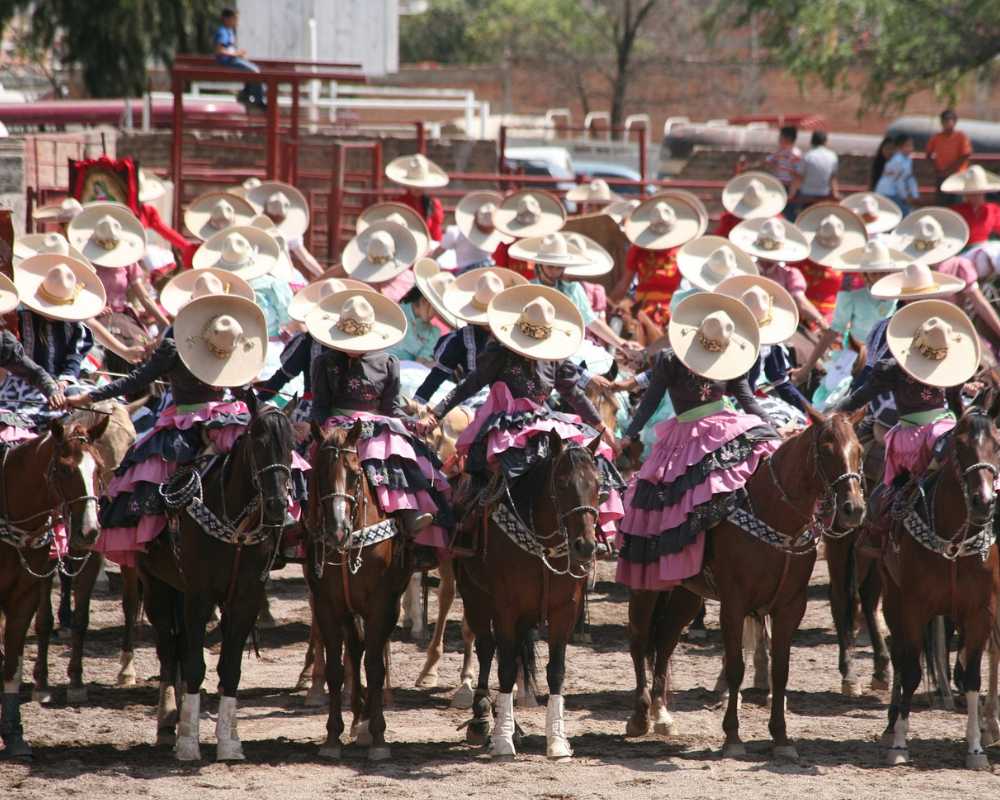 If you are in Puerto Vallarta in August (which is low season in PV), you can go on a Charro Tour for as low as $35 USD per person.
#3: Puerto Vallarta Gourmet Festival (November)
Every November, the Puerto Vallarta Gourmet Festival brings local, national, and international chefs worldwide to give gourmet cooking classes to locals.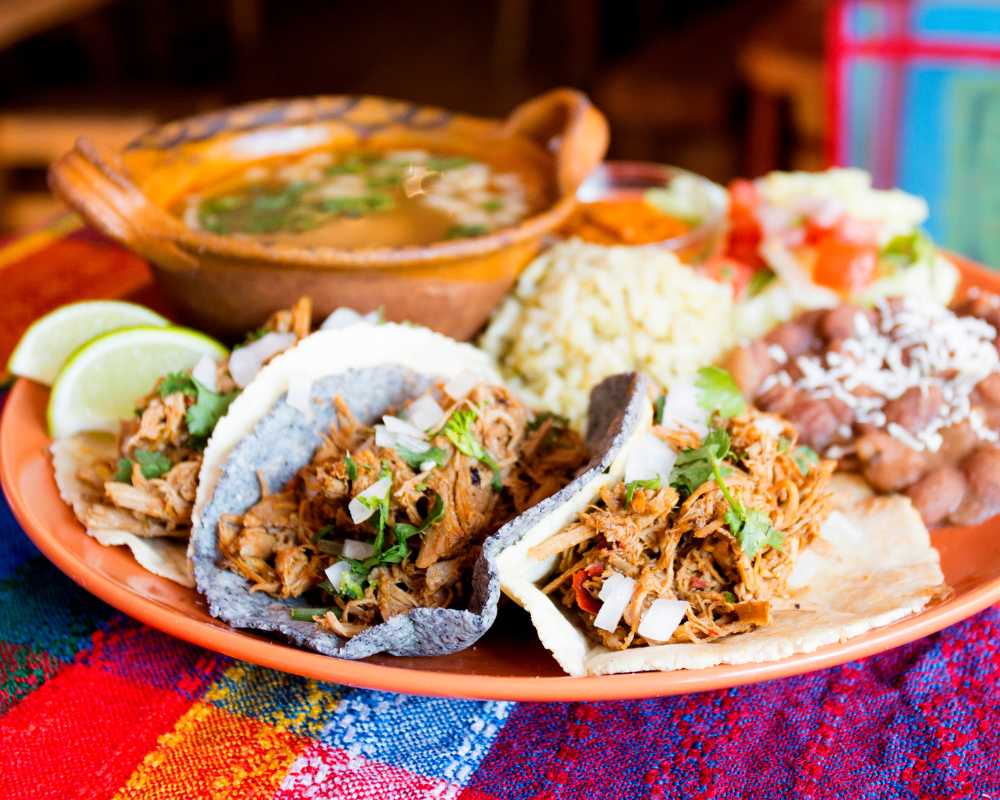 Lots of people also have the chance to participate in wine tasting and special menus at different participating venues.
Puerto Vallarta is one of the best taco cities in Mexico so make sure to get on one as well! There are over 15 taco tours in Puerto Vallarta starting at $25 USD per person.
#4: Vallarta Wine Fest (March)
The Vallarta Wine Festival, which takes place every March of the year, is celebrated by many different sommeliers from the country and internationally.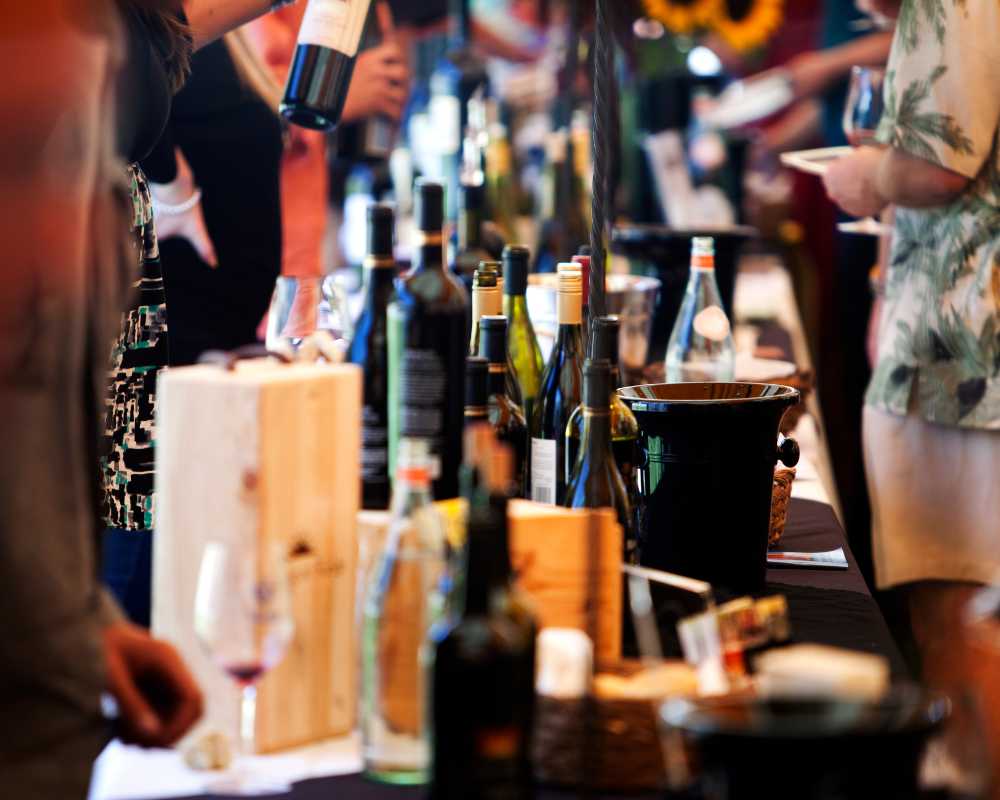 Taking place in Puerto Vallarta, you'll meet the best of sommeliers and participate in various wine-tasting events.
#5: Puerto Vallarta pride parade (May)
Puerto Vallarta is known to be the LGBTQ capital of Mexico. Every year, they hold the Puerto Vallarta pride parade between May 22 – 29.
During this week, there will be parades, events, 24/7 parties, and more! This is the most popular of all the festivals in Jalisco Mexico, attended by thousands of travelers from all over the world.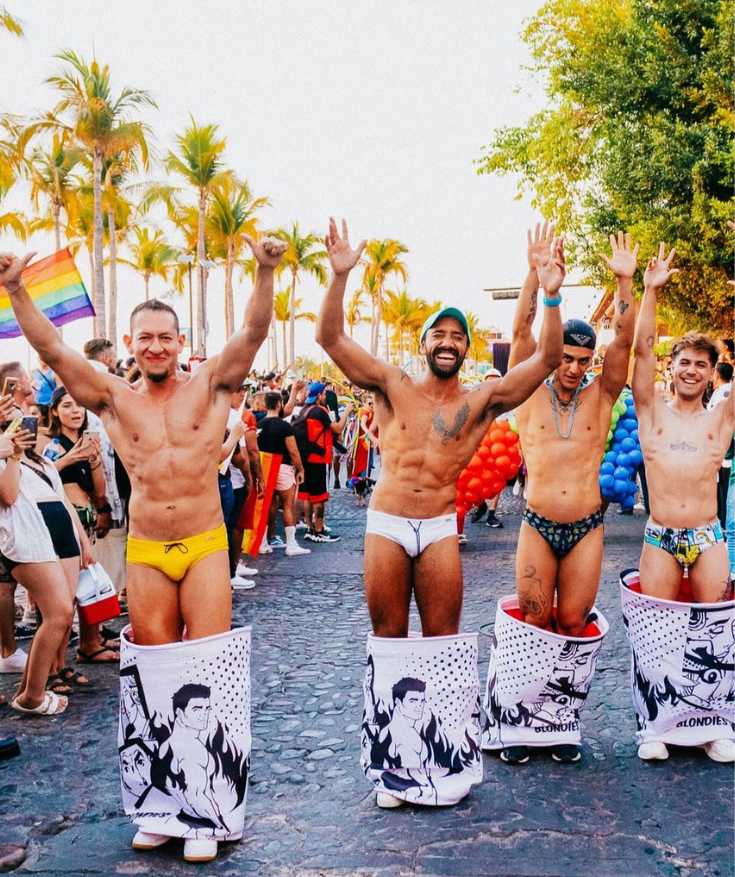 Zona Romantica is the gay neighborhood in Puerto Vallarta and is not limited to LGBTQ travelers. Many travelers like to stay in this area because of the great restaurants and overall vibe.
🙌 Guadalajara festivals in Jalisco Mexico
#6: Oktoberfest (October)
Oktoberfest, or the Festivities of October, is celebrated from the first Saturday of the month and continues to the first week of November.
Guadalajara holds different events and activities, including cultural events, dance shows, workshops, concerts, and cockfighting in various buildings and places.
#7: Day of the Dead (November)
The Day of the Dead in Tlaquepaque is when they announce the arrival of the faithful departed during the Festival from October 31 to November 3.
The Celebration comprises different cultural and artistic events, including art exhibitions, gastronomic samples, dozens of altars, concerts, craft workshops, and contests.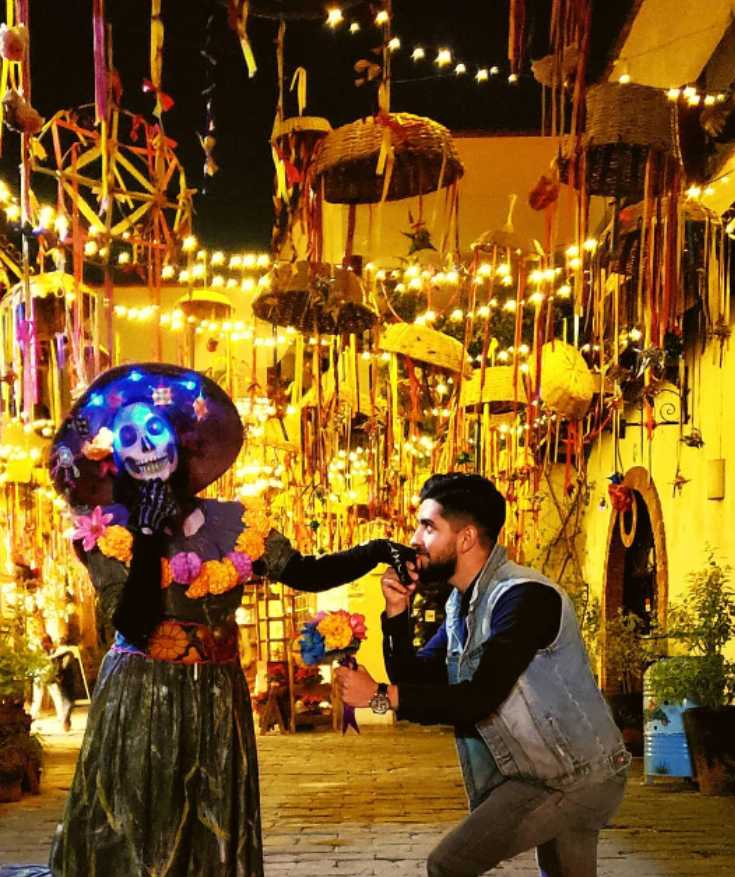 All these occur at the Hidalgo Garden, the Pantaleon Panduro Museum, the El Refugio Cultural Center, and the cemetery.
#8: GDL International Book Fair (November)
The International Book Fair in Guadalajara, also known as FIL, was first celebrated in 1987. It is organized by the University of the Guadalaraja and takes place every November.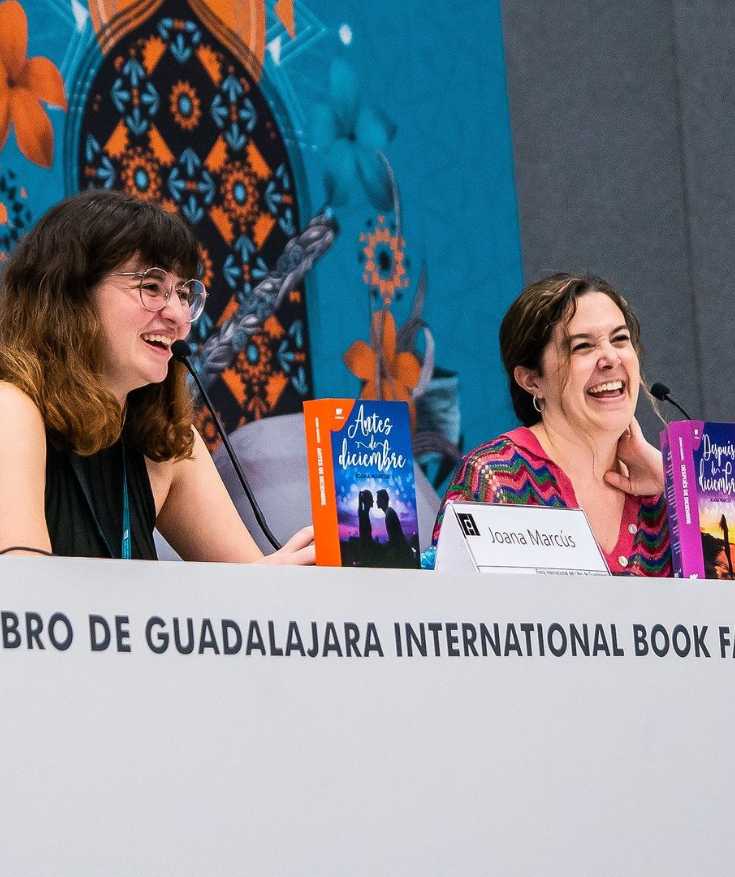 Different exhibitors, authors, and assistant readers come to commemorate the event to acquire the most recent novelties in the market.
#9: International Festival of Mariachi and Charrería (August)
The International Gathering of Mariachi and Charreria takes place in the Plaza de Armas, of Guadalajara, Jalisco every August and September of a year.
Accordingly, the event's main objective is to rescue and preserve the Mexican and Guadalajara traditions. Like charreria and mariachi.
The celebrations start off with a parade where floats and different mariachi groups (like Los Camperos and Mariachi de América) join.
As part of the event, six best teams meet at the National Charro Championship and show their charro luck.
#10: Mexican Independence Day
The Independence Day of Mexico is one of the most important celebrations of the year.
Every September 15 and 16, locals of San Sebastian del Oeste have various festivities to celebrate the country's independence.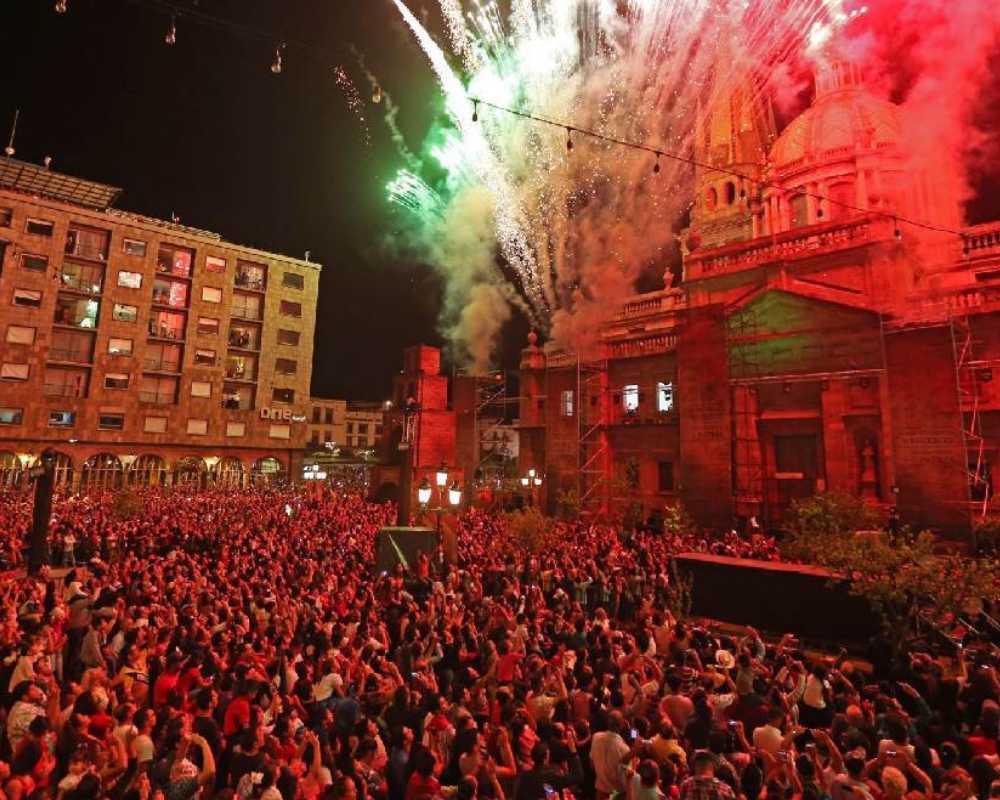 Accordingly, the festival in the city is one of the largest in the state, where a Mexican Night and a parade are carried out.
#11: May Cultural Festival
The May Cultural Festival is held at the Plaza de Armas of Guadalajara every May.
The celebration has various activities and events prepared for locals, including music manifestations (opera, choral, contemporary, symphonic, and jazz) and dance events (ballet, etc.).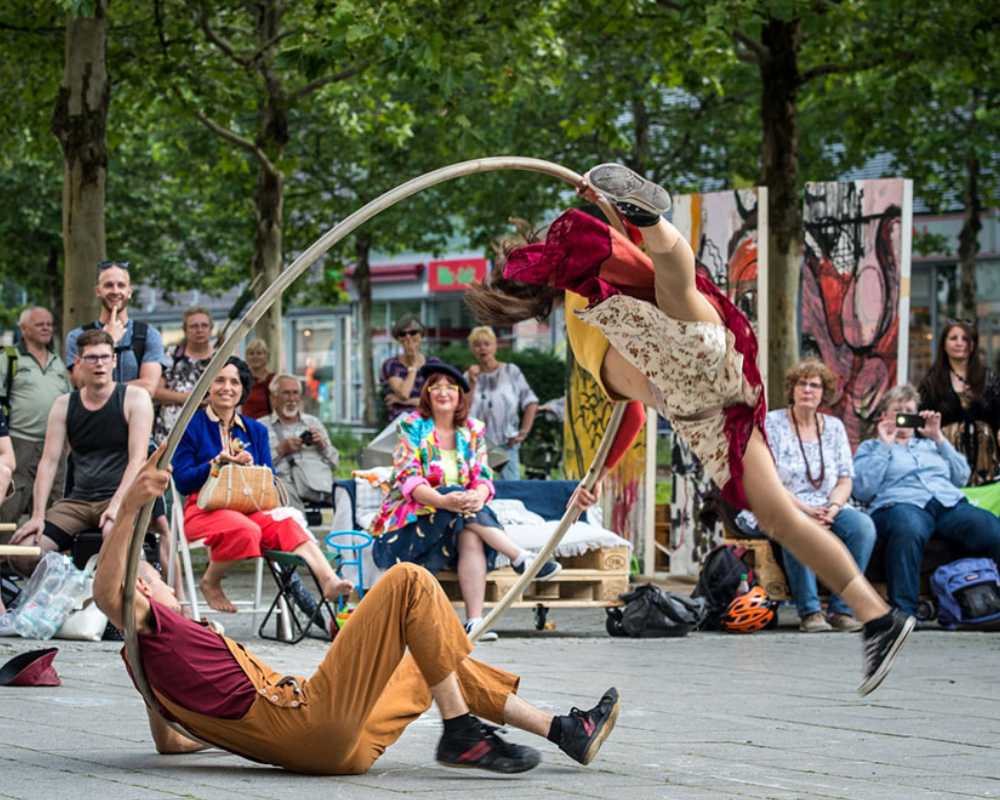 🎊 Ajijic festivals in Jalisco Mexico
#12: Air Balloon Regatta
The balloon regatta has been happening annually for almost half a century at Ajijic.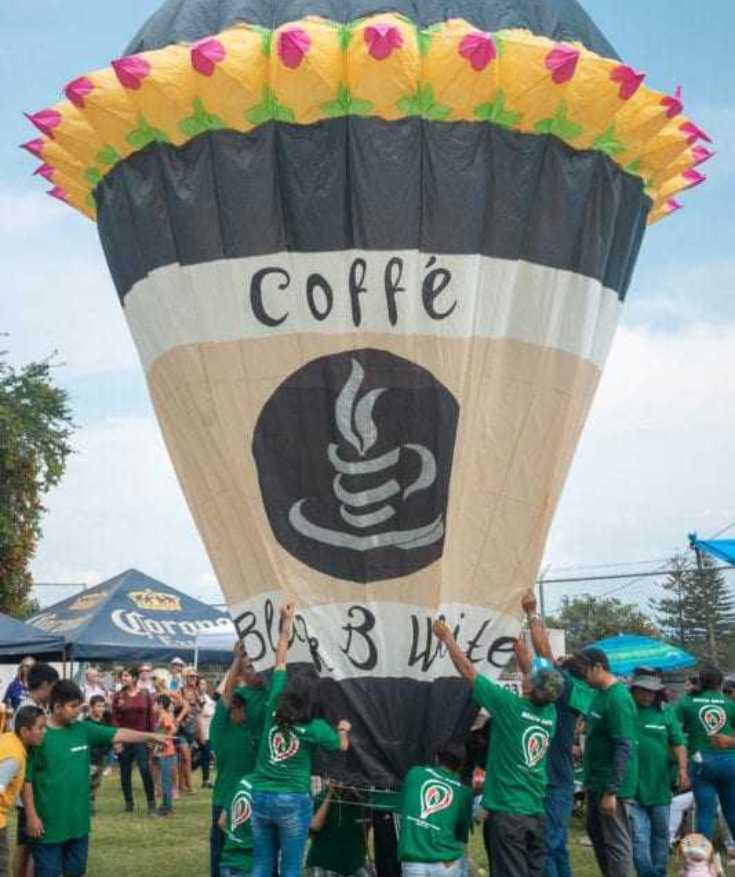 This celebration lights up the sky of Ajijic every September, where different participants raise different Chinese paper balloons.
Many local families and friends come to celebrate and enjoy the festivities yearly.
#13: Passion of Christ
The Passion of Christ is an eight-act play performed naturally during Palm Sunday, Thursday, Good Friday, and Glory Saturday.
The play shows and depicts the true meaning and story behind the life and death of Jesus Christ.
The liturgical act also represents majestic stagings, traditional costumes, and faithful replicas of Roman guards.
Locals and tourists come to watch the Passion of Christ without worry, as it is described both in English and Spanish language.
🥳 Tequila festivals in Jalisco Mexico
#14: Santa Cruz Day (May)
Santa Cruz Day is one of the most important festivals in Tequila, Jalisco, and takes place every May.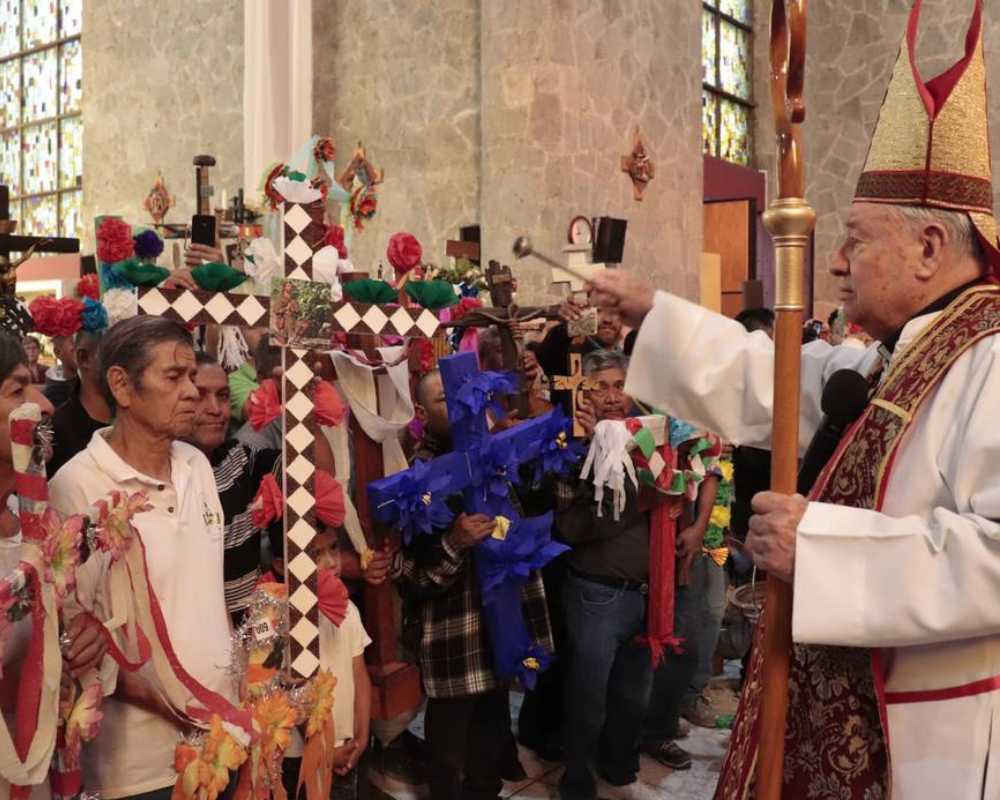 Locals look forward to the pilgrimages and dance presentations (accompanied by bells and drums) every year to celebrate the festival.
There are also many fireworks displays that cap off every event during Santa Cruz Day.
#15: National Tequila Fair (December)
Every December, the National Tequila Fair takes place in Tequila, Jalisco.
During the fair, different activities and events such as charrería, cockfighting, floats, cattle exhibitions, mariachi performances, mechanical games, theater of the town, gastronomic displays, fireworks, and coronation of the queen are carried out.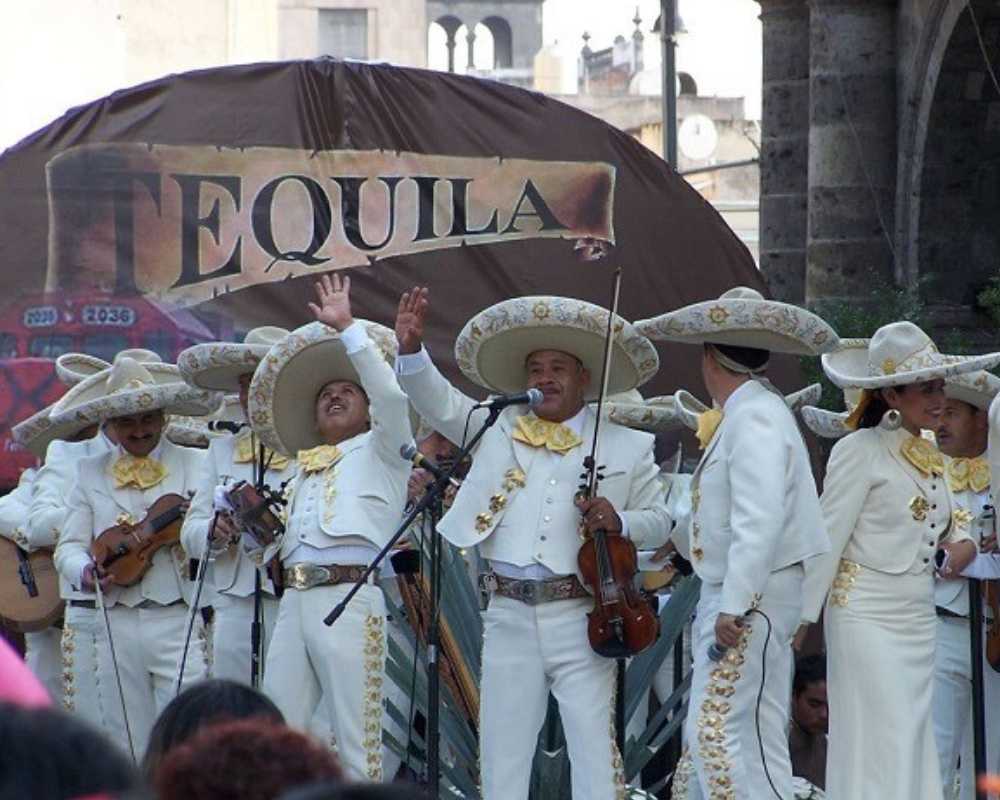 For the highlight of the celebration, lots of tequila tastings take place and are visited by locals and tourists alike.
🪅 Zapopan festivals in Jalisco Mexico
#16: Feast of the Virgin of Guadalupe
Every December of the year, the Festivities of the Virgin of Guadalupe are held.
On the 12th of the month, a novena is held with the ringing of bells and traditional music playing through the town streets.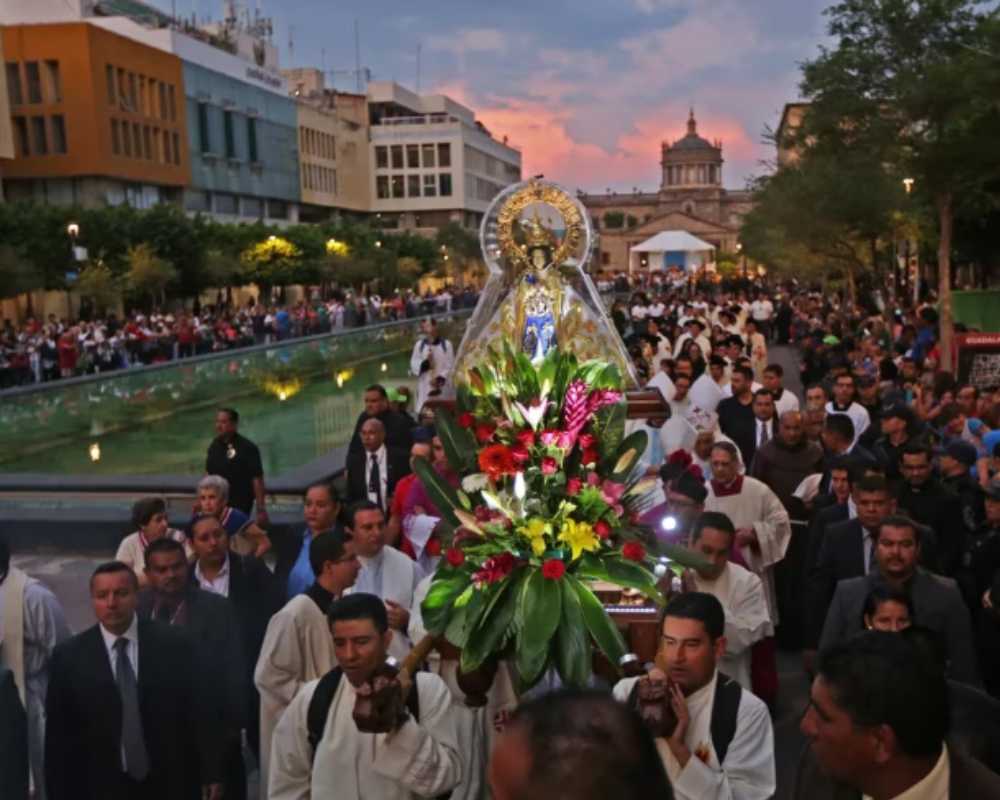 Moreover, there are also pilgrimages from different places that travel to Jalisco to visit during the festivities.
#17: Coronation of the Virgin of Zapopan (January)
Every January 18, the Coronation of the Virgin of Zapopan is held at the Basilica of Our Lady of Zapopan in Jalisco. The idea of the Coronation on January 18, 1921, by Archbishop Fransisco Orozco y Jimenez.
The crowning of the Virgin of Zapopan was first decided after the coronation of Our Lady of Hope (Patron Saint of Zamora) took place in Mexico.
It was when Mexico was experiencing an economic crisis during the Mexican Revolution.
#18: Pilgrimage of the Virgin of Zapopan
Celebrated annually that starts on May 20 and ends on October 12, the Pilgrimage of the Virgin of Zapopan attracts thousands of faithful who want to thank and seek blessing from the Virgin.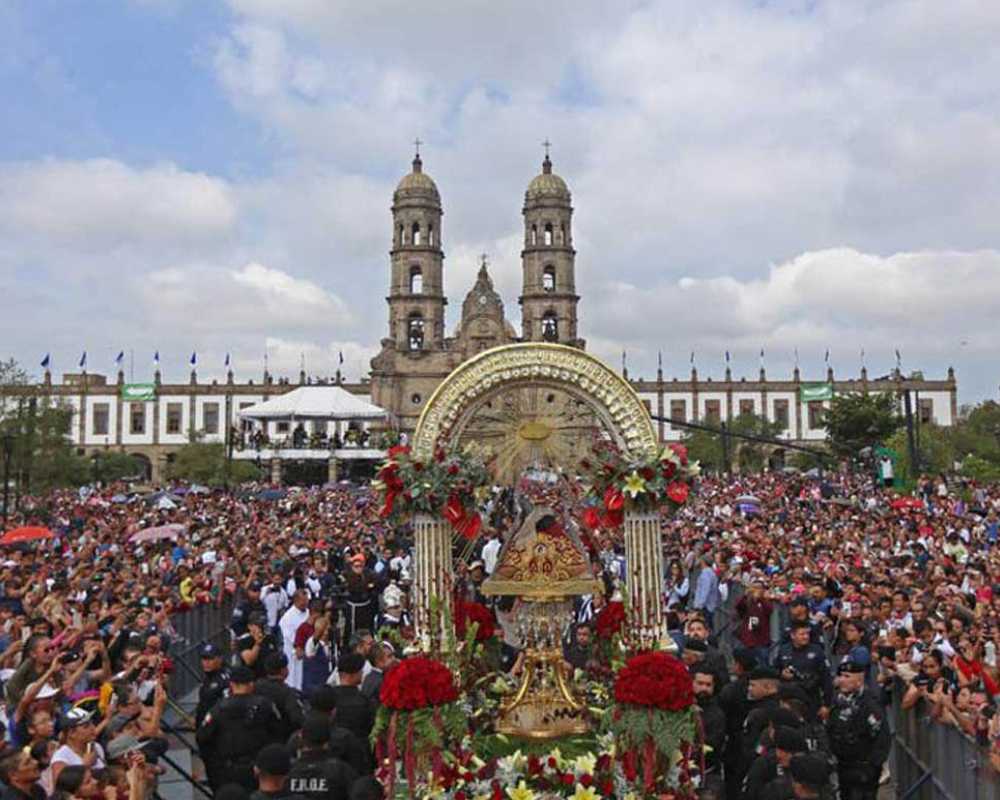 UNESCO has also recognized the tradition as an intangible cultural heritage as it is one of the most popular western Mexico traditions.
🎈 Talpa de Allende festivals in Jalisco Mexico
#19: Day of the Virgin of Talpa (May)
The Day of the Virgin of Talpa takes place every 7th of October yearly. It is a festival that celebrates Virgen del Rosario, where the traditional Bath of the Virgin/Baño de la Virgen takes place.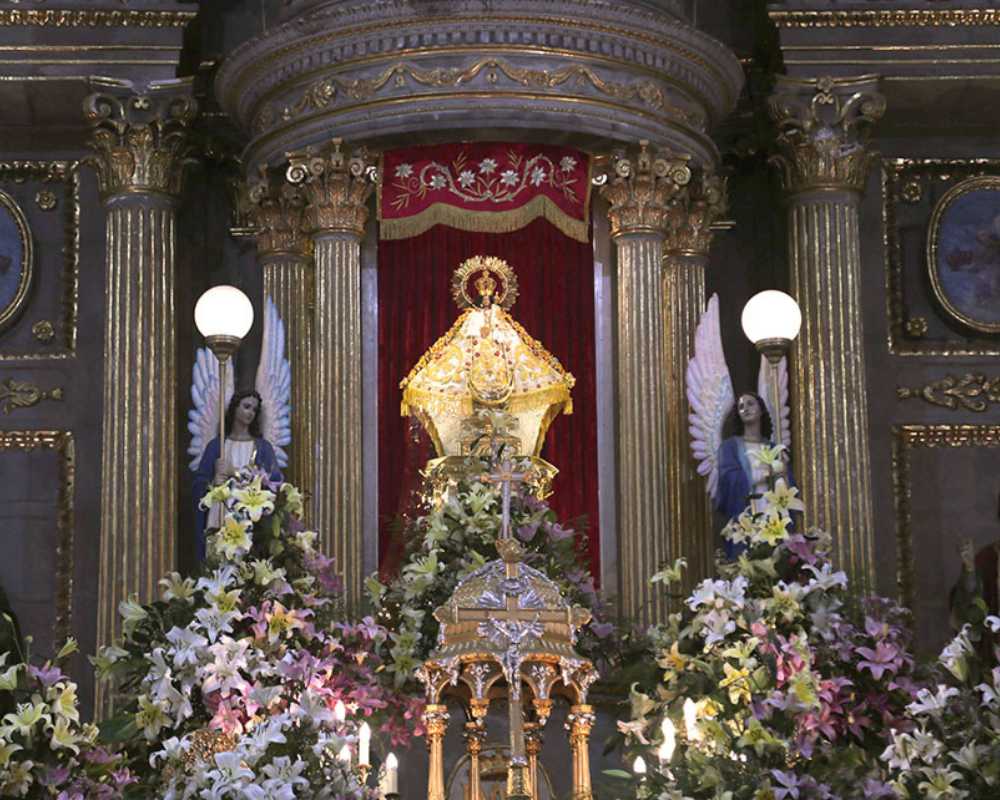 Many locals and faithful from other states and cities visit the Virgin of Talpa on this day. Even pilgrims worldwide take this opportunity to see her during this time of the year.
🎆 San Juan de Los Lagos festivals in Jalisco Mexico
#20: La Candelaria
La Candelaria is when more than seven million pilgrims visit Jalisco to see the Virgin. Happening every February 2 in San Juan de los Lagos, it is one of the most important religious festivals in Jalisco.
#21: Spring Fair of San Juan de los Lagos (May)
Take the chance to experience live music and commercial and craft pavilions at San Juan de los Lagos, Jalisco, as they celebrate the Spring Fair of San Juan de los Lagos.
The fair takes place every 17th to 26th May, which many tourists and locals visit.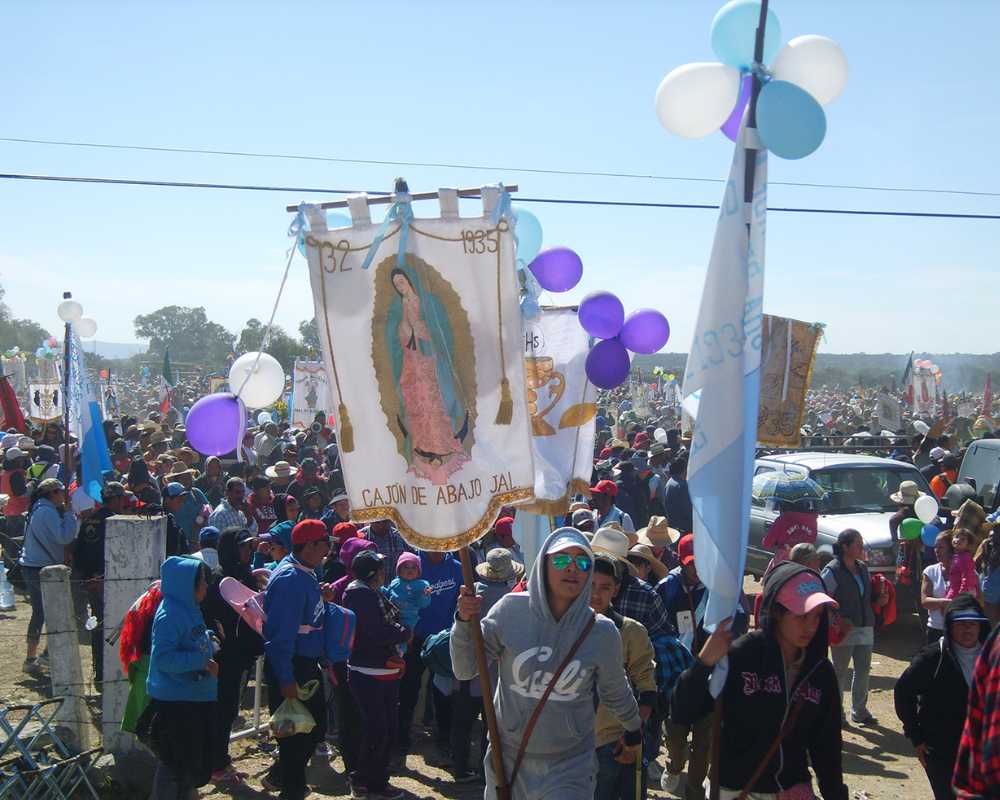 The celebration's main event is the Miss San Juan contest, where different women join the competition, and one will be chosen as their Queen.
San Sebastian del Oeste Festivals in Jalisco Mexico
#22: Raicilla and Coffee Festival (May)
The Raicilla and Coffee Festival is the festival that celebrates the gastronomic delights of San Sebastián del Oeste.
It takes place every month of May when various programs are carried out.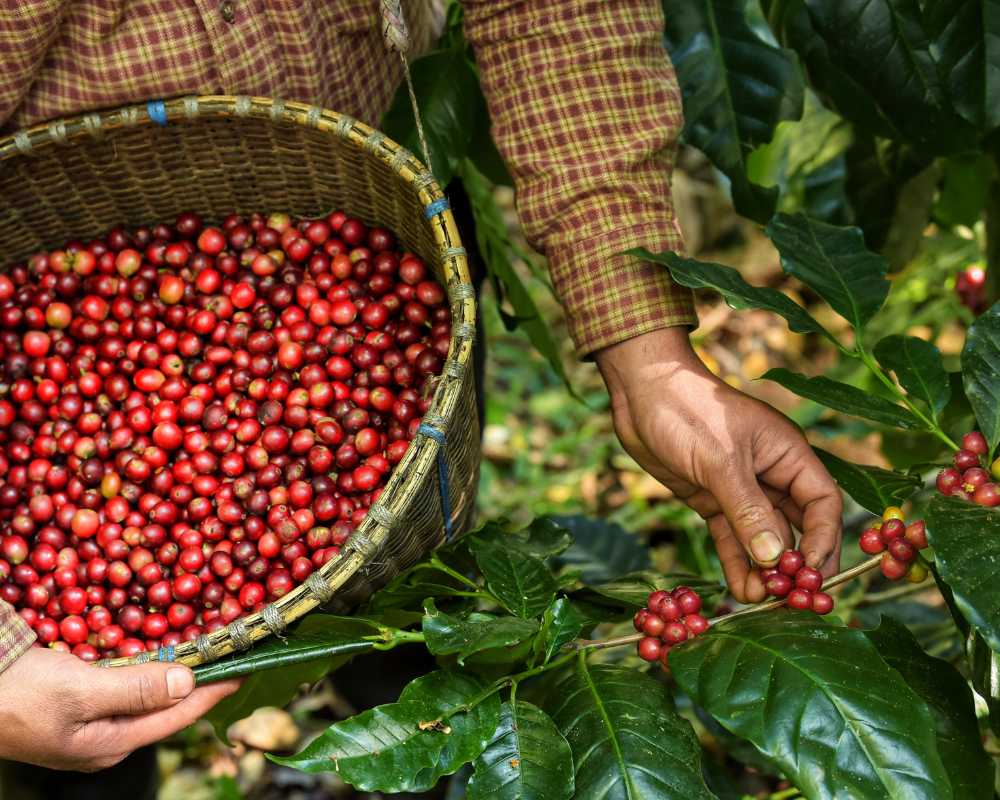 Among the events that take place are gastronomic tastings of coffee and raicilla, and different cultural events and special tours to learn the process of making coffee and raicilla.
#23: San Sebastian Feast (January)
The San Sebastian Feast is celebrated at the beginning of the year (January 20) by the locals of San Sebastian del Oeste to celebrate their patron saint, Pueblo Mágico de Jalisco.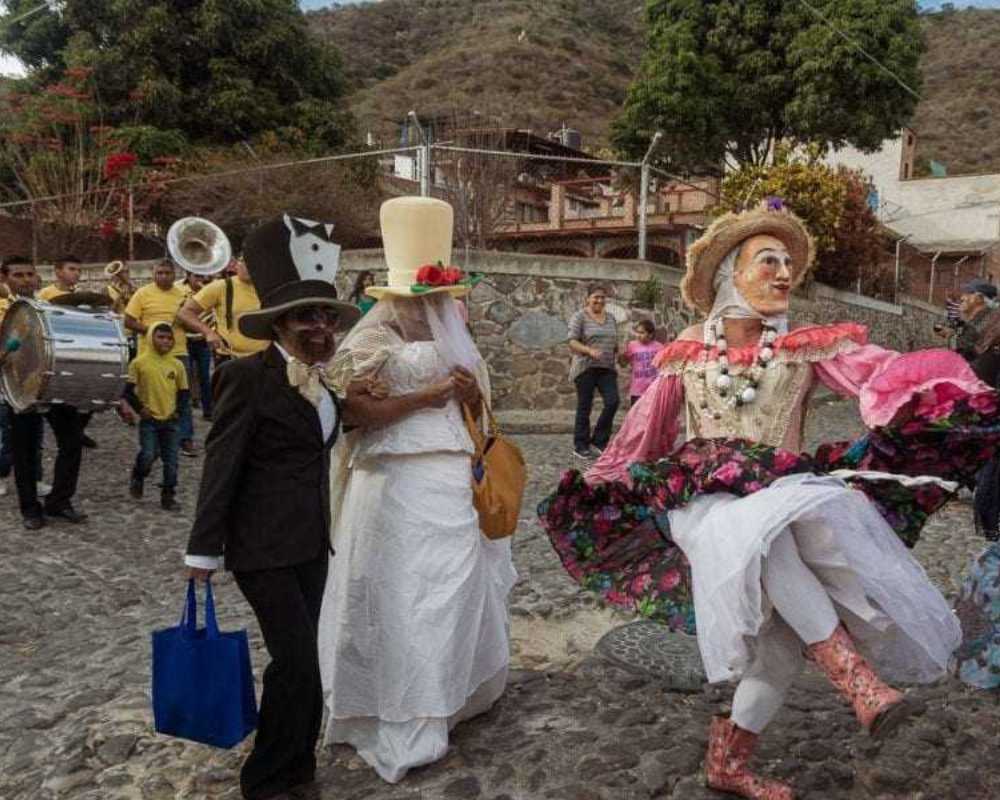 Different charreadas and traditional fairs are carried out during the feast, which many locals and travelers look forward to attending.
🎇 Lagos de Moreno festivals in Jalisco Mexico
#24: Feast of Our Father Jesus of Calvary (May)
During August, Jalisco celebrates the Feast of Our Father Jesus of Calvary at Lagos de Moreno (Lakes of Moreno).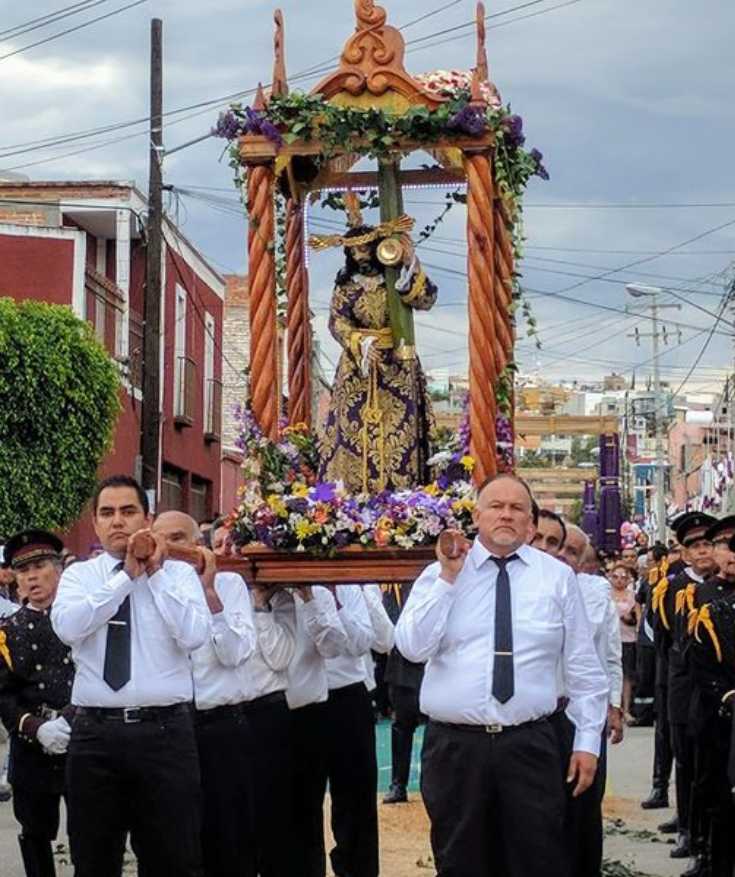 This is a traditional celebration of the Father Jesus of Calvary. His image is shown among hundreds of people around the main streets of Lagos de Moreno in a procession.
#25: Patronal Festival of San Juan de Bautista (August)
Locals of Jalisco celebrate the Patronal Festival on August 6, and it continues to be a regional fair for another two weeks.
Many different activities and events take place, including Danzas de Viejitos, de la Conquista, and Matachines; inaugural parade and coronation of the queen and cockfights.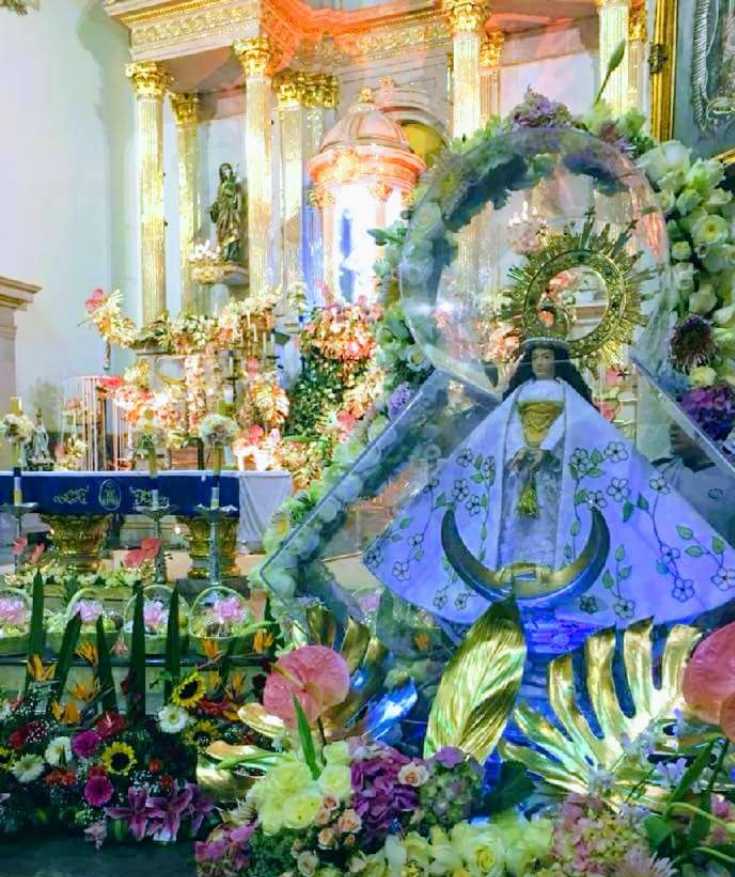 There are also different performances by renowned artists, horse races, serenades, and bullfights that locals look forward to.
#26: Lagos de Moreno Founding Anniversary (March)
Every 31st March, Lagos de Moreno locals celebrate the city's Foundation Anniversary.
Many conferences, exhibitions, cultural walks, and events are carried out for the festivities which locals look forward to attending.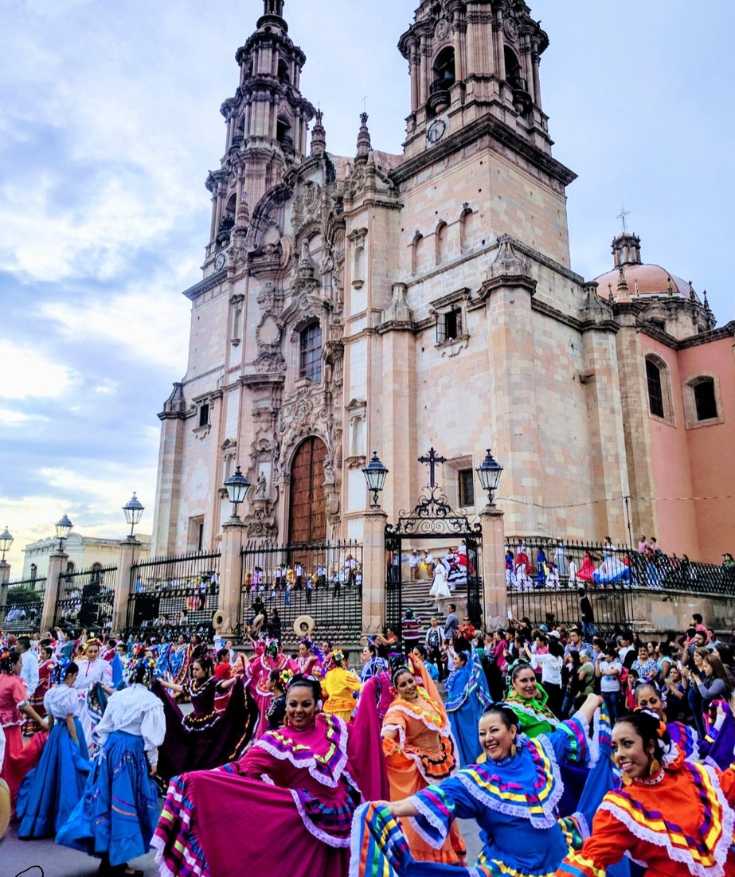 ⁉️ Is Jalisco a city or a state?
Jalisco is a state and is located in the west-central of Mexico. It is bordered by six other states (including Nayarit, Zacatecas, Aguascalientes, Guanajuato, Michoacán, and Colima). Jalisco is the second-largest urban area in Mexico, divided into 125 municipalities.
It first became a state in 1823, when the Spanish authorities relinquished their claim on Mexico, and the Royalist forces embarked for Spain. The Free State of Jalisco was established in confederation with the other Mexican states.
Today, Jalisco has the third-richest economy in the Mexican Republic, and over 30 of Mexico's largest companies are already based in the state.
🙋 What is the state of Jalisco known for?
Jalisco is one of Mexico's most popular tourist destinations. It is known for its diversity, beautiful landscapes, and cultural traditions. And some of the landmarks that are well-known among lots of travelers (and locals) are Pueblo Tequila, Puerto Vallarta, Lake Chapala, and the Sierra de Manantlan Biosphere Reserve.
Much of what we associate with Mexican culture comes from Jalisco. Among the traditions Jalisco introduced, known worldwide, are mariachis, the Ballet Folklórico, jaripeo, the Mexican Hat Dance, charro, and sombreros. It is also associated as the birthplace of the famous tequila and birria.
Trisha traveled to Mexico in 2018 and after a year, she found herself obtaining a 4-year residency visa in Mexico. She is the Editor-in-chief for our Living in Mexico Series which has helped over 3,000 Americans move to Mexico with ease. Trisha currently resides in Cabo San Lucas, Baja California Sur.