Discover Espiritu Santo Island La Paz, a breathtaking UNESCO-protected paradise teeming with diverse marine life, pristine beaches, and awe-inspiring landscapes. Dive into adventure and serenity on this natural gem in the Sea of Cortez.
Wondering if you can visit Espiritu Santo Island La Paz? I've done this quite a lot while living in La Paz, Mexico and it's one of the best activities in the city!
COVID rules for visiting the island have changed as they didn't allow some of the activities like swimming with the sea lions.
I will explain all these in this article but if you have any questions that you think weren't answered in the post, let me know and I will update it.
I am currently living in Los Cabos so if you ever come this way, let me know – I would love to meet you too! Good luck on your trip and let me know if you have any questions about La Paz!
🧐 Questions about Espiritu Santo Island La Paz? Ask us on Tiktok.
🔗 Espiritu Santo Island La Paz: quick links
📍Where is Espiritu Santo Island?
Espiritu Santo Island is located in the Gulf of California, also known as the Sea of Cortez, near the city of La Paz in Baja California Sur, Mexico. The island is approximately 19 miles (31 km) north-east of La Paz and is part of the Archipelago Espiritu Santo National Park.
🗺️ Espiritu Santo Island La Paz Map
🐬 Things to do in Espiritu Santo Island La Paz
See the rare population of blue-footed boobies in Mexico
As soon as the boatman said that this is the second (and only) place in the world where you can find the blue-footed booby (after Galapagos), I immediately contested the tour guide because I've also seen these in Punta Mita, Nayarit.
I guess we all say that when we're bragging about our hometowns and at the time, I was still living in Sayulita, Nayarit so I told him this is not true.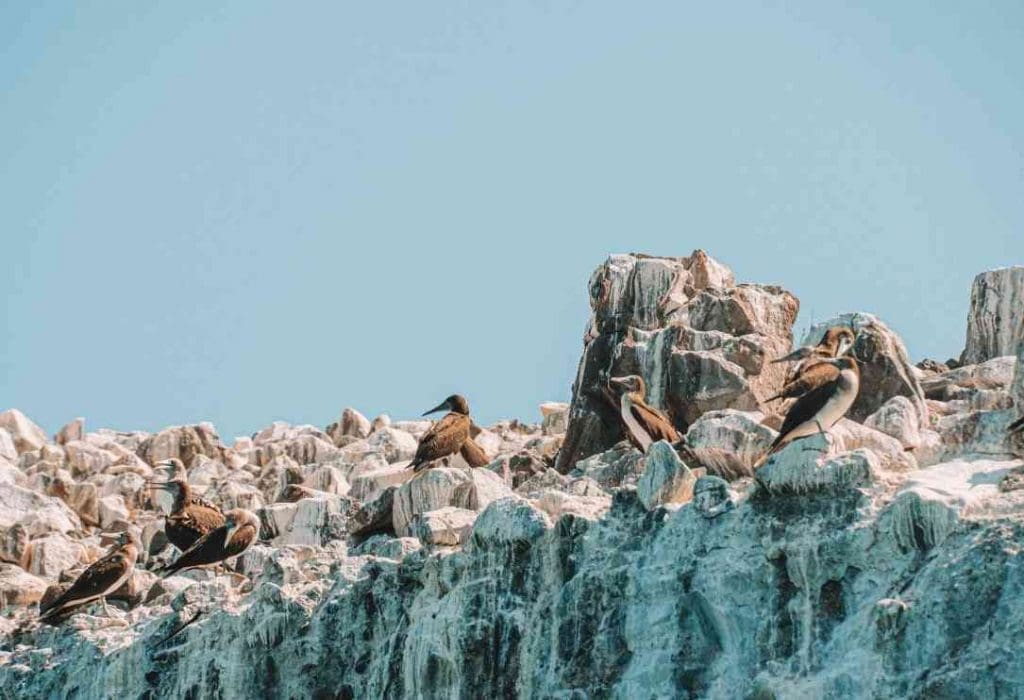 The blue-footed booby is named after their noticeable blue feet. They are widely found in the Galapagos Island and all over South America. In this case, there are also a few in Mexico.
We did not go down the boat to see them. The boat just stopped in front of the rock formation where they are located. You won't be able to see their blue feet from afar so I needed to use a zoom lens. Even in the photo above, you can barely notice it!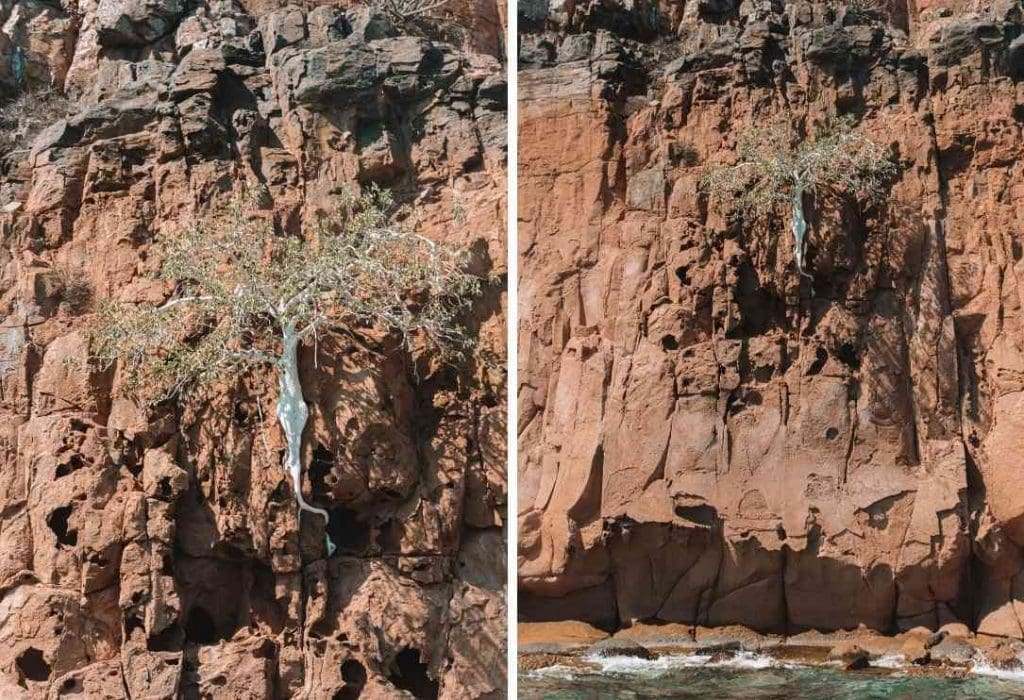 There was also this white tree that grew in the middle of the boulders where the boobies are. I really don't remember the history of this tree but I remember the boat captain saying it's just there and grew out of nowhere.
Of course, as soon as I find out what this tree is all about, I will definitely update this post!
Visit Espiritu Santo Island and have a nice seafood lunch
Being on a boat for too long is really taxing for me. I grew up in a country surrounded by water and a lot of people can't believe how seasick I can get.
As soon as we arrived at Espiritu Santo Island, it was time for a little rest from being on the boat. And of course, food! Baja California is known for its seafood so I was really excited to see what the captain prepared for us.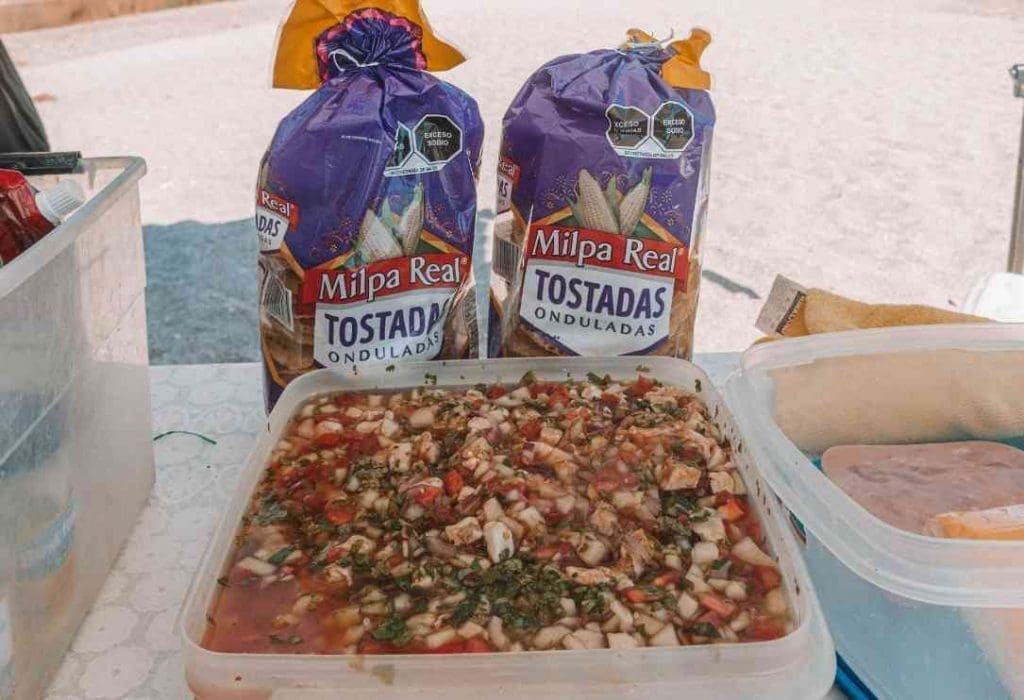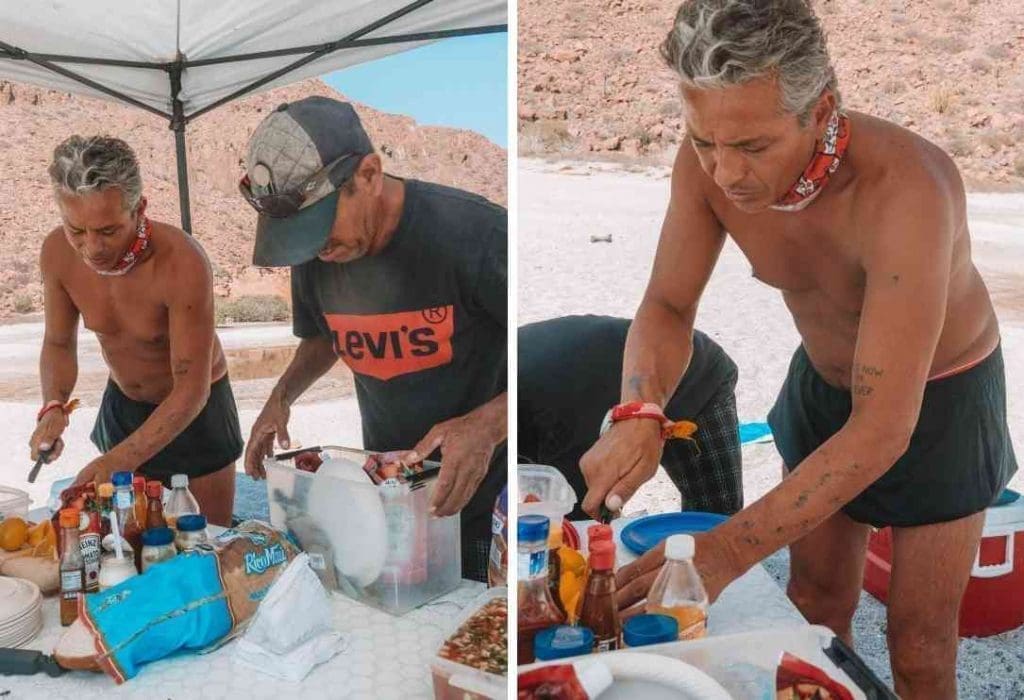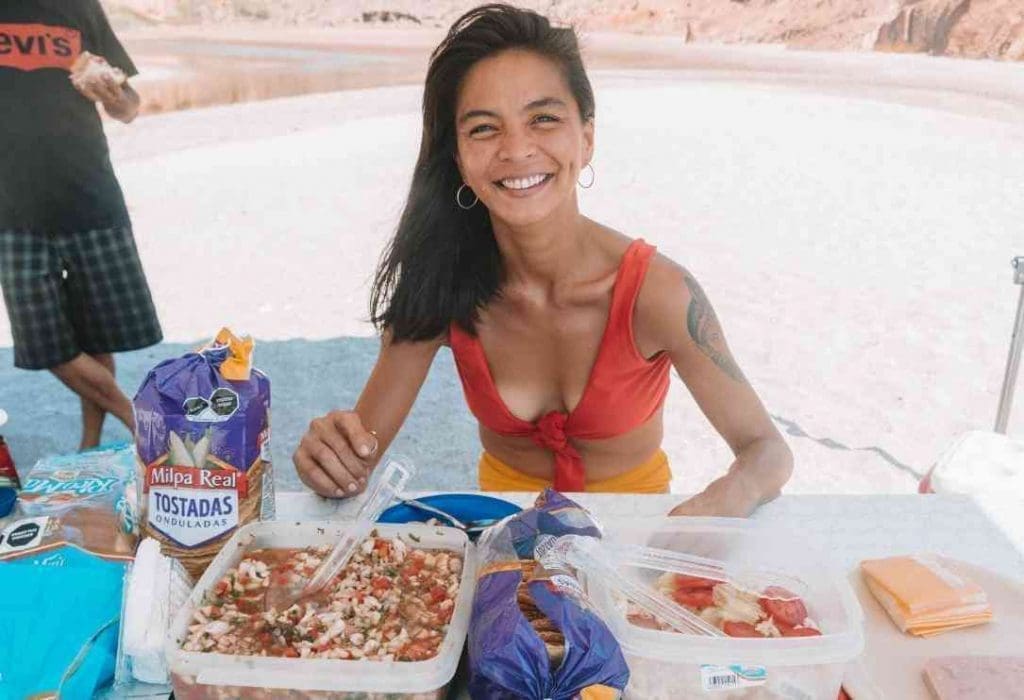 I thought it was going to be super basic but I was surprised when they started taking out all the Tupperware of food – freshly made ceviche, different sandwiches (ham, egg, cheese), and many snacks that involve tostadas.
They also set up a big tent and I have no idea how they were able to fit that in our small boat. It was 1:00 PM when we arrived on the island so the sun was scorchingly hot – I am glad they brought a big tent!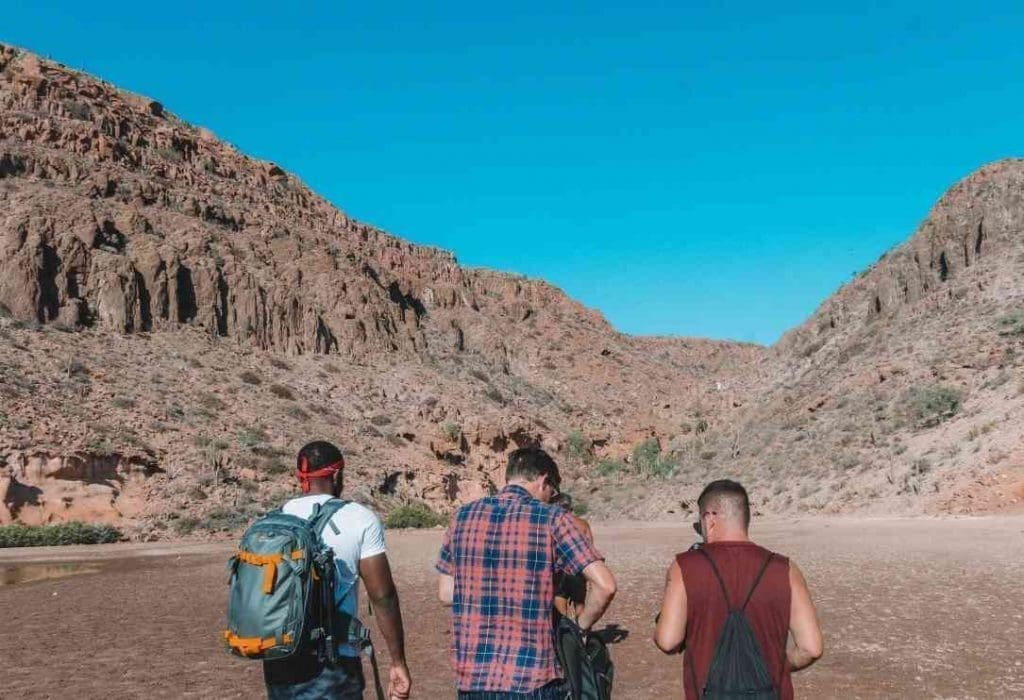 We stayed on the island for two hours and the tour guide gave us a little tour to the Candelero trail (Sendero el Candelero), one of the most popular trails in Baja California.
The trail starts from the beach towards the canyon and at the end, there's a well where you can bathe with super cold water.
Swim with sea lions by the end of the boat ride
The sea lion's location is actually closer to La Paz but we saved it for last because the captain said there will be fewer people by sunset. We passed by it at the beginning of the boat ride and saw a lot of people so we saved it for last. You can definitely ask your tour guide to do this because you'll enjoy the sealions more!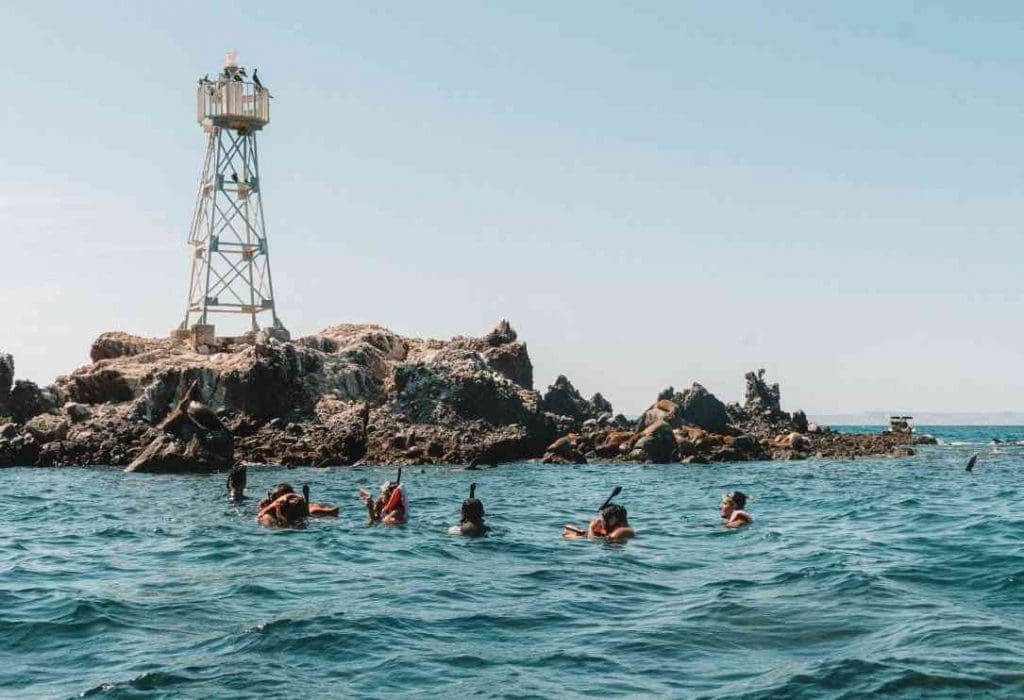 Alright, I actually thought this would be so much fun. Don't get me wrong, it is so fun to be super close to the sea lions but I get really scared when they get super close to me. I thought they were going to harm me but the tour guide said they won't.
I was literally an inch from the sea lions and I also got a close encounter with the alpha, the largest of them all. Speaking of which, I need to find these close encounter photos from the guys I was with.
I wasn't confident in bringing the camera during the swim but I was with a bunch of bloggers and Instagrammers so I was sure I will have a photo at some point.
The very best thing about swimming with sea lions in La Paz is that they are free. Again, this is a protected area so these sea lions are not controlled by any human. Just make sure you don't hurt them or do something stupid to harm them. Swim with them but only watch – do not touch!
Whales and dolphins (if it's the season)
I did this trip in October and it was the best season for sea creatures in the Baja California peninsula. Although the whale season is sort of an all-year-round thing in Baja, the peak months are January through March. The grey whales will be passing through Baja from December to April.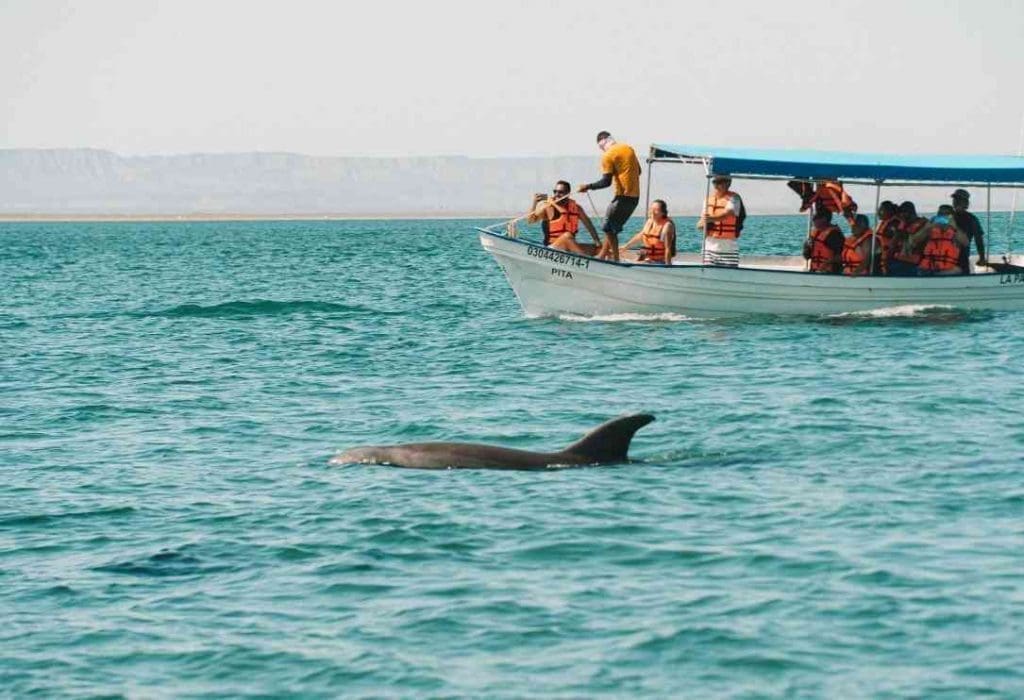 As soon as we departed the harbor, big groups of whales and dolphins welcomed us to the waters of La Paz – it was such a beautiful sight!
WE CUSTOMIZE TOURS IN LA PAZ! 🎉🥳
We live here and have traveled to the whole state of Baja California Sur. Contact us for a quote: no hidden costs, just simple prices. E-mail us at [email protected] or call our office at +52 473 171 5259.
🐬 Best Isla Espiritu Santo Tours
Local Espiritu Santo Island tours
🕒 6-8 hours
💲 from $160 USD per person
The Espiritu Santo Island Tour by Mexico Insider is a full-day trip from La Paz that takes visitors on a memorable adventure exploring the breathtaking beauty and diverse marine life of the island.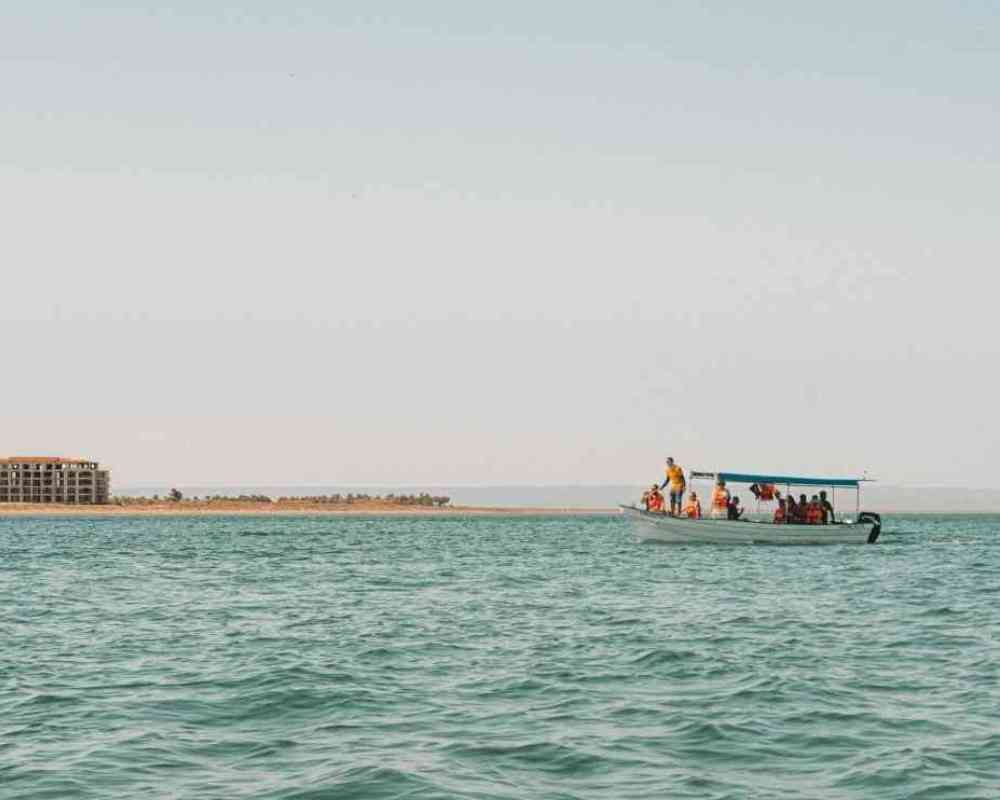 The tour includes round-trip transportation, a visit to a sea lion colony, snorkeling or paddleboarding, and a delicious lunch at Ensenada Grande beach.
Led by experienced guides, this immersive experience allows participants to discover the island's pristine beaches, crystal-clear waters, and the unique flora and fauna of Espiritu Santo.
Yacht cruise to Espiritu Santo Island La Paz (with Balandra Beach stop)
🕒 6-8 hours
💲 from $1,199 USD per groups of 8
The Espiritu Santo Island and Balandra Beach Yacht Tour by Mexico Insider offers an exclusive and luxurious experience aboard a yacht, combining the exploration of the breathtaking Espiritu Santo Island with a visit to the stunning Balandra Beach.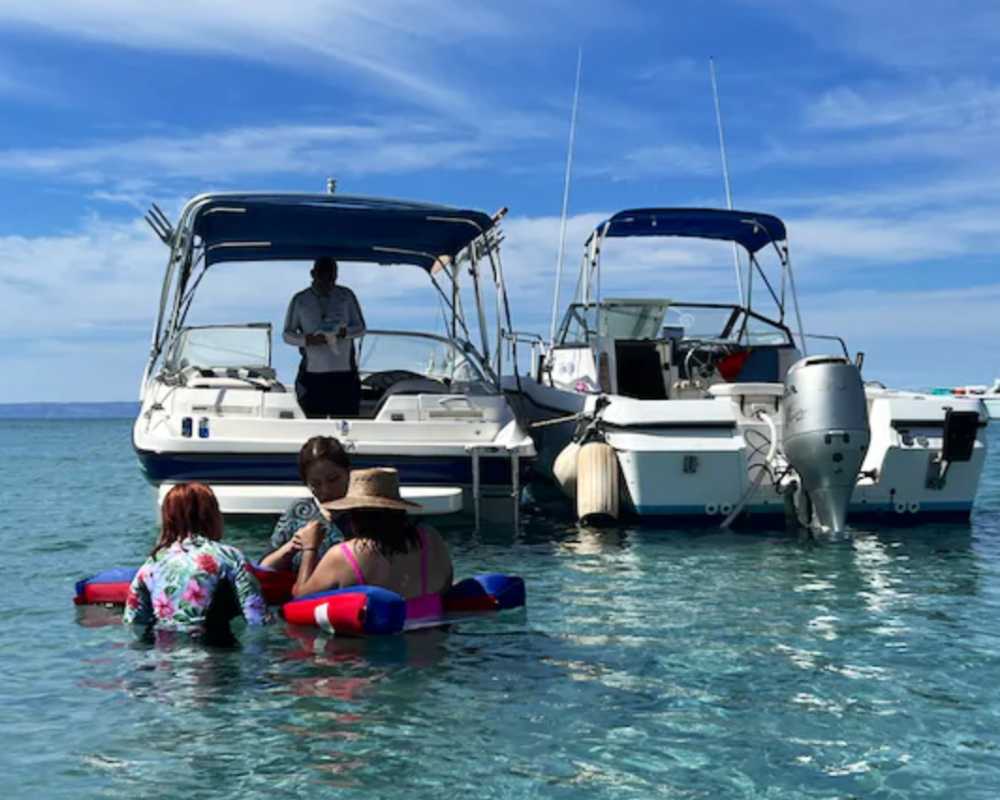 This full-day adventure includes round-trip transportation, snorkeling or paddleboarding at a sea lion colony, and a gourmet lunch on board the yacht. Participants can relax on the beautiful Ensenada Grande beach and enjoy the turquoise waters of Balandra Beach, known for its famous mushroom-shaped rock formation.
Luxury yacht charter to Espiritu Santo Island La Paz
🕒 8 hours
💲 from $2,500 USD per groups of 15
The La Paz Yacht Charter to Sea of Cortez by Mexico Insider offers a luxurious and customizable experience, allowing guests to explore the stunning beauty of the Sea of Cortez aboard a private yacht.
This personalized adventure provides the flexibility to create your own itinerary and choose from a range of activities such as snorkeling, paddleboarding, and island hopping.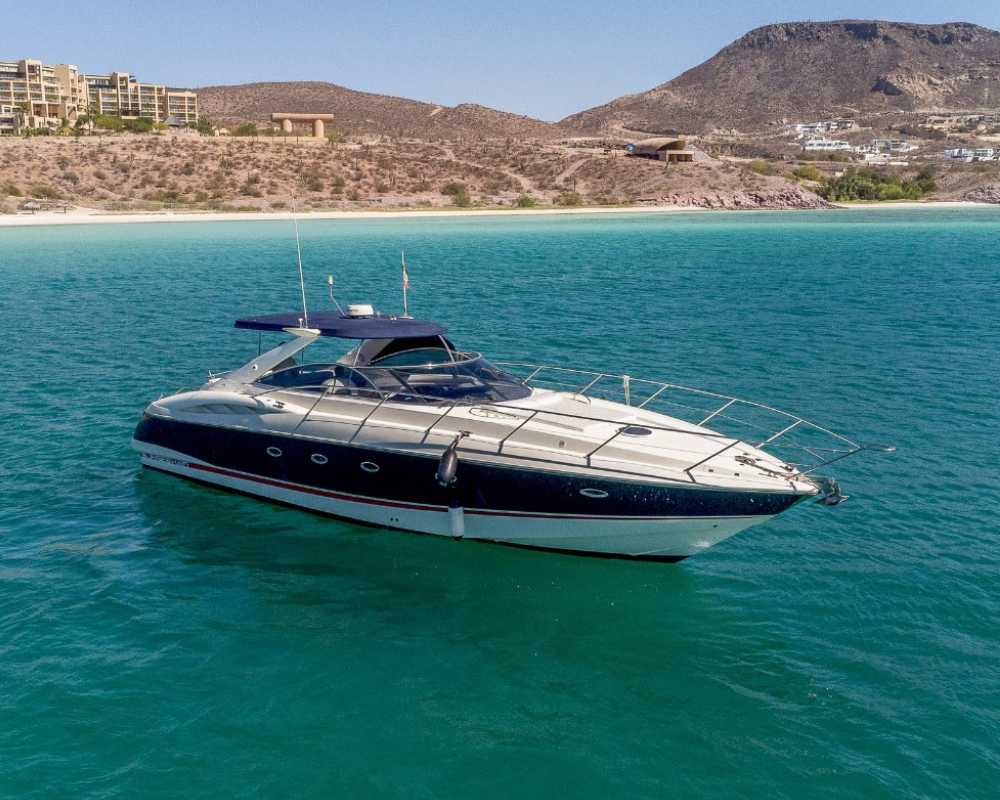 The yacht comes fully equipped with a professional crew, ensuring a comfortable and memorable journey. This exclusive charter offers an unparalleled way to discover the breathtaking landscapes, diverse marine life, and pristine beaches of the Sea of Cortez while enjoying the privacy and luxury of a tailored experience.
Snorkeling Trip to Espiritu Santo Island
🕒 6 hours
💲 from US$125 USD per person
This tour is limited to 10 people because of COVID so it's best if you are going with a big group. You can also join other people on this tour as long as you pay the per person price and if there is availability.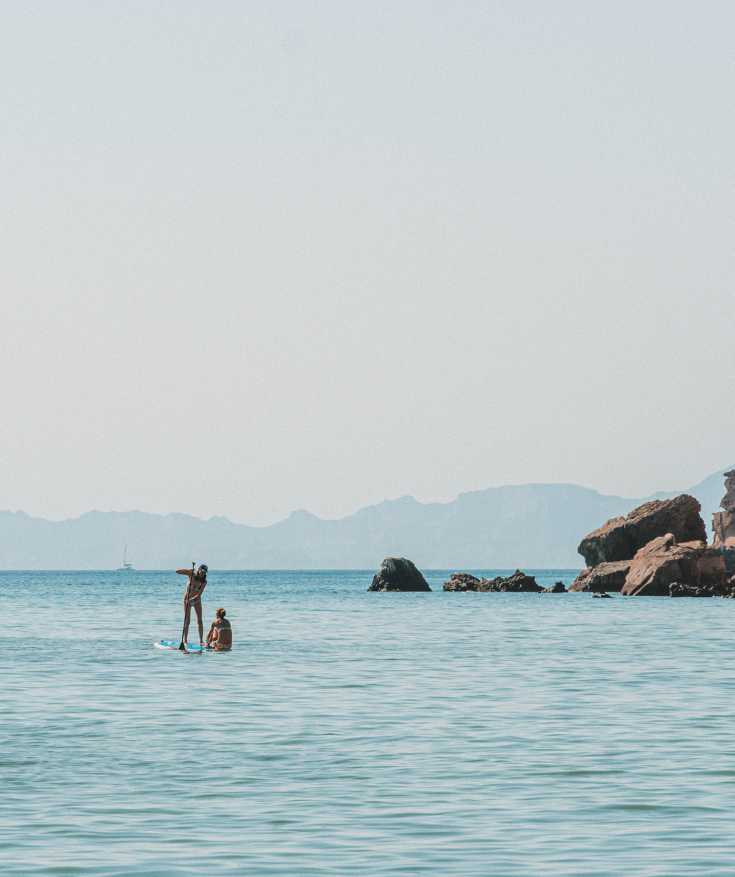 A full refund is issued if you cancel 24 hours prior to the trip. All snorkeling gears are cleaned for your convenience but you can also bring your own.
Espiritu Santo Island Day Tour
🕒 7 hours
💲 from $121 USD per person
The Espiritu Santo Island Day Tour is an exciting full-day adventure that takes visitors to explore the natural wonders and diverse marine life of Espiritu Santo Island. The tour includes round-trip transportation from La Paz, a guided snorkeling session with sea lions, and a visit to the pristine beaches of the island.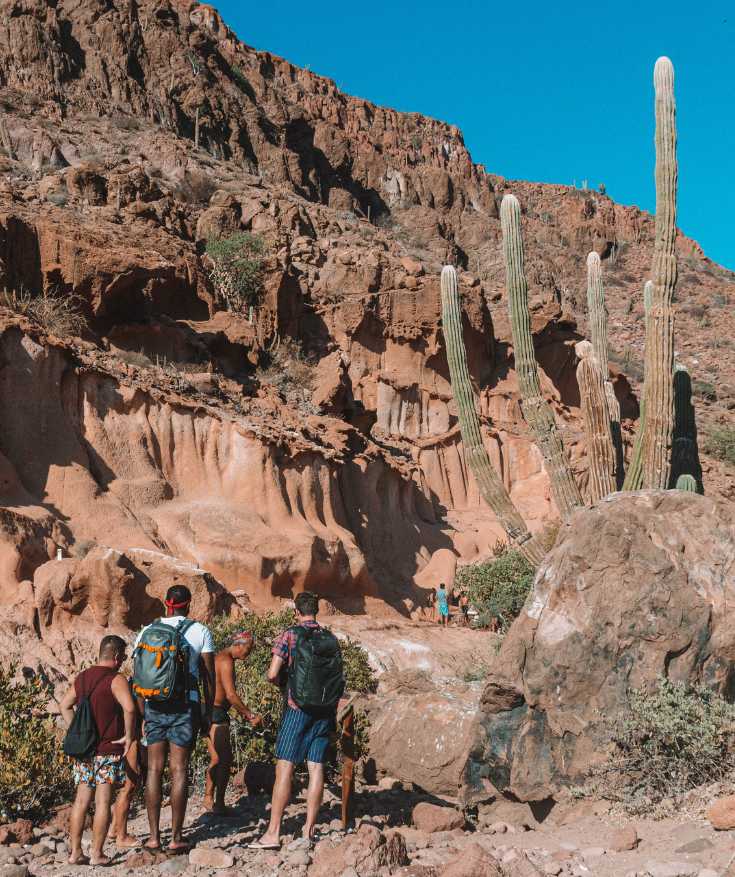 Participants will enjoy a delicious lunch on the beach and have the opportunity to kayak or paddleboard in the crystal-clear waters surrounding the island.
With experienced guides leading the way, this tour offers a memorable and fun-filled day immersed in the breathtaking beauty of Espiritu Santo Island, a UNESCO-protected site in the Sea of Cortez.
Snorkeling Adventure at Espiritu Santo Island National Park
🕒 7 hours
💲 from $110 USD per person
The Snorkel with Sea Lions at Espiritu Santo Island tour is an exhilarating experience that allows visitors to get up close and personal with the playful sea lions in their natural habitat.
This full-day adventure includes round-trip transportation from La Paz and a guided snorkeling session at the sea lion colony near Espiritu Santo Island.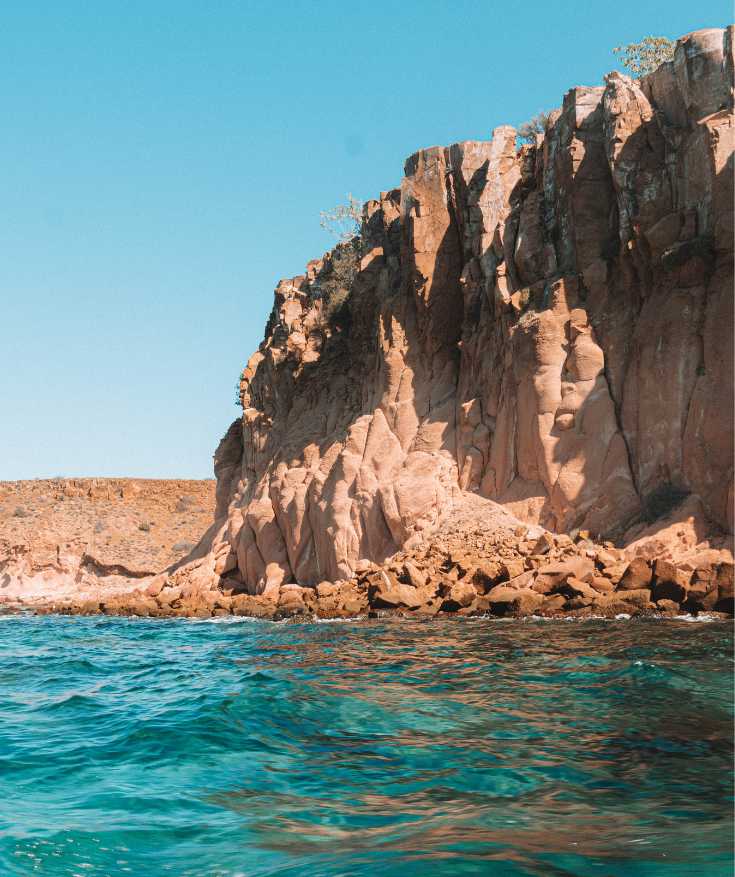 Participants will have the chance to observe these fascinating creatures in the crystal-clear waters of the Sea of Cortez while also enjoying the breathtaking beauty of the island's pristine beaches and unique marine life.
This unforgettable experience offers an intimate encounter with one of nature's most captivating species in a stunning, protected environment.
⁉️ Espiritu Santo Island La Paz FAQ
How much is the Espiritu Santo Island La Paz tour?
It really depends on the company and its inclusion. Some boats will only give you a tour (without food and drinks) so you have to be clear about this when booking your Isla Espiritu Santo tours.
Tour prices range from $75 to $125 USD. I will also suggest a list of tour companies you can sign up with including the prices.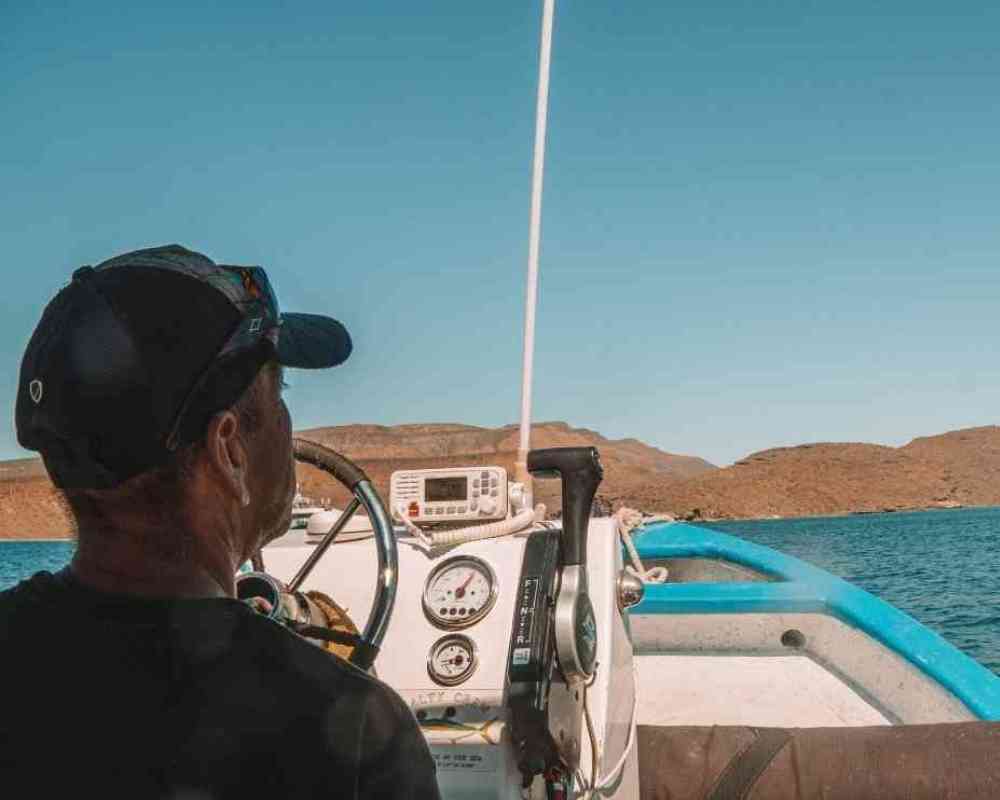 However, I am supporting a local fisherman in this tour which you can book here.
I met these guys while I was living in La Paz and decided to advertise their services here since they don't have any social media presence or knowledge of building websites. This tour is part of Mexico Insider's #SupportLocal project.
Can I do the Espiritu Santo Island La Paz tour on my own?
Unfortunately, you have to sign up for a tour in order to visit Espiritu Santo Island. The most 'do-it-yourself' you can do is to go to the harbor where the boats depart but you need to be there really early to talk to the boatmen and secure a spot.
This is what I did the first time I visited Espiritu Santo Island but the haggling was quite difficult since it was last minute.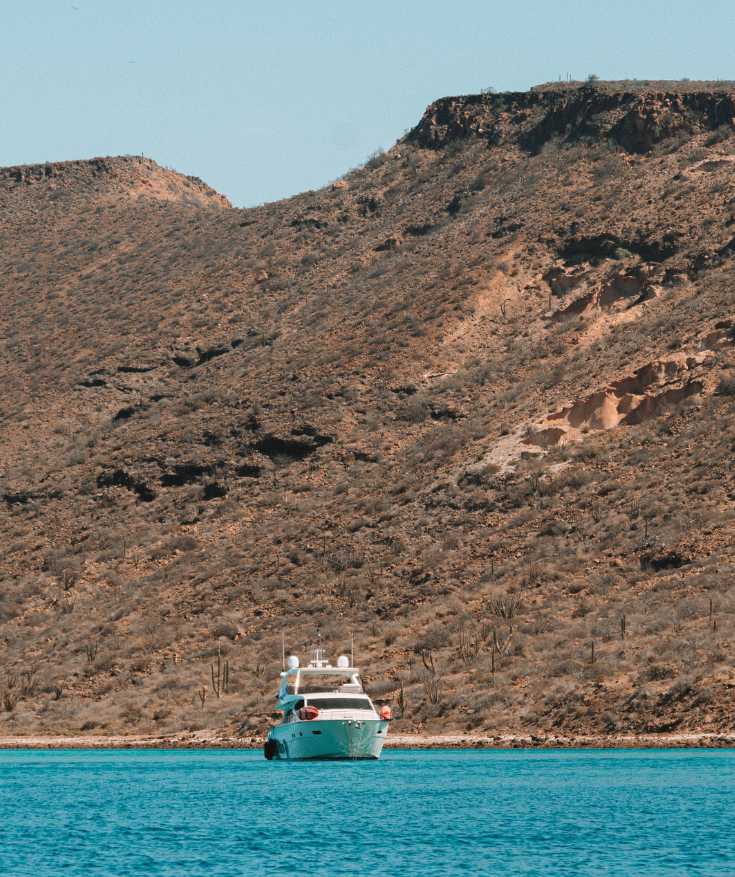 I realized that when you ask in person, they would put the price more since you are already there – you won't have a choice because they feel like they really want to go.
You also need to talk to a lot of boatmen before agreeing to a price and in my experience, I talked to three different guys in person and whenever I am ready to choose which tour to go to, the spot is already filled!
The transaction on the harbor is super fast so you have to be able to decide quickly and speak Spanish to haggle. Otherwise, I really encourage you to book ahead of time.
How do you get to Espiritu Santo Island La Paz from Los Cabos?
La Paz is about a 2-hour drive to La Paz. You can rent a car at San Jose del Cabo International Airport if you want to go directly to La Paz. The airport taxis will charge $150 USD for private van transport.
Renting a car in Mexico is a little complicated but if you don't want to drive, you can always rent a car in Los Cabos center, both in Cabo San Lucas (CSL) and San Jose del Cabo (SJC).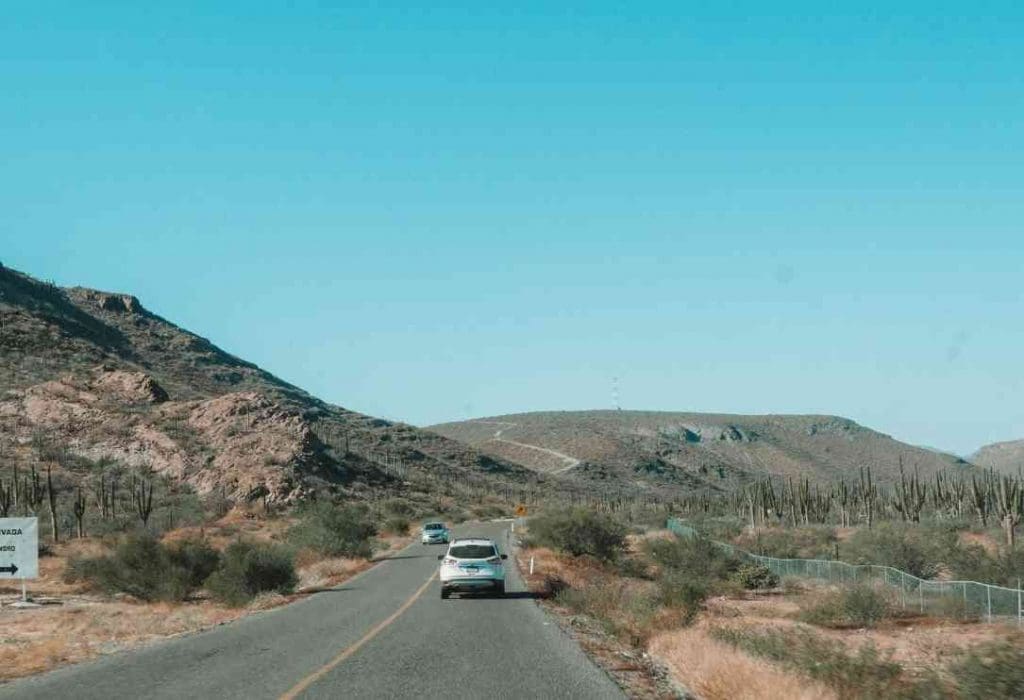 The daily cost of rental cars in Cabo (and La Paz) is $70 USD per day without the security deposit which is more or less $200 USD. The deposit will be returned to you when you return the car in good condition.
Buses also go from Cabo to La Paz and they only cost $10 USD. They take a little more than 2 hours but they are comfortable and convenient. They depart every 30 minutes from the CSL and SJC bus stations.
Is Espiritu Santo Island La Paz worth visiting?
ABSOLUTELY! Compared to Cabo and Todos Santos, there are more things to do in La Paz and one of the best activities is to go on the boat to Espiritu Santo Island.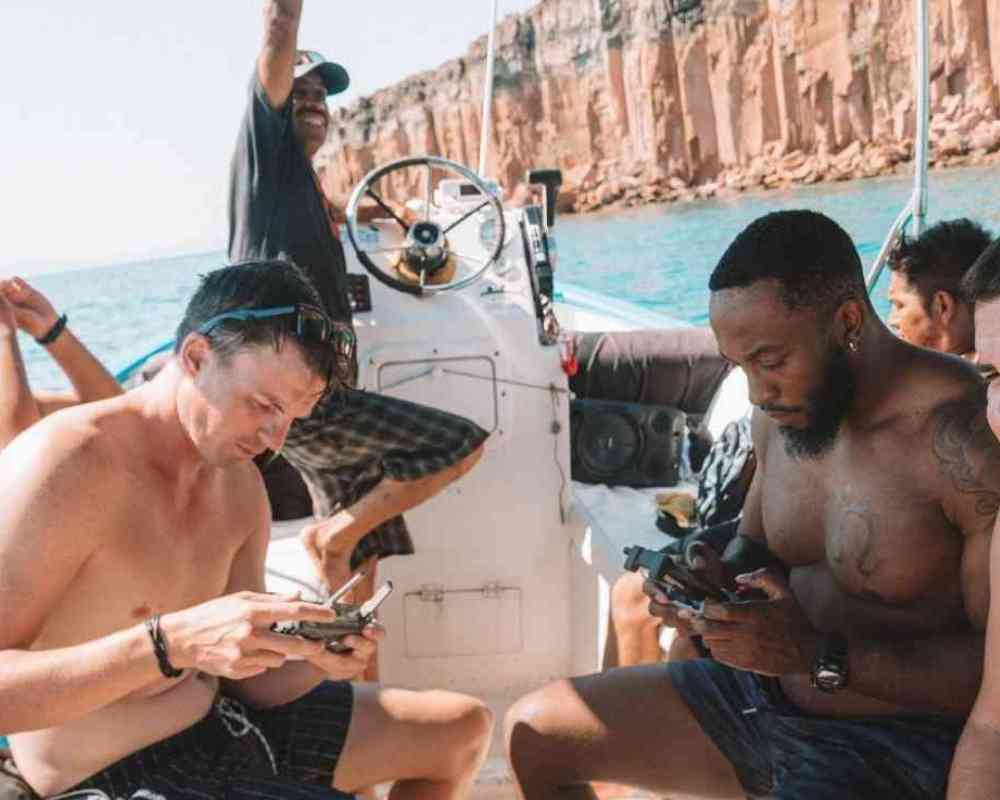 Espiritu Santo Island or Isla Espiritu Santo has been a UNESCO Heritage Site since 2007. This is a protected area and one of the most untouched in Mexico – you'll never see any beach vendors or stores within this island because it's not allowed.
How long is the boat ride from La Paz to Espiritu Santo?
The boat ride from La Paz to Espiritu Santo Island typically takes around 1.5 to 2 hours, depending on the type of boat and the weather conditions. There are various stops along the way (i.e. the sea lions sanctuary), which usually include snorkeling, wildlife watching, and exploring the pristine beaches.
How to get to Isla Espiritu Santo from La Paz?
To get to Isla Espiritu Santo from La Paz, you have a couple of options: taking a boat tour or arranging a private boat charter. Numerous tour operators in La Paz offer day trips and multi-day excursions to Isla Espiritu Santo.
These tours typically include transportation, snorkeling or diving equipment, meals, and a guided exploration of the island. You can find tour operators along the Malecon (waterfront promenade) or by searching online.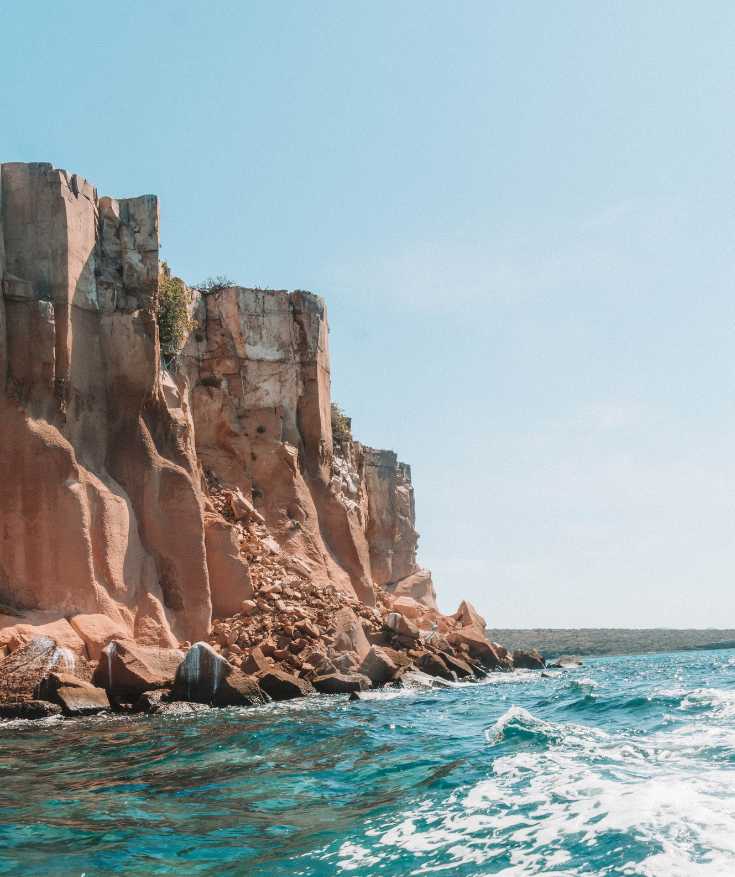 If you prefer a more personalized experience, consider chartering a private boat to visit Isla Espiritu Santo. You can find boat charter services in La Paz that can accommodate various group sizes and budgets.
They may also offer tailored itineraries, allowing you to explore the island at your own pace. Remember to book your trip in advance. It's also important to check weather conditions before your trip, as sea conditions can affect travel times and overall experience.
Some boatman cancel their Espiritu Santo Island La Paz tours depending on the wind conditions so it is more realistic to book 3 days before your trip to ensure weather conditions.
What is Espiritu Santo known for?
spiritu Santo Island is known for its stunning natural beauty, diverse marine life, and pristine beaches. It is a UNESCO-protected site and a part of the Archipelago Espiritu Santo National Park. The island is often regarded as one of the most beautiful in the Sea of Cortez and offers an array of outdoor activities to visitors.
The crystal-clear waters surrounding the island are teeming with marine life, making it a popular destination for snorkeling and scuba diving. Espiritu Santo is home to one of the largest sea lion colonies in the region, allowing visitors to have a unique experience swimming alongside these playful creatures.
The waters around the island also host a wide variety of fish, coral, and other marine life, making it a haven for underwater enthusiasts.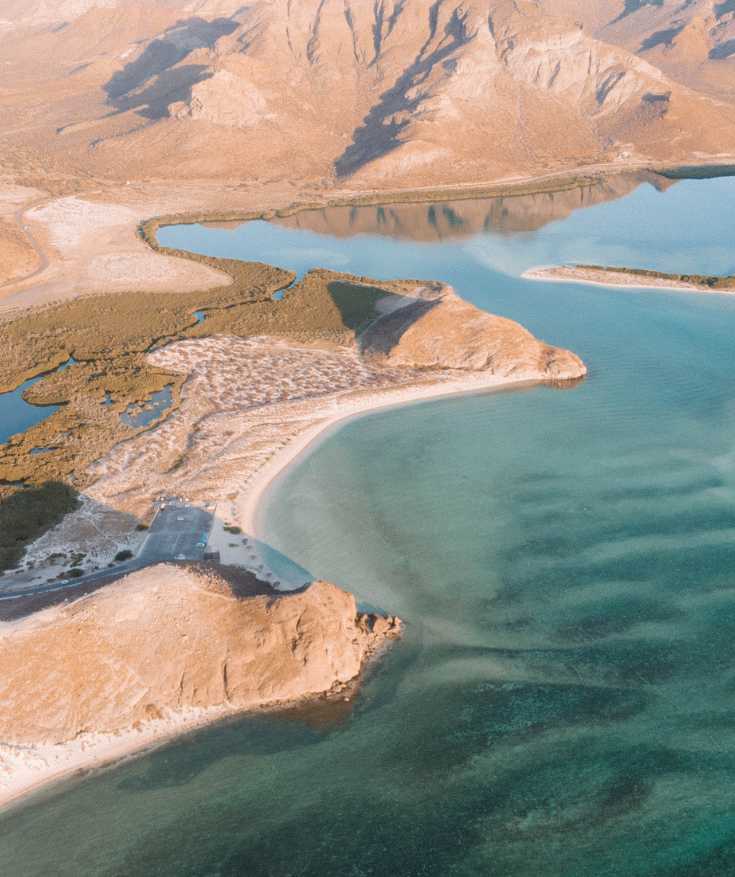 Espiritu Santo Island features dramatic volcanic landscapes, including rocky cliffs, hidden coves, and serene turquoise bays. The island's unspoiled beaches are perfect for relaxing, sunbathing, and taking in the breathtaking scenery.
Hiking trails on the island offer the opportunity to explore its unique flora and fauna, including various species of birds, reptiles, and endemic plants.
Ecotourism is an important aspect of the island's allure, with a focus on preserving its delicate ecosystems and promoting sustainable tourism. Visitors to Espiritu Santo Island La Paz can enjoy a serene getaway while experiencing the fascinating natural wonders the island has to offer.
Trisha traveled to Mexico in 2018 and after a year, she found herself obtaining a 4-year residency visa in Mexico. She is the Editor-in-chief for our Living in Mexico Series which has helped over 3,000 Americans move to Mexico with ease. Trisha currently resides in Cabo San Lucas, Baja California Sur.