Discover the best ways to get from Cancun to Merida through this post. Learn about transportation options, fares, and journey duration, including travel tips for both destinations!
📧 Hi Trisha and Mexico Insider! Thank you for all your content! We are a family of 5 (3 kids ages 5, 8 and 13). We want to do a road trip from Cancun to Merida! I know that it is not the usual Cancun vacationer activity but we are a very adventurous family. We are open to anything!!

However, I would like to know if this is a safe route, especially with kids? What are the best options for rental cars? Is there a car rental company in Cancun that you can recommend that's not in the airport?

Thank you for all your help and we hope to travel with you again! We loved the itinerary you set for us in Cancun but now, we decided to go to Merida on our own. Have a great day!

Jo Mathews, San Francisco (CA)
Hola Jo!
I am glad you enjoyed the Cancun itinerary we made for you! Of course, I understand if you want to explore on your own. That actually makes so much sense because Merida is the safest city in Mexico and is famed to be a family traveler's favorite.
The Cancun to Merida route is highly watched and is one of the busiest roads to you don't have to worry about safety. Just make sure not to overspeed and do not do anything that will attract attention from the police.
In this Cancun to Merida transportation guide, we listed all the possible ways to get to Merida from Cancun (i.e. rental car, taxi, etc).
If you need a private driver, I have a driver who is based in Cancun – just let me know if we need to send him for you. Otherwise, enjoy driving this route – I am 100% sure you and the kids will love it!
Saludos,
Trisha
🧐 Questions about Cancun Mexico? Ask us on Tiktok.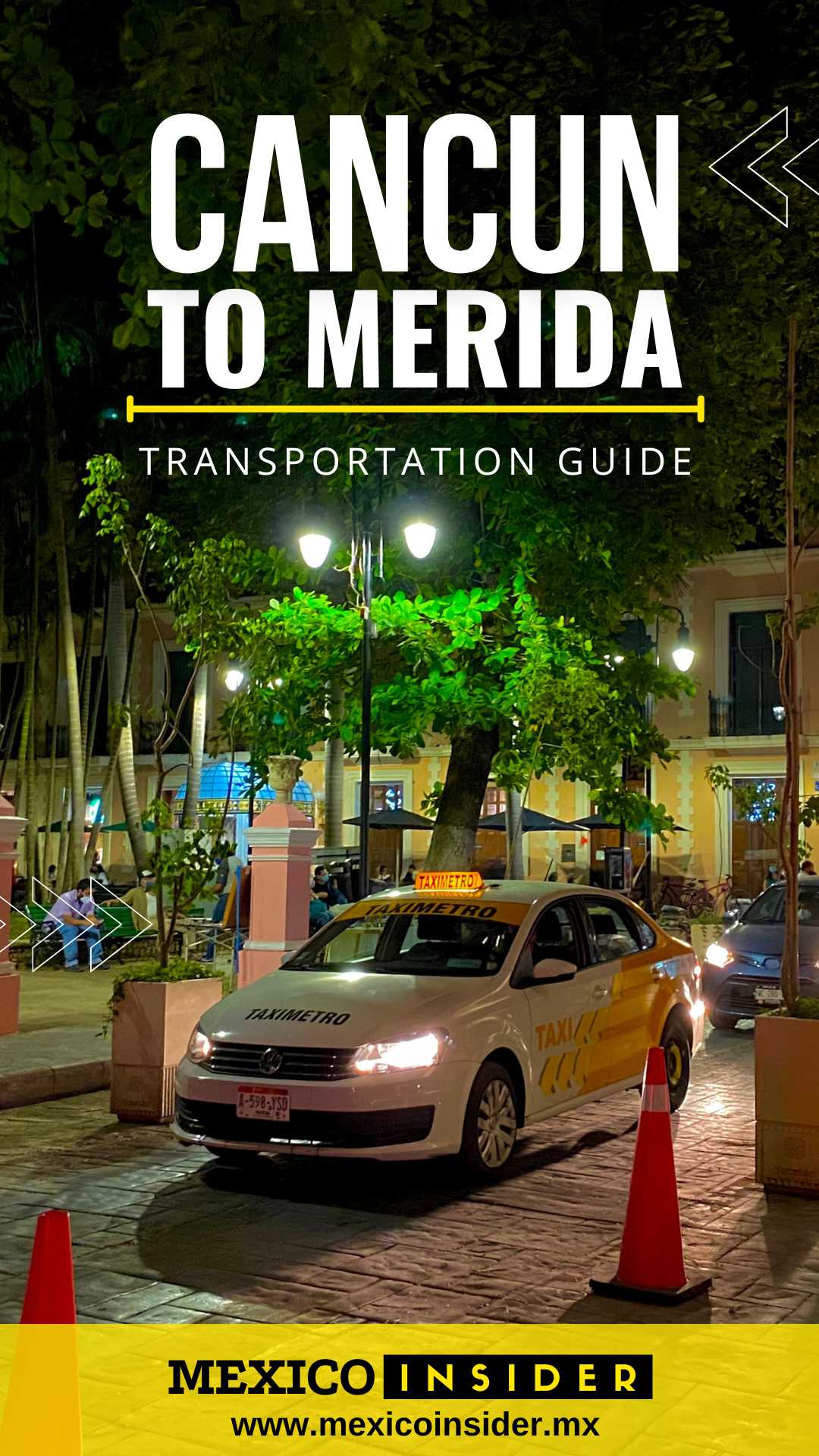 🔗 Cancun to Merida: quick links
🗺️ Cancun to Merida Route Map
Open the Cancun to Merida route map below to see full directions on Google maps.
✈️ Flights from Cancun to Merida
The only airline that operates the Cancun to Merida is Aeromar, but they, unfortunately, ended their operations and filed for bankruptcy in February 2023.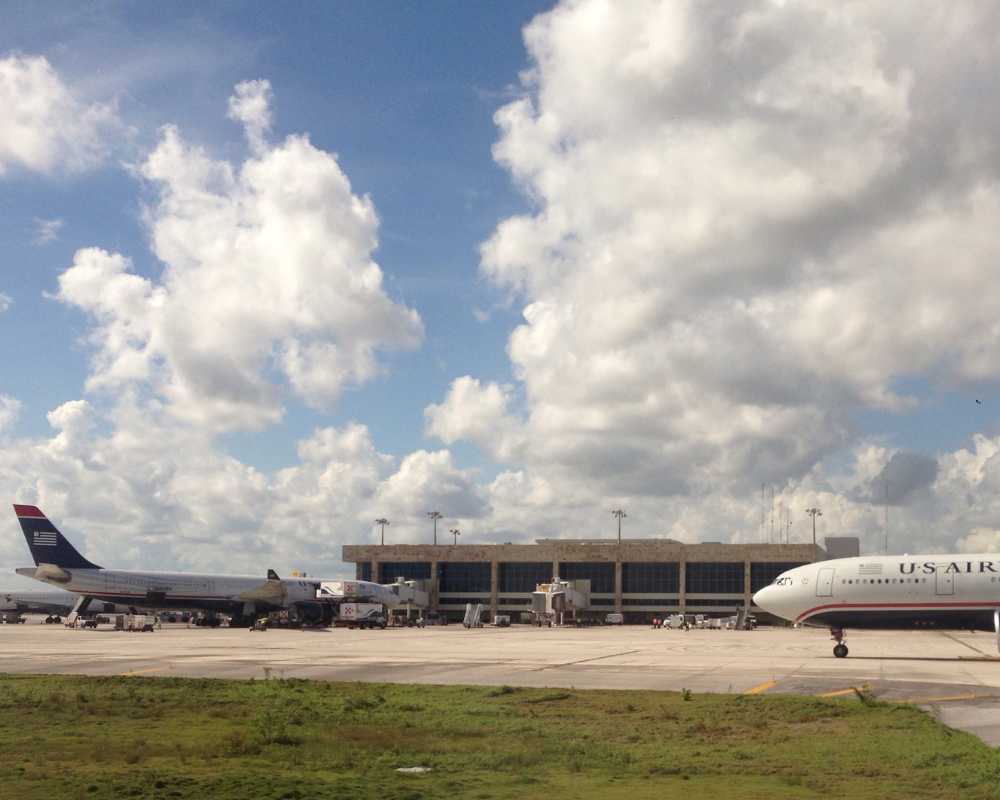 The only way to fly from Cancun to Merida now is with a layover in Mexico City which is a longer process. You'd rather take the bus or drive than stop in Mexico City because Cancun and Merida are not far from each other.
🚌 Bus from Cancun to Merida
One of the most convenient ways to travel between the two cities is by bus, which takes around 4 to 6 hours.
The route covers approximately 303 kilometers (188 miles) and heads east along the coast. You'll pass through several Mexican villages, including Playa del Carmen and Valladolid – each with its unique culture and atmosphere.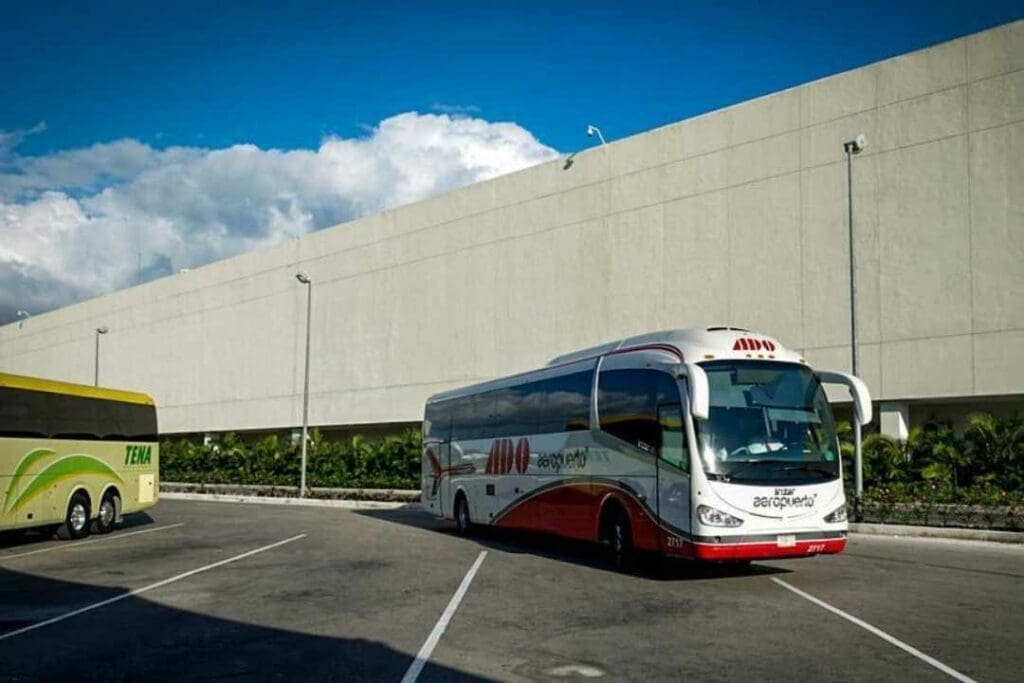 Depending on the bus you will be taking, there are several bus stops along the way where you can enjoy some regional landscapes. The most popular bus lines are ADO and Mayab.
ADO has more frequent departures and offers direct and indirect routes, while Mayab provides a more budget-friendly option with indirect ways.
The direct route takes you directly from Cancun to Merida without any stops. The indirect route includes stops in smaller towns like Valladolid and Chichen Itza.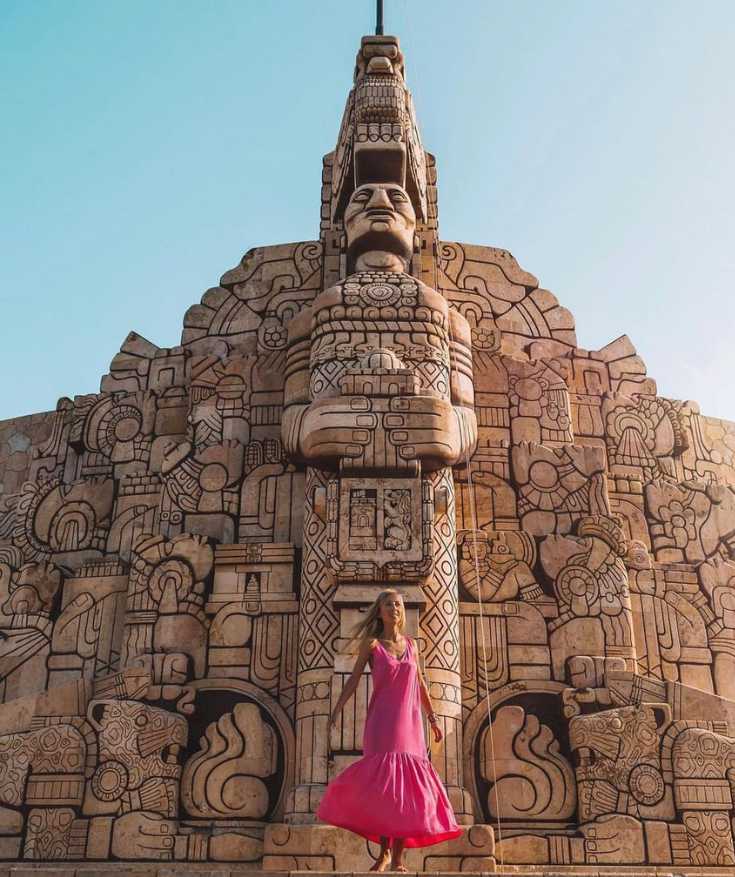 The average price of a one-way ticket on a regular bus service from Cancun to Merida is around $20-$35 USD. Tickets can be bought online or in person at various authorized kiosks across both cities.
Buses from Cancun depart regularly from early morning until late evening – still, it's best to make sure you plan as services may be limited during peak times.
🚍 How long is the bus ride from Cancun to Merida?
Travel time from Cancun to Merida depends on several factors: time of the day, bus line, and traffic situation. The average travel time could take between 3 to 6 hours.
This will now vary if traffic is heavy and your bus line makes several stopovers.
WE CUSTOMIZE MERIDA TOURS! 🎉🥳
We live here and have traveled to the state of Yucatan. Contact us for a quote: no hidden costs, just simple prices. E-mail our office at [email protected] or call +52 473 171 5259.
🚘 Renting a car from Cancun to Merida
Another way to get to Merida is by driving a rental car. As mentioned, the total distance between these two popular tourist cities is approximately 303 kilometers (188 miles), and it will take 3 to 5 hours of travel time by car.
Travel time will vary depending on the traffic condition and what route you will be taking. If your way takes you through major cities and towns like Valladolid and Campeche, your journey may add up to an extra hour or two.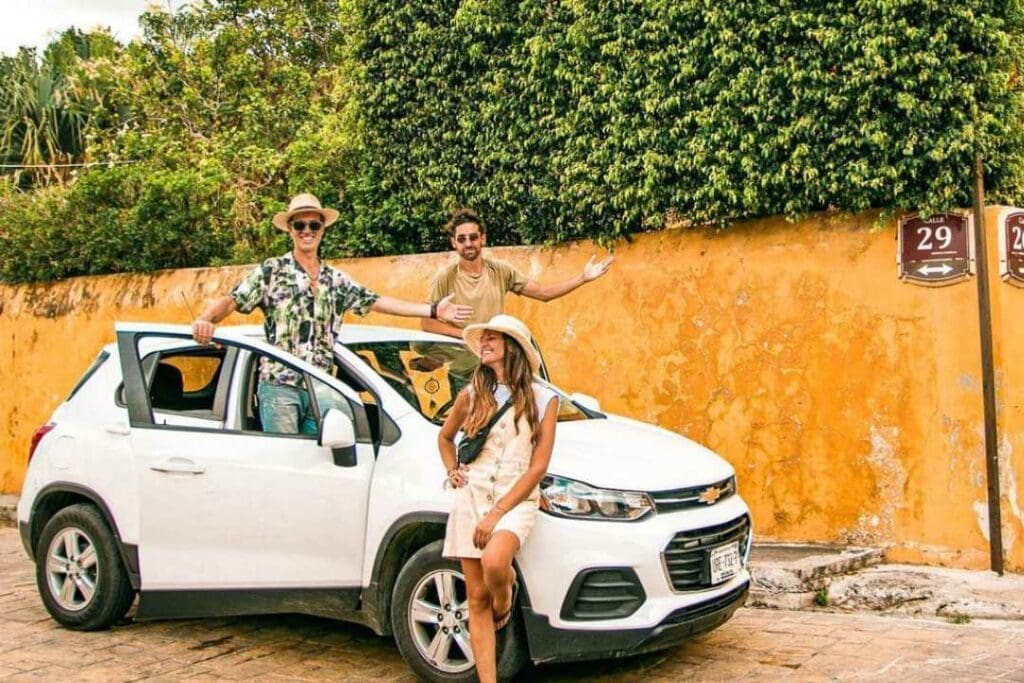 Now before anything else, you might be wondering how much a rental car in Cancun will cost you per day. The prices will vary depending on what type of vehicle you want and how many passengers there will be.
For example, if you opt for an economy-sized car during peak season (roughly November through April), expect to pay around $31 USD per day (plus taxes) for a one-way car rental.
But if you want something more luxurious or need an SUV that will fit a larger group or extra luggage, get ready to shell out up to $100 USD per day (plus taxes).
For a hassle-free trip, you can easily book the rental cars online. This way, you won't have to consider your transportation once your trip to Merida from Cancun comes.
💨 Can you get a rental car from Cancun to Merida?
Yes, you can get a rental car from Cancun to Merida. Renting a car will give you more freedom to go wherever you want and see all the sights at your own pace.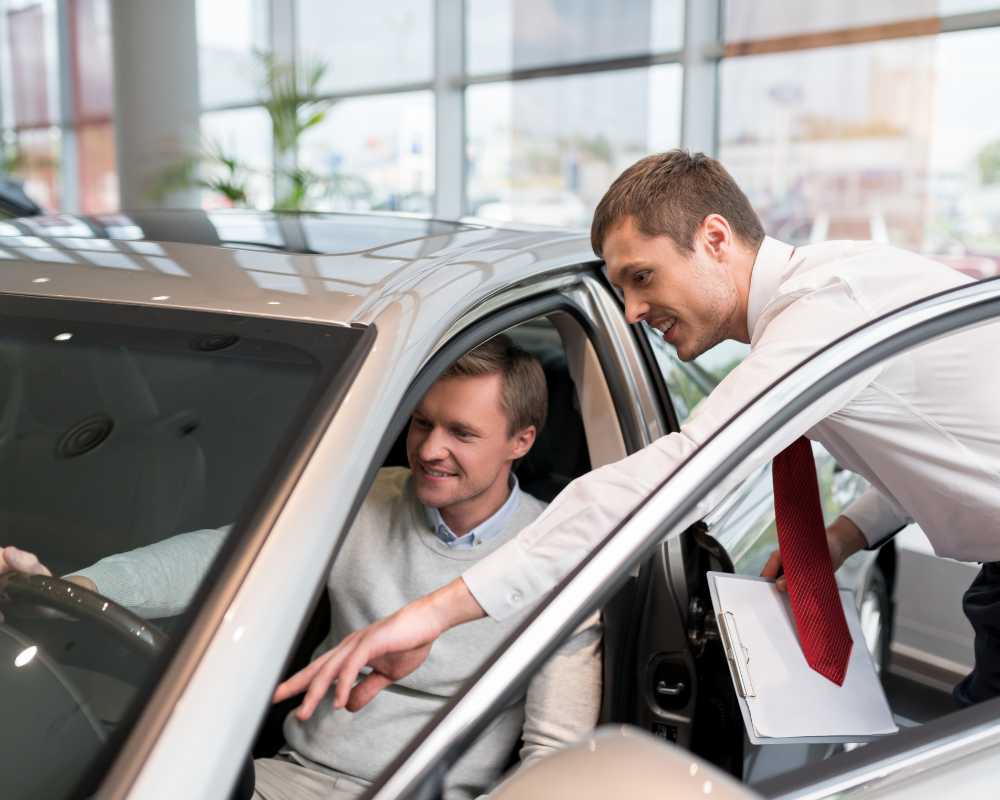 There are plenty of affordable options for renting a car in Cancun that will make your trip hassle-free. The drive from Cancun to Merida takes approximately 3 to 4 hours, depending on traffic and road conditions.
💵 How much is the taxi from Cancun to Merida?
The cost of a taxi ride from Cancun to Merida depends mainly on the size of your party and how much luggage you have.
Generally, the approximate taxi fare costs around $250 USD for a one-way trip from Cancun Airport to Merida.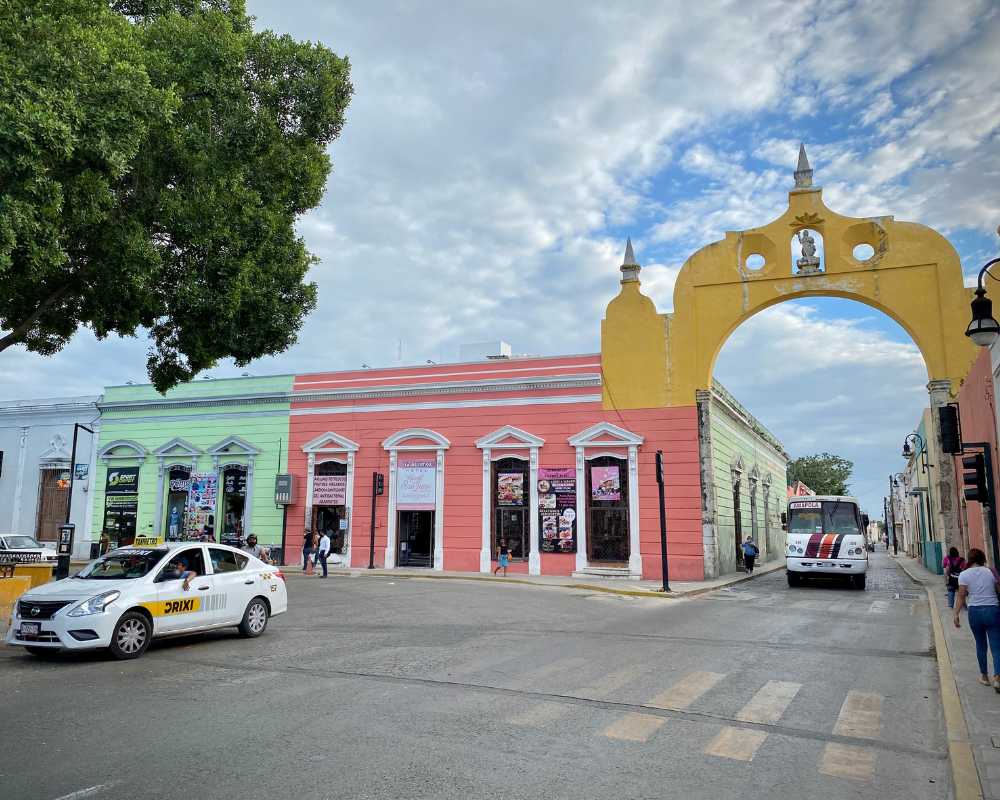 The price mentioned already includes tips for the driver and is relatively fixed. The only time it might change will depend on the traffic situation, the number of people riding, and your travel time.
💲 How much does it cost to fly from Cancun to Merida?
As of February 2023, the only carrier (Aeromar) that operates the Cancun to Merida route has filed for bankruptcy. You can no longer fly directly from Cancun to Merida (with a stop in Mexico City).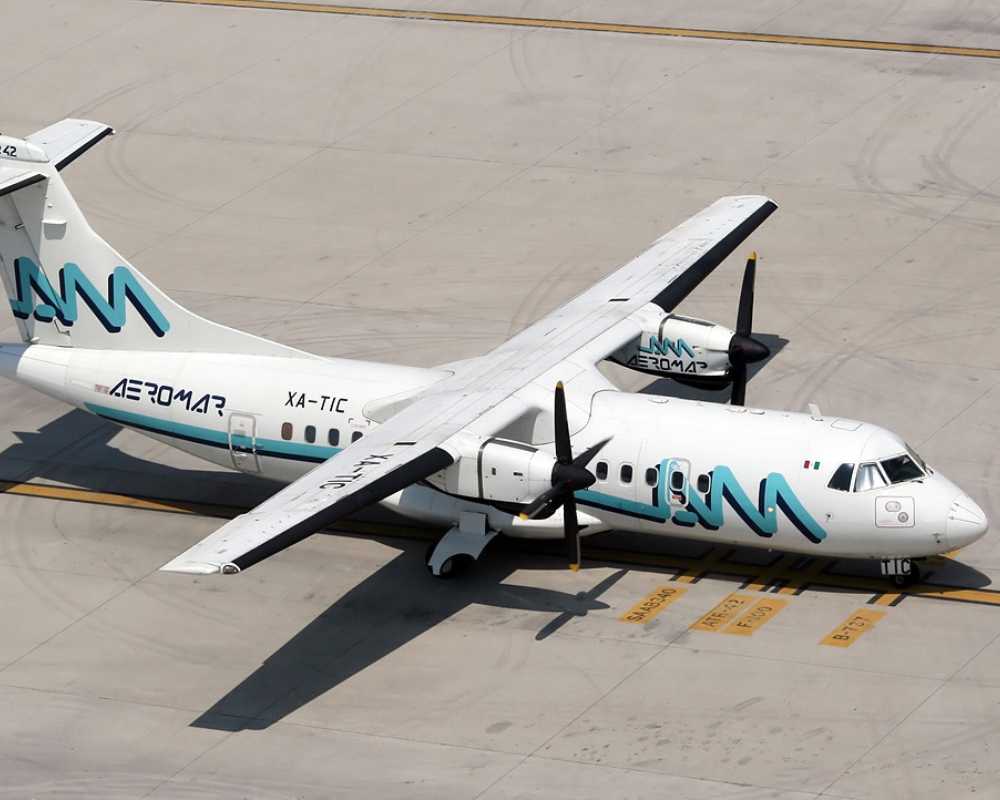 ☕ Support this blog's honest and transparent journalism. Help us add value to what we are sharing. Keep Mexico Insider FREE for all by donating to our coffee fund. Muchas gracias!
🧭 Best Cancun to Merida tours
Exploring Mayan Cuisine from Cancun to Chichen Itza
🕒 11 hours
💲 from $59 USD
This tour takes you on a journey through ancient Mayan ruins while also treating your taste buds to some of Mexico's best cuisine.
Starting early in the morning, you'll be picked up from your hotel in Cancun and taken on a scenic drive to Chichen Itza. Along the way, your knowledgeable guide will fill you in on all sorts of interesting facts about the Mayan civilization.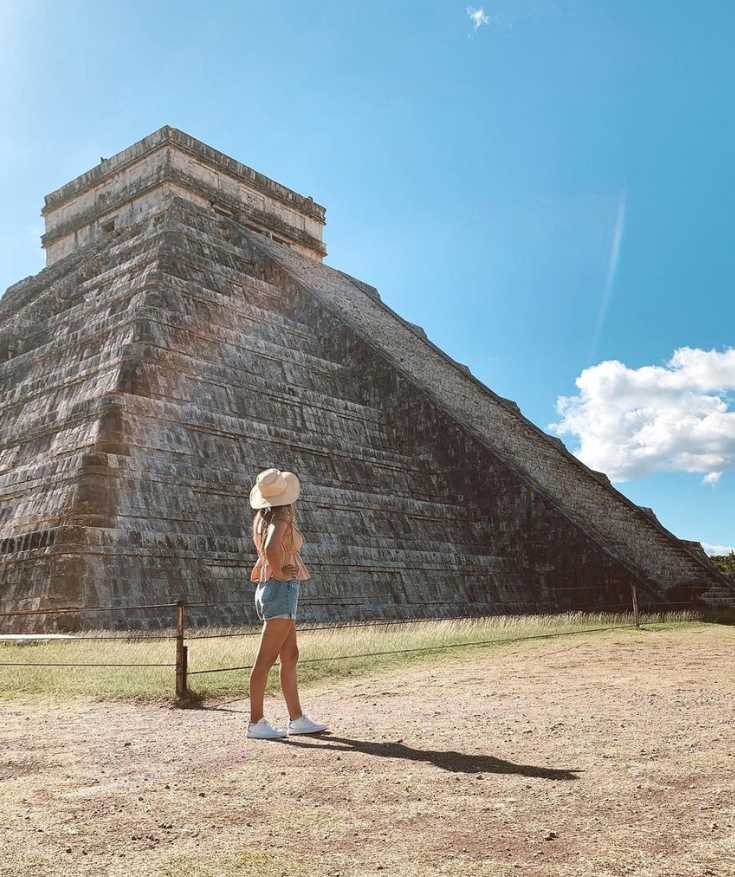 Once you arrive at Chichen Itza, get ready to learn about its rich history and stunning architecture.
But it's not just sightseeing on this tour – you'll also get to sample some traditional Mayan dishes like cochinita pibil (slow-roasted pork) and sopa de lima (lime soup).
Uncover the secrets of Izamal and Valladolid
🕒 12 hours
💲 from $380 USD per group
This exciting tour will take you through Mexico's most fascinating sites and tastes.
First up on the tour is Izamal – a charming town known for its yellow-painted buildings and Mayan pyramids. Take in the stunning architecture as your guide shares insights into the town's rich history.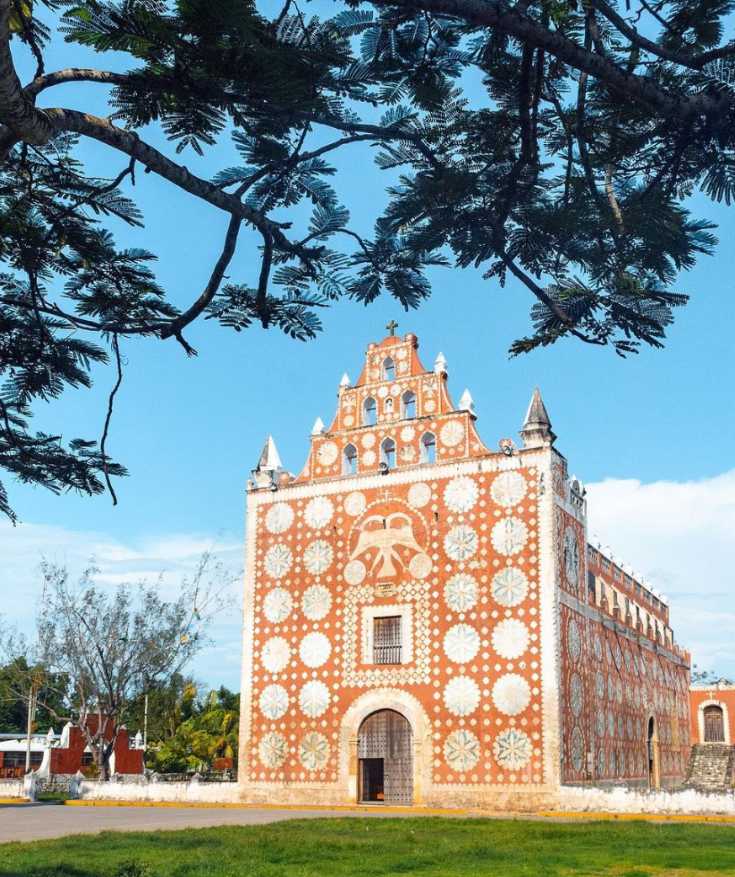 Next stop is Valladolid – another colonial city with plenty of character to explore. Here you'll visit a traditional chocolate museum where you can learn about how cacao beans are transformed into delicious chocolate treats. And what pairs better with chocolate than tequila?
Experience the ancient wonders through a cacao plantation
🕒 12 hours
💲 from $380 USD per group
This incredible excursion from Cancun takes you to some of the most stunning and well-preserved ancient Mayan ruins while also giving you a chance to indulge in some delicious local cuisine and dip in the refreshing waters of Cenote Ik Kil.
Your day begins bright and early as your expert guide picks you up from your hotel or resort. From there, you'll be whisked away to explore the wonders of Chichen-Itza, including its iconic pyramid known as El Castillo.
You'll learn about Mayan history and culture as your guide provides fascinating insights into this great civilization that once ruled much of Central America.
⁉️ Cancun to Merida FAQ
Still have questions about the Cancun to Merida route?
If you cannot find an answer to your question in our FAQ, you can always contact us
and we will be with you shortly.
Trisha traveled to Mexico in 2018 and after a year, she found herself obtaining a 4-year residency visa in Mexico. She is the Editor-in-chief for our Living in Mexico Series which has helped over 3,000 Americans move to Mexico with ease. Trisha currently resides in Cabo San Lucas, Baja California Sur.