Destinations > Campeche
Campeche Travel Guide
Everything you need to know about planning a trip to Campeche, Mexico
CAMPECHE TRAVEL GUIDE CONTENTS
Quick Info | Campeche Map | Places To Visit | Things To Do | Events & Festivals | Hotels
Campeche is located in southeast Mexico, bordered by the states of Tabasco, Yucatán, and Quintana Roo. Its capital city, also called Campeche, was declared a World Heritage Site in 1997. The state is considered an off-the-beaten destination in Mexico.
The state is considered an off-the-beaten destination in Mexico, but it is filled with Mayan archaeological sites, such as Acanmul, Balamkú, Becán, Bolonchén, Calakmul, Chactún, Chicanná, Chunlimón, Edzná, Isla de Jaina, Lagunita, the Petén Basin, Río Bec, Isla Uaymil, Xculoc, Xpuhil, and Xtampak.
Edna, an important ceremonial center in the pre-Classic Maya period (300-900 CE), is found near the city of Campeche in the Los Chenes region.
✈️ Campeche Travel Guide: Quick Info
🇲🇽 Capital: Campeche City
⏰ Timezone: Central Standard Time (GMT-6)
✈️ Airports: Candelaria Airport, Escárcega Airport, Palizada Airport, Xpujil Airport, and Del Carmen International Airport
Major Cities (population): Campeche (238,850) Ciudad del Carmen (199,988) Champotón (76,116) Escárcega (50,106) Calkiní (49,850)
Size/Area: 19,619 square miles
Population: 754,730 (2005 Census)
Year of Statehood: 1863
📍Places to visit in Campeche Mexico
🏄‍♀️ Things to do in Campeche Mexico
Becal, home of the jipijapa hat
Local artisans produce millions of jipijapa hat for all of North America.
Calakmul Biosphere Reserve
The first place in Mexico to be named a Mixed Asset of Humanity by UNESCO.
Grutas de Xtacumbilxunaan
A sacred place for the Mayans where you can find 200-meters formations of stalagmites and stalactites.
Ría Celestún Biosphere Reserve
Home to over 300 species of birds like hummingbirds, woodpeckers, and pink flamingos.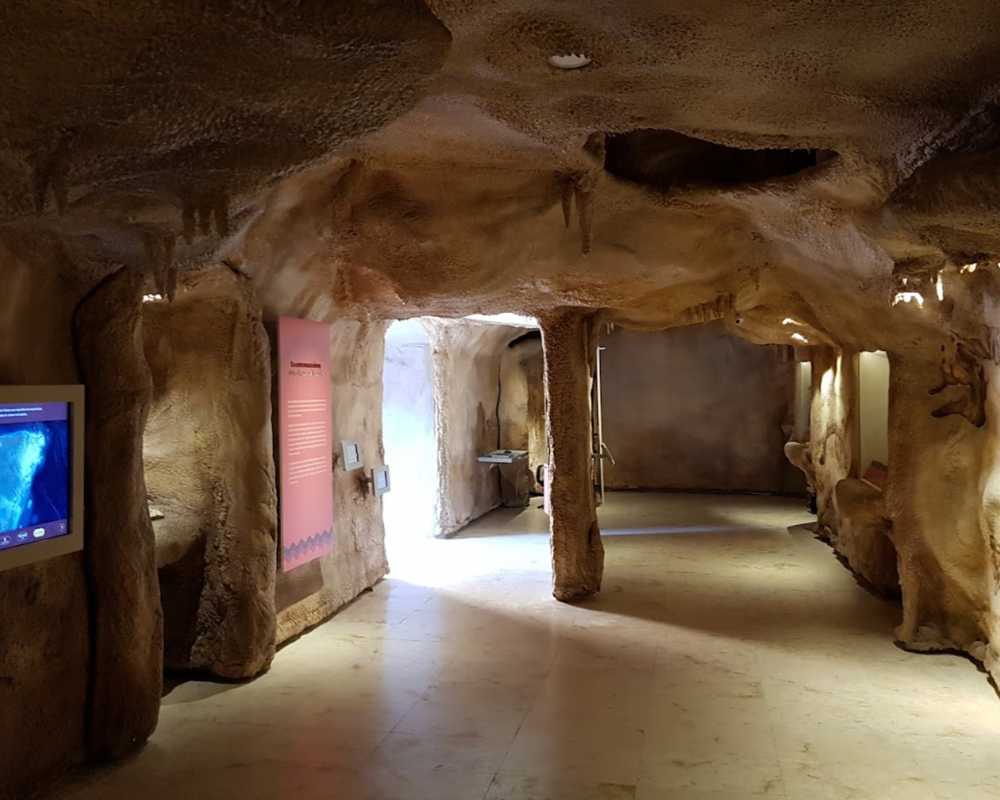 Underwater Archeology Museum
See remains of sunken ships, old photographs, cannons, and nautical artifacts from the waters of Campeche.
Mayan Architecture Museum
Opened in 1958, the Mayan Architecture Museum is where you will find the best architectural pieces of the 4 Mayan regions namely Chenes, Peten, Rio Bec, and Puuc.
Cayo Arena, Campeche's island gem
Get on a boat ride to this island in Campeche, enjoy the sun, and walk around the great white sand island of Cayo Arena.
Campeche City, the capital
Probably the most colorful capital in Mexico, Campeche not only boasts with colonial architecture but also beautiful beaches.
🛏️ Hotels in Campeche Mexico
🪅 Campeche State Events and Festivals
Palizada Day of the Dead
October/November
Fiesta de Polkeken
January