Cabo, Cabo Mexico, Los Cabos, Cabo San Lucas, San Jose del Cabo – why are there too many Cabos?! In this post, you will learn about the differences between these places which will help you travel smarter.
Scenario: Britanny has saved one year for an all-inclusive vacation in Cabo. She lives in San Francisco and tells her friends, "I am finally going to Cabo!"
Britanny arrives in Cabo and hails a taxi. The driver asks, "where are you going? Where is your hotel located?"
"I am going to Cabo.. or maybe Los Cabos? I really don't know. This is my first time in Mexico." Britanny answers.
The driver responds, "señorita, can you check your reservation if it is in Cabo San Lucas or San Jose del Cabo?" From then, she learned that there are two different sub-cities in Cabo.
Scenario: a friend of mine (let's call him Brad) booked a resort in Cabo San Lucas. He Googled things to do in Los Cabos/Cabo and it gave him a full list of activities.
He then books the Cabo Art Walk since he is a fan of art and wants to see art galleries in Mexico. Once the booking for the art walk is confirmed, he then finds out that the art walk is in San Jose del Cabo and that he has to pay for a US$100 taxi service to get there from his resort in Cabo San Lucas.
My point is, with all the terms and resources on the Internet about Cabo Mexico, no one really explains them geographically so much that tourists get confused.
What is the right Google search term or question to ask when you are planning a trip to Cabo? This article is one of our biggest projects this year as we want to correct the misinformation on the Internet about Los Cabos.
💡 Key takeaways
The word Cabo is a brand, not a location nor an official name of the city in Mexico.
Los Cabos means "The Capes" which refers to the two sub-cities, Cabo San Lucas and San Jose del Cabo. There is also no geographic location for "Los Cabos" on the map.
San Jose del Cabo is the first sub-city where the Los Cabos Airport is located.
Cabo San Lucas is the second sub-city which is a 45-minute drive from San Jose del Cabo and Los Cabos Airport.
You might also like: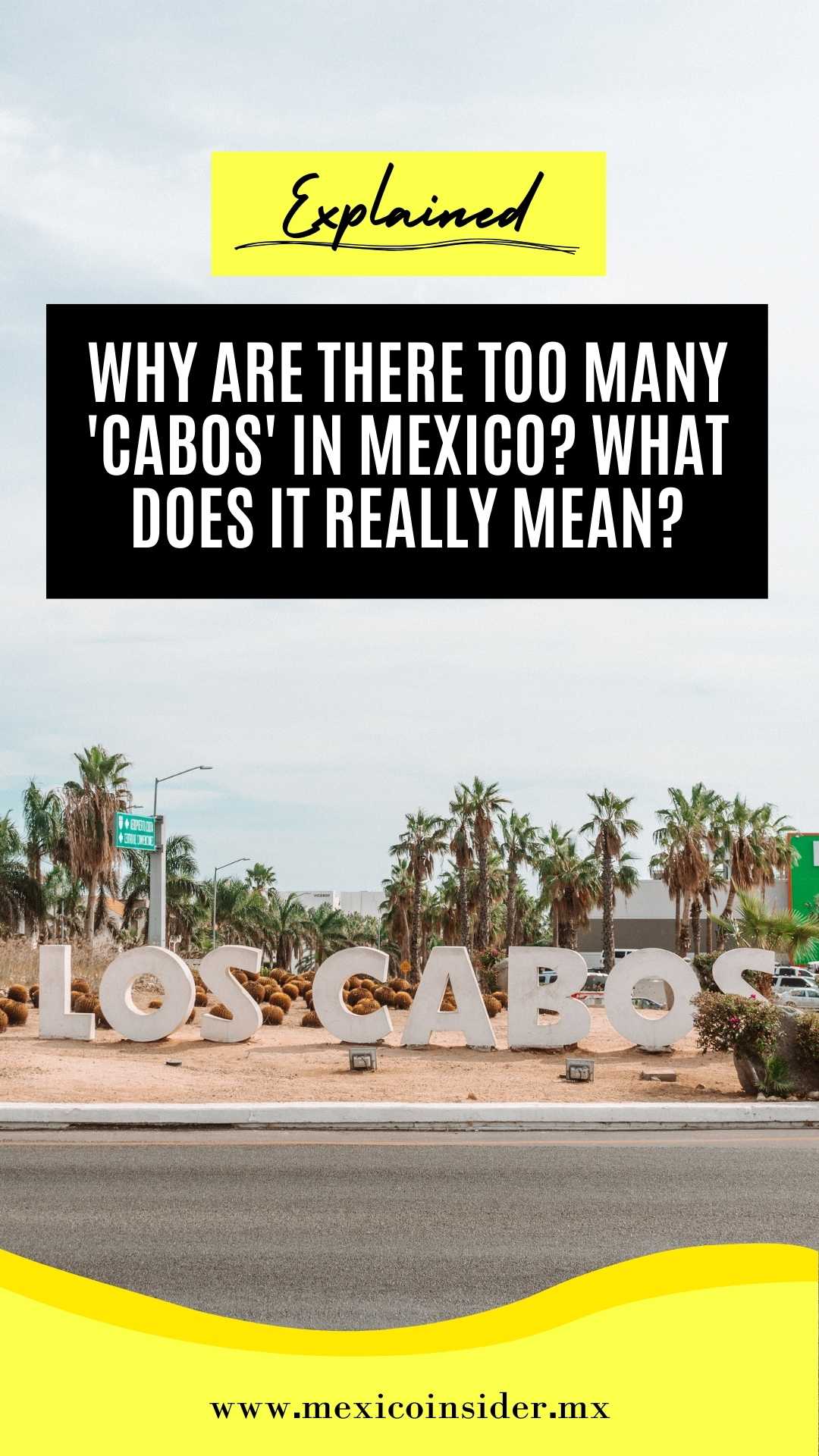 📣 First, let's talk about the term Cabo Mexico
You will see a lot of Google results for Cabo Mexico and as a consumer who has not been to this area, you'd click that for sure because that's what's on the first page.
Cabo means "Cape" and geographically, there is no such thing as Cabo Mexico on the Internet. There are many "Cabos" in Mexico like Cabo Pulmo, which is 2 hours from Los Cabos.
On a larger scale, there is Cabo Verde (Cape Verde) which is a beautiful destination on the African continent.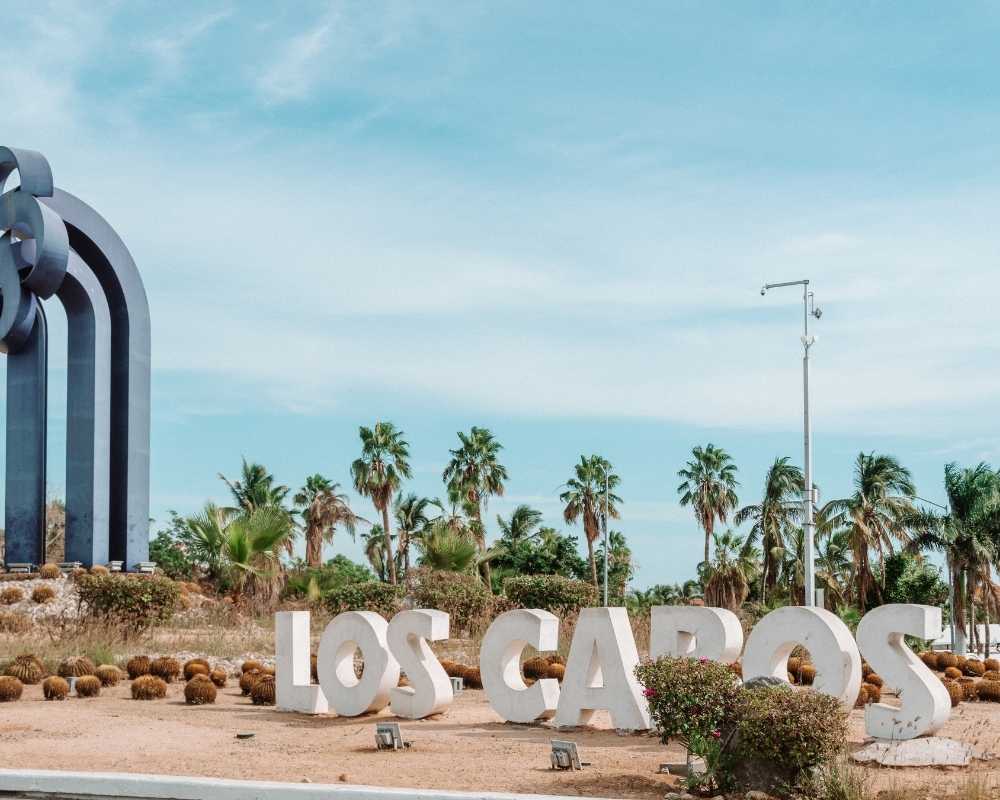 Now Cabo in Mexico is a brand created by the resorts and hotel industry. It is mainly a tourism brand, not a place nor an official city in Mexico.
To better understand the Cabo branding, check the Instagram account @cabo – it describes what resorts do in order to amplify the brand "Cabo." It is a brand for them, not for locals nor for the residents or the community.
Similar to this resort branding is Punta Mita, which is an incorrect name for the Mexican town in Nayarit. It is originally called Punta de Mita and up until today, this is the term that locals use. The Four Seasons and resorts association just coined the term Punta Mita for their branding.
🤯 So what term should I use if Cabo is not "official?"
The reason we decided to publish this op-ed and launch our educational campaign for Los Cabos is that we don't want you to commit errors in planning your trip.
Like the example above when a friend of mine booked a resort in Cabo San Lucas and a tour in "Los Cabos," (which actually meant San Jose del Cabo).
In order for you to plan your trip accordingly (and correctly), do not search for the word Cabo nor use it with your friends back in the states. First, decide where you are going: Cabo San Lucas or San Jose del Cabo?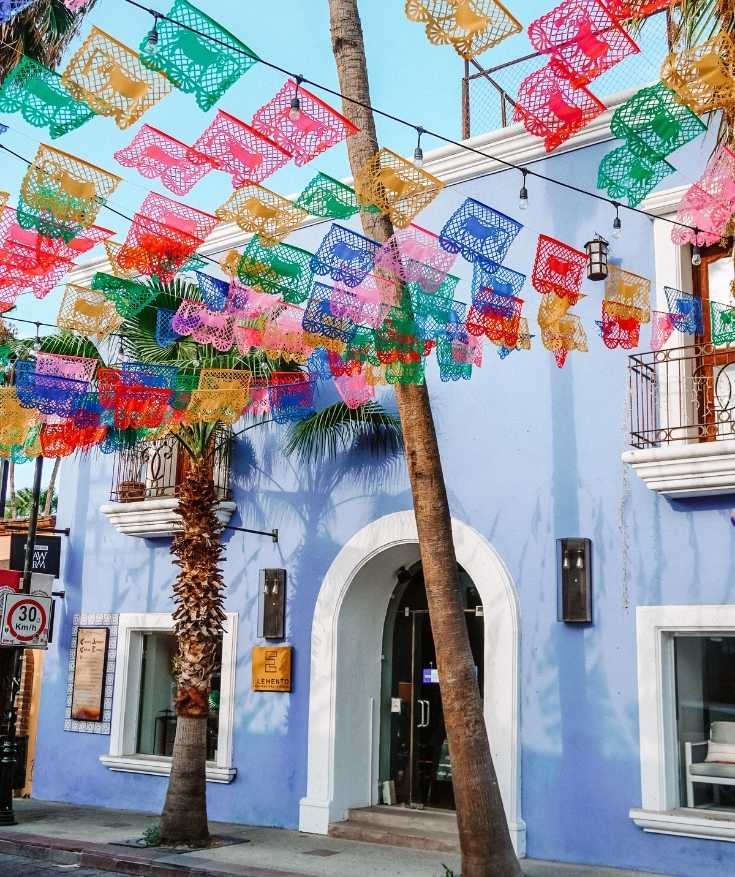 These are the correct terms and are official names of cities in Mexico that you can actually find on the map. Note they are also far apart from each other (45-min drive).
There isn't an issue if you use Los Cabos but remember that it isn't a geographical area either. It is a name for both the capes. Let's put an image to it so you'll understand better.
Another thing is that when you go to Google maps and type "Los Cabos," it will give you the location of Cabo San Lucas because really, there isn't a location for Los Cabos.
See this map below where I typed Los Cabos on Google maps:
✅ Why knowing this is relevant to you as a tourist or expat
Now, why is this important for you as a tourist? Because you don't want to book restaurants in San Jose del Cabo while you are staying at a resort in Cabo San Lucas. And even if you do, you should be willing to do it. The Internet should not surprise you with incomplete information.
This happened on my birthday last year, (September 2021). My brother visited from San Francisco and wanted to try Carbon Cabron, a great restaurant in San Jose del Cabo.
At the time, I did not have any idea about the difference between San Lucas and San Jose so I said, sure, why not. After booking, we both realized that it was 45 minutes away from where I was living and that we needed to take a taxi.
Not an issue because Carbon Cabron is a good restaurant. I will definitely travel for it. However, I was just bothered about the culture that everything is Los Cabos and that it does not really tell you anything about the location.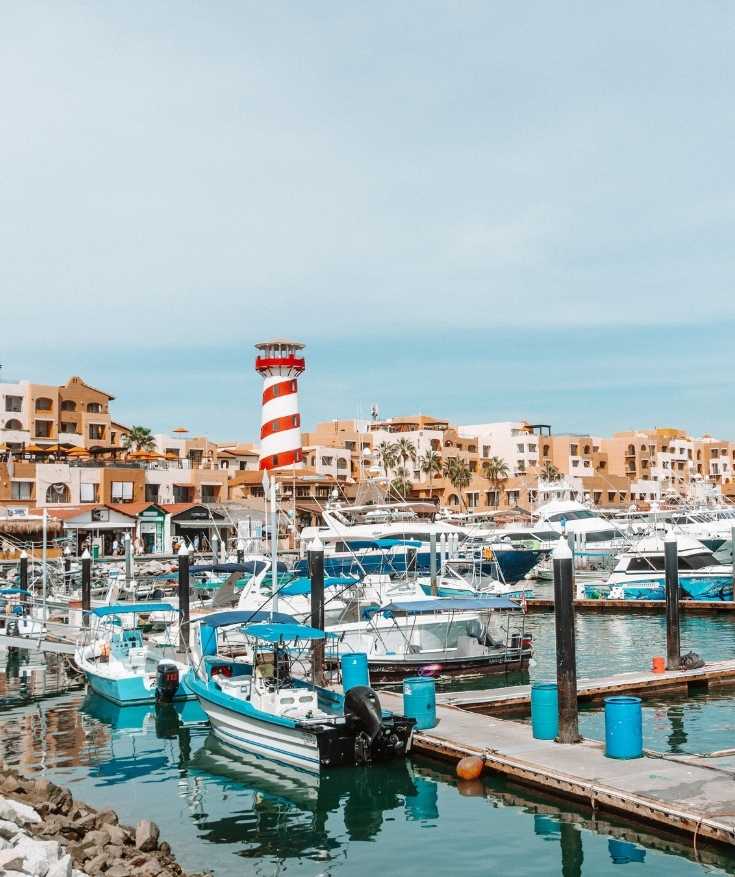 When I decided to live in Los Cabos, I searched for Los Cabos rentals while I was still in living in Pescadero, a small fishing town 30 minutes from Cabo San Lucas. These apartments were all in Cabo San Lucas even if I searched Los Cabos so I had zero idea that there is such thing as San Jose del Cabo.
I signed a one-year contract and even bought a property in Cabo San Lucas but when I started visiting San Jose del Cabo over the weekends, I was like, this is the neighborhood I want to live in!
But then the Internet did not give me that option so I now have to finish my lease here because I really love the vibe of San Jose del Cabo more than Cabo San Lucas!
✨ Local tip: Between us locals, the terms "San Lucas" and "San Jose" are widely used for shortcuts. So if someone asks you, where are you staying, use these words as you'd blend in and locals will understand you better.
✨ "Cabo" travel tips: how to be a smarter traveler
Todos Santos, La Paz, and Cerritos are not part of "Cabo"
There are many other geographical errors that my tourist friends don't understand. One time, a good friend from LA came down to visit. He did not ask me about where he should stay as he is an equipped traveler and knows how to use Google for researching his trip.
He found this really great Airbnb by the beach and guess what, it is located in Cerritos Beach, which is also branding itself as "Cabo," but in reality, they are not.
The same goes for nearby areas like Todos Santos, La Paz, Los Barriles, La Ventana, and Cabo Pulmo, which are towns that have different jurisdictions and are unofficially under the Cabo umbrella.
Tours and booking platforms also categorize Cabo San Lucas and San Jose del Cabo differently
When you look for a resort on Expedia or Booking.com, identify where you want to stay: Cabo San Lucas or San Jose del Cabo? You can check our article Cabo San Lucas vs San Jose del Cabo to know which one is your jam.
These platforms have the geography right and will definitely give you an idea about the distance to the airport or if it is close to landmarks and attractions.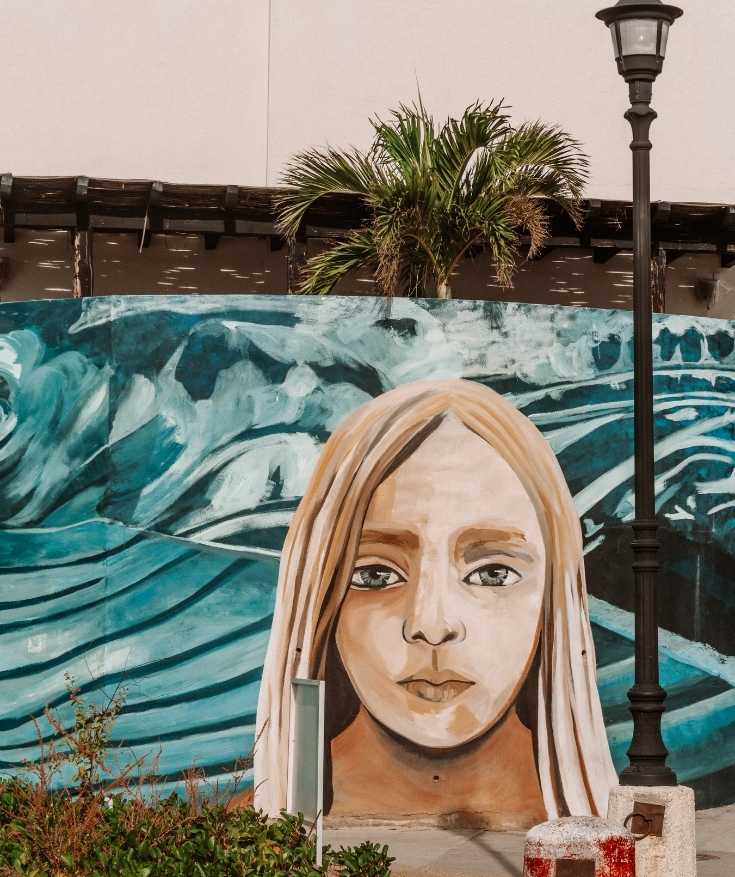 Other sub-areas in Los Cabos that has resorts
There are two more areas that you will see often when looking for resorts in Los Cabos: Palmilla and Tourist Corridor, which identify themselves as "Los Cabos," but they are closer to Cabo San Lucas.
Check both the locations linked above and see the distance of these two from San Jose or San Lucas.
Our content is made from our audience's request
Many blogs are motivated to create content by high-ranking Google keywords. Here at Mexico Insider, we focus on our reader's needs.
Our content thrives on your questions about Mexico so feel free to send us a message if you have something you want to clarify about Mexico.
We hope you can support our campaign to make Los Cabos, Cabo San Lucas, and San Jose del Cabo more understandable on the Internet which can be helpful for your trip.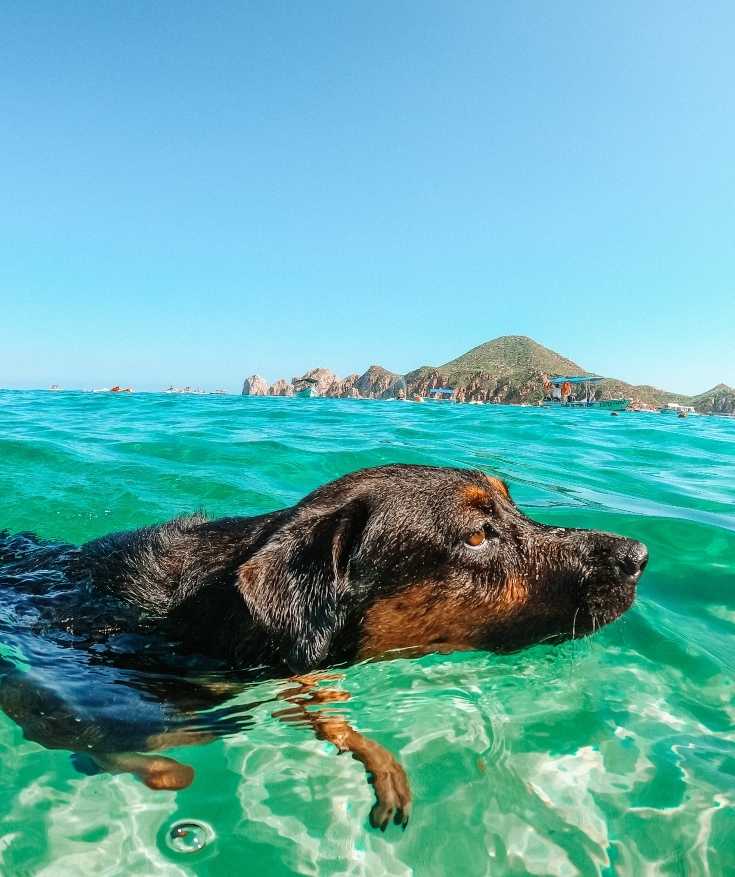 Only read blogs that use San Jose del Cabo or Cabo San Lucas in their article titles because this is the information that you need. Lastly, the state where this area is located is Baja California Sur, NOT Baja California – more on that later!
Below are some of our helpful guides and pages for all the things you need to know about visiting Baja California Sur:
FYI, La Paz in Baja California Sur also has a branding problem as Google can show you results from La Paz, which is a more well-known destination because it is the capital of Bolivia.
If you plan to visit our La Paz here in Mexico, make sure to use "La Paz Mexico" as a Google search term. I live in Cabo San Lucas so if you ever make it here, please send a message on Instagram – I'd love to meet you and show you around the place I now call home.
✈️ Ready for your trip to Los Cabos? If you need more information about the Cabo Mexico branding, we'd be happy to update this post – just leave your questions in the comment box below or join our communities where we answer questions for FREE.
🇲🇽 Los Cabos Travel Planning
✈️ How do I fly to Cabo?
The airport that serves Cabo San Lucas is San Jose del Cabo (SJD). Our recommended booking platform for cheap flights is WayAway.
🚑 Do I need travel insurance to travel to Cabo?
YES, YOU DO! do not travel to Mexico without insurance. Check insurance plans on SafetyWing for as low as US$40 for full travel coverage.
🏨 Where can I book the best Cabo resorts and hotels?
The best platforms for booking your hotel in Los Cabos is Booking.com . You will find great deals on Cabo resorts on Expedia.
☕ Readers who support Mexico Insider help us continue bringing you the most honest content about Mexico. Consider donating to our coffee fund if you like the content that we do.
Trisha traveled to Mexico in 2018 and after a year, she found herself obtaining a 4-year residency visa in Mexico. She is the Editor-in-chief for our Living in Mexico Series which has helped over 3,000 Americans move to Mexico with ease. Trisha currently resides in Cabo San Lucas, Baja California Sur.