There are many Cabo San Lucas cruises, and they all differ in boat types. The most common are sailboats, and the majority are luxury yachts. The best thing about this is that you can do it any time of the day!
All Cabo San Lucas cruises depart from the marina. This is the meeting point for water activities in Cabo so it's better if you stay in a hotel closer to the marina.
If you have nothing pre-booked, you can walk to the marina and ask the many boat captains there. However, they can put whatever price they want. It's still better to book in advance.
Plan your trip to Mexico with us! Get expert travel advice and customized trip-planning itinerary from our local experts on the ground.
⚓ What are Cabo San Lucas cruises like?
Party, party, party. The Cabo San Lucas arch is the main attraction, and if you start the cruise before 9:00 AM, you will have it to yourself – the boats are always flocking on the same spot, so you won't get a perfect picture.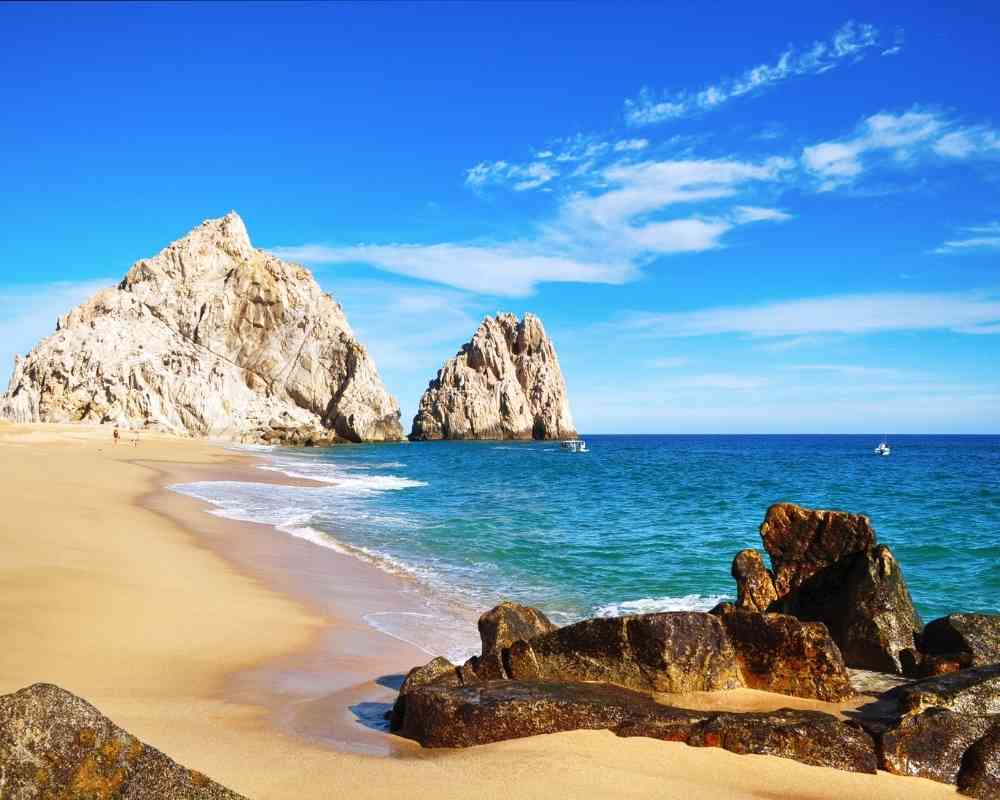 The most popular cruise in Cabo is the pirate ship but you have to share it with other people. I am not sure about how to book the pirate ship privately.
Yachts, catamarans, and sailboats are the most common vessels for the cruise. The bigger the vessel is, the lesser chance you'll get seasick.
⛵ Booze cruise Cabo San Lucas: what to expect
Booze cruise in Cabo San Lucas is very popular, particularly on special occasions like bachelorette parties, birthdays, and weddings. It is really the best way to get drunk with your own group!
Most Cabo San Lucas cruises last up to 6 hours and the prices depend on how you want your day to be. You can also select if food is not included but some boat captains already include it.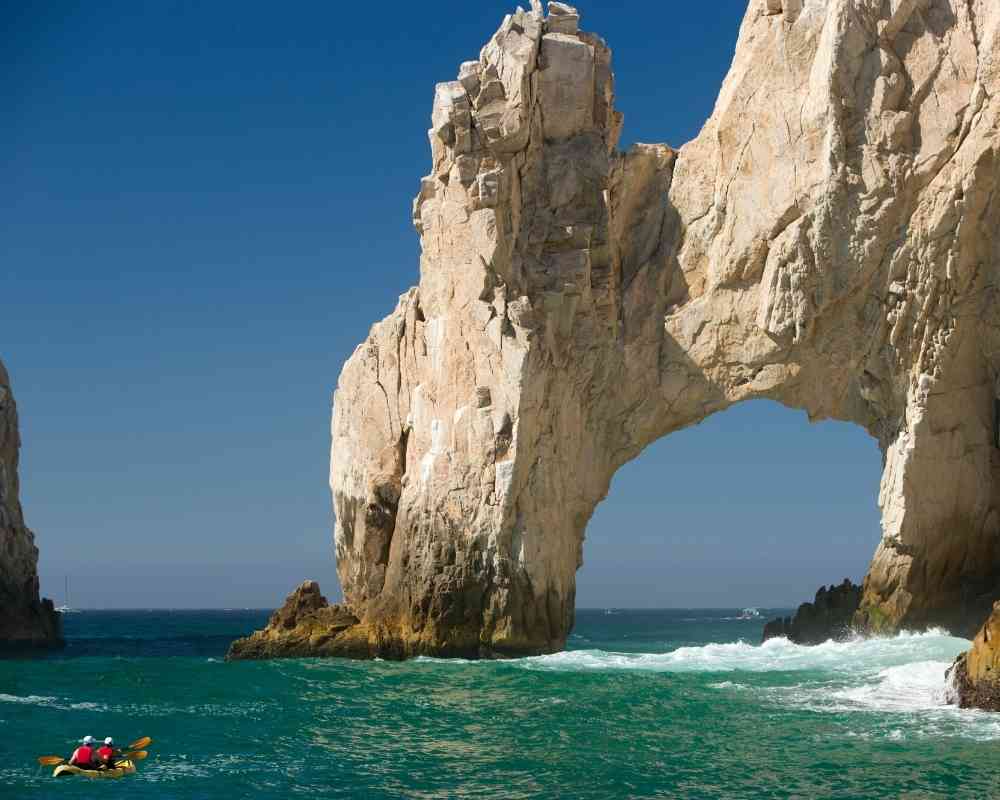 There is an option to bring your own food and booze but you have to bargain the pricing with the captain or the owner of the boat.
Not all Cabo San Lucas cruises have impressive food and drinks but you can avail a third-party caterer depending on your deal with the captain.
🛥️ 10 best Cabo San Lucas Cruises
Los Cabos Luxury Sailing, Snorkel and Lunch Cruise
💲 from $129 USD
🕒 4 hours
This Cabo San Lucas boat cruise goes to either Chileno or Santa Maria Bay and will last for 4 hours. There is a gourmet lunch and drinks included.
For drinks, they serve a bottle of champagne for the group and some delicious Mexican cocktails. The lunch is grilled shrimp, fish ceviche, Cesar salad (with chicken), and a plate of fruits.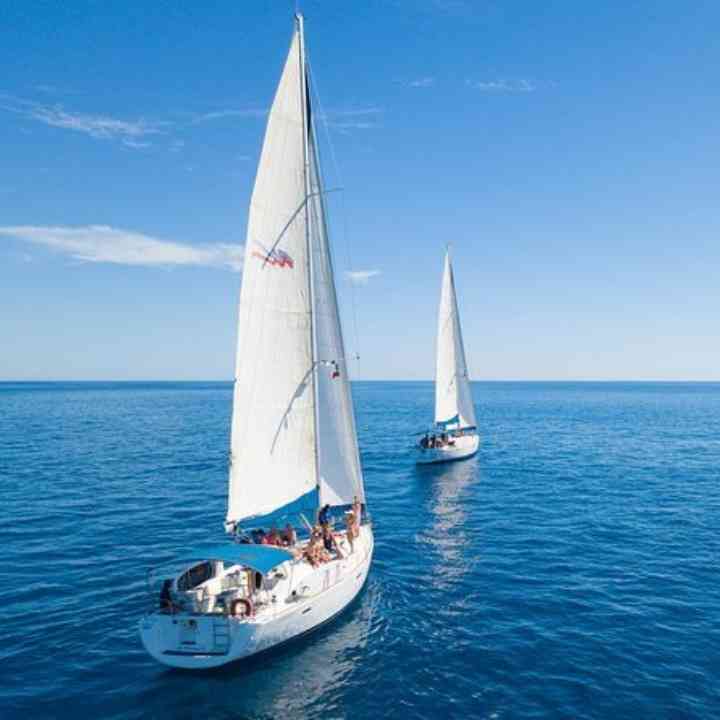 You will stop on some islands for snorkeling and paddleboarding (available onboard) or you can simply hang out and do nothing on the beach.
This boat can hold up to 16 people and is good for big groups. The route can change depending on the wind conditions so make sure to talk to your guide/captain about the stops.
Sunset Mexican Dinner Cruise Fajitas dinner & live music
💲 from $85 USD
🕒 2 hours
This 2-hour dinner date cruise is a great activity for couples. Just before sunset, you will hop aboard the yacht and visit Lover's Beach (Cabo Arch).
There is an open bar but what's special about this Cabo San Lucas cruise is the dinner where they serve the famous Mexican dish, fajitas.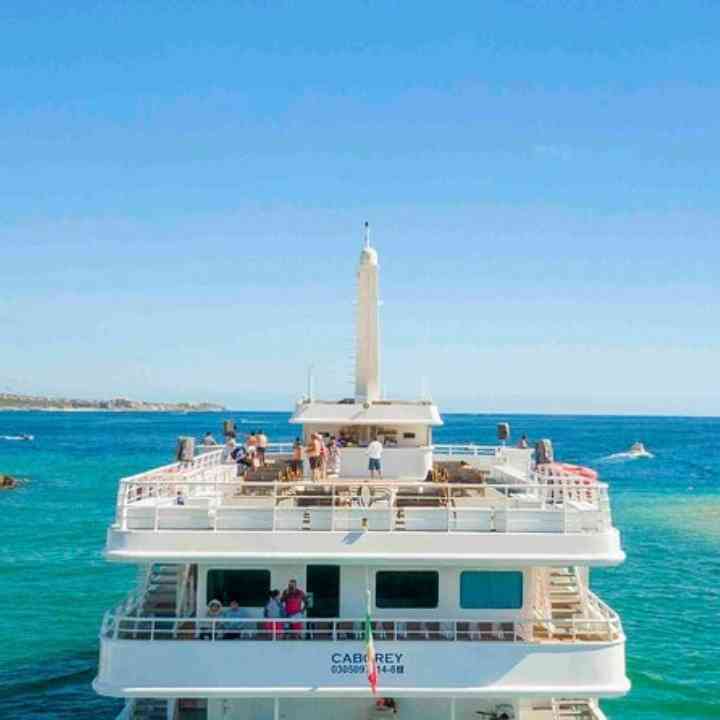 They make it really good on this cruise and this is one of the best dishes in Mexico! During the dinner, there will also be live music onboard (mostly bands, mariachis, or DJs).
There are many common areas on this boat and space for everyone but the dining room is a little messy and not organized. We didn't really like this part of the tour.
On the menu: beef and chicken fajitas, rice, beans, Caprese salad, and guacamole. This cruise starts at 5:00 PM and ends at 7:00 PM.
Private yacht cruise with open bar
💲 from $599 USD per group
🕒 3 hours
This super-private sailing tour in Cabo San Lucas will be exclusive for your group. Snacks (not meals), drinks, and water activities are included and it's only $599 USD for a group of 10!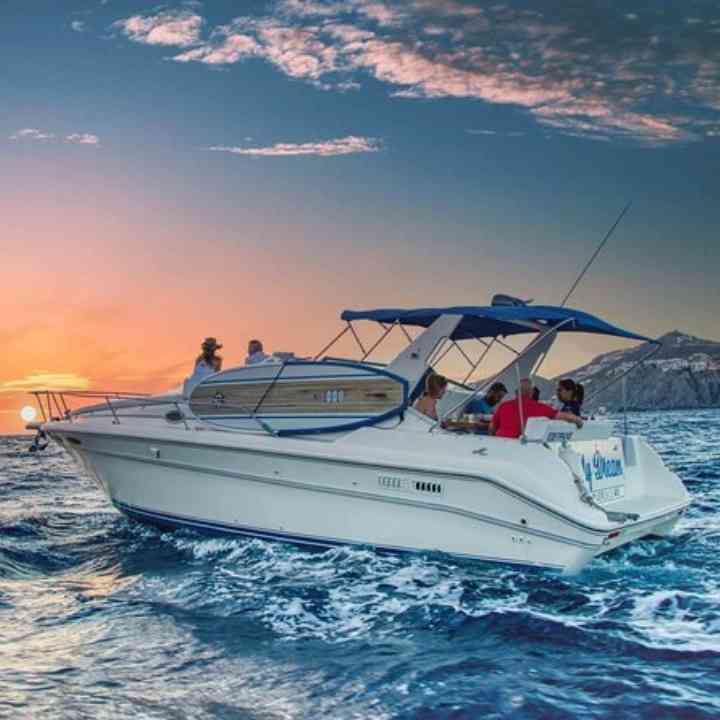 The food and drinks on this cruise are very basic so I recommend you deal a price where you can bring your own food/booze or hire a caterer.
Sunset on a glass-bottom boat
💲 from $38 USD
🕒 1 hour
The waters of Cabo San Lucas are super clear so a glass-bottom boat is most preferred when choosing your Cabo San Lucas cruises. You will see the rich marine life from your boat no matter where you are sitting.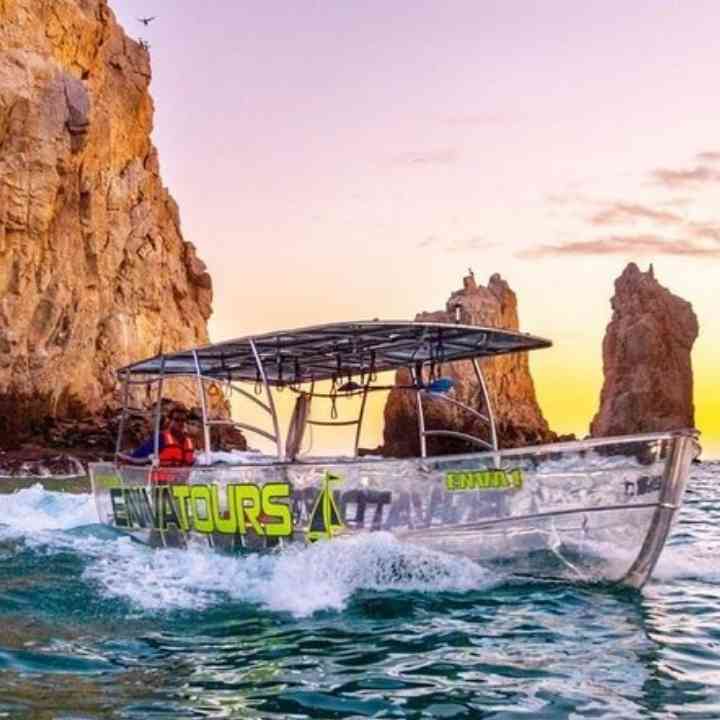 This is a quick cruise that visits the Cabo San Lucas arch during the sunset. If you get seasick easily, this is a great option as the tour lasts for only 50 minutes.
Food and drinks are not included and you won't also get to go down to the islands nor stop on beaches.
Private Boat Tour, Snorkel, SUP, and Fun Water Mat
💲 from $740 USD per group
🕒 4 hours
This yacht can accommodate up to 12 and is only priced at $740 USD per group. The route goes to the Arch, Lover's Beach, and Pelican Rock. You will also visit the colony of sea lions in Los Cabos.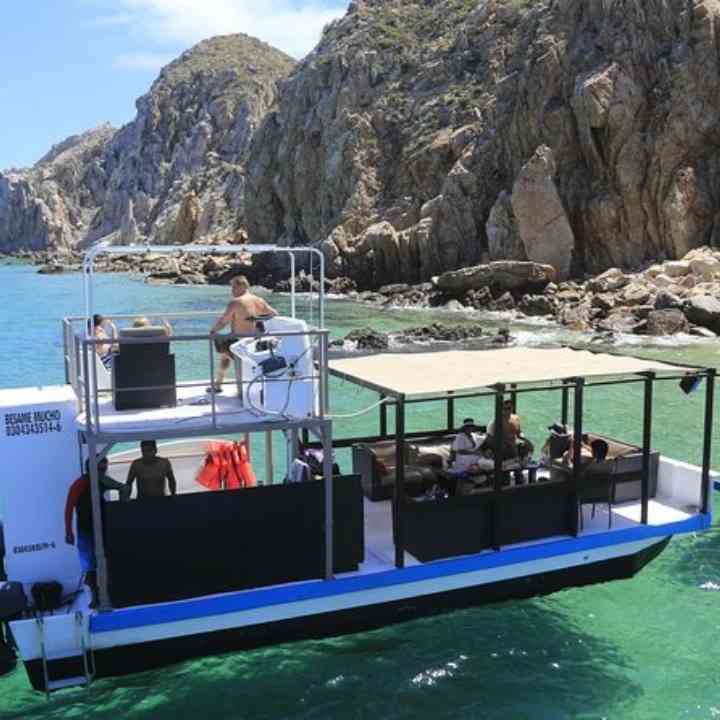 Activities like paddleboarding and snorkeling will take place at the Pelican Rock. Snacks are included (water, guacamole, chips) and drinks are not included in this price.
They have a small restaurant/bar on board where you can order your food and drinks but at separate pricing. Since this is private for your group, you can ask for a separate quote for the food.
Hip hop sessions boat party (adults only)
💲 from $94 USD
🕒 3 hours
Hop on board with a young and dynamic group of people who love hip-hop tunes! This is probably the only booze cruise Cabo San Lucas that is dedicated to getting you drunk.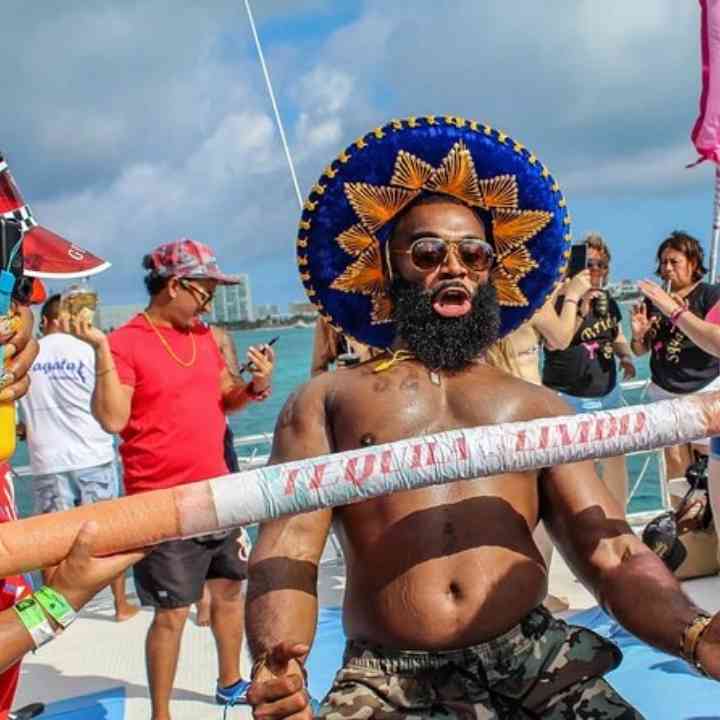 This cruise lasts for 3 hours (during the heat of the day) and there will be a DJ on board that won't stop playing the best hip hop tunes.
We highly recommend this to young people who are traveling in Los Cabos. They are popular for bachelorette parties and spring break parties.
Pirate ship sunset and dinner show
💲 from $99 USD
🕒 2 hours
If you've gone to Puerto Vallarta, then this pirate ship will be very familiar to you. This is one of the most popular booze cruises in Cabo San Lucas.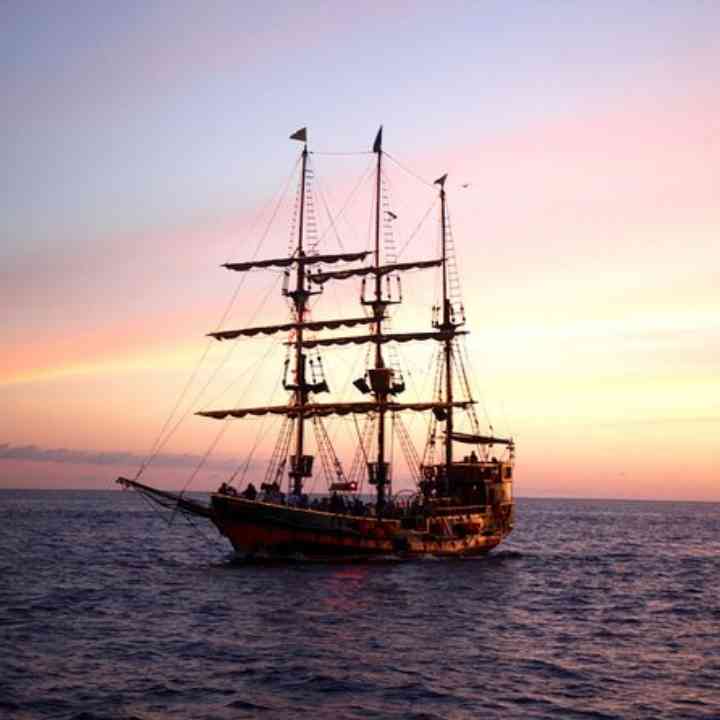 It's really loud (blaring music and lively host) so this is most likely not for those who want a quiet and relaxing cruise.
You will start the cruise before sunset and there will be a barbecue party, open bar, and fireworks to end the cruise in the evening.
🇲🇽 Cabo Travel Guide