Planning a trip to Riviera Maya and wondering when is the best time to visit Tulum? Here's our insider tip including what to know during hurricane season in Tulum.
It may seem like there isn't a bad time to visit Tulum – it's always a good idea. Tulum is the most visited magical town in Quintana Roo because of its great food, nightlife, and of course, the cenotes.
Here is our take on the best time to visit Tulum including the best months to visit, weather per month (high and low), and an intro to the seasons of Tulum.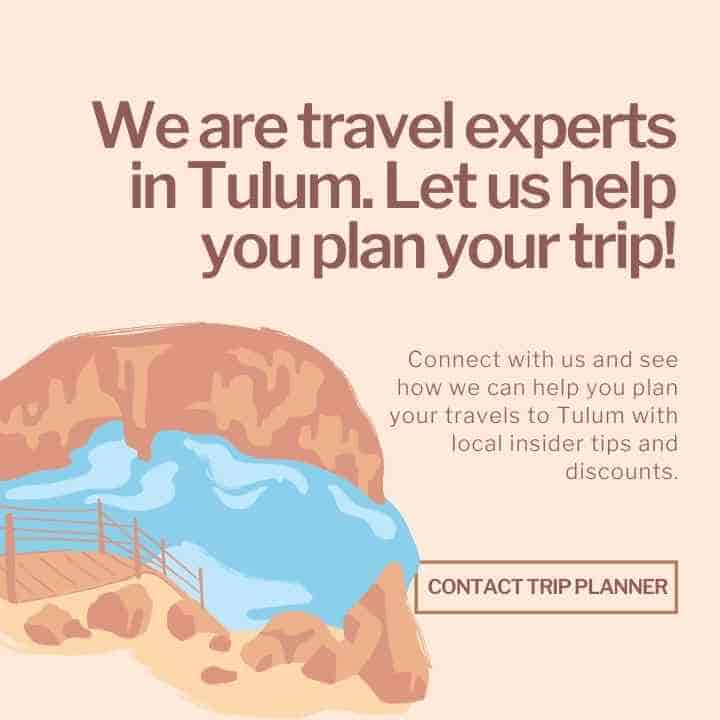 📅 When is the best time to visit Tulum?
The best time to visit Tulum is from November to May which is also the so-called winter season in Mexico.
The season opens through the biggest event of the year, Dia De Los Muertos (day of the dead) celebrated on the last days of October (from October 29th).
During these months, Tulum weather is really pleasant and many Americans and Canadians flock to Tulum to escape the Northern American winter.
The hottest temperature in December to February is from 28°C (82°F) while the coldest is about 20°C (68°F). If you are from a country that has regular bitter cold weather, this is nothing to you.
However, for those of us who live in Tulum, this is really cold and we do wear jackets after sunset.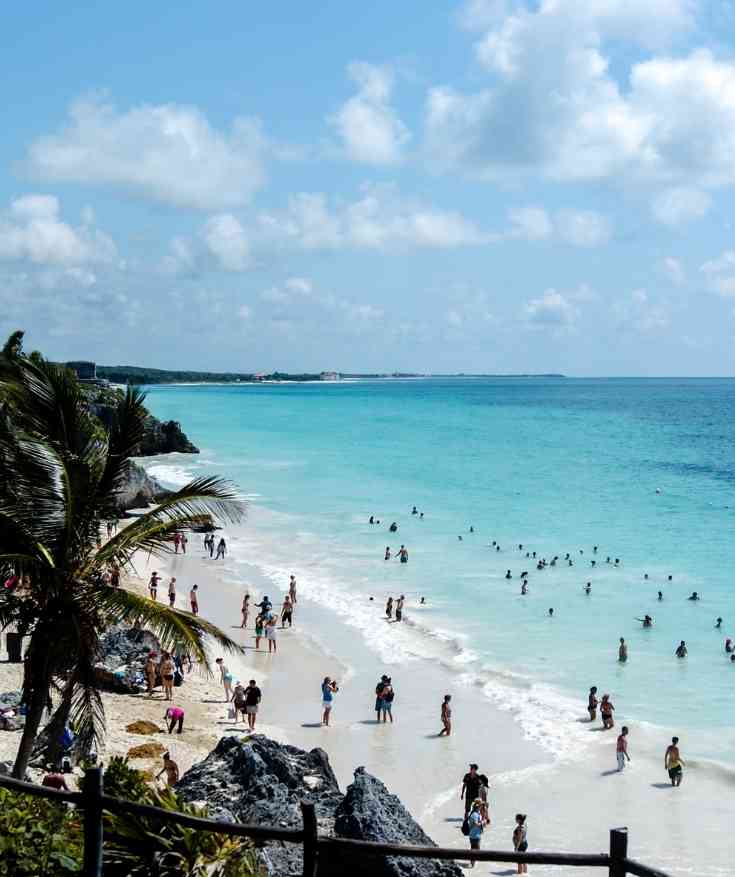 ☁️ Tulum weather forecast (month-by-month)
A quick overview of Tulum weather forecast by month. ⬇️ is the coldest/lowest temperature while ⬆️ is the hottest.
January: ⬆️ 32°C (90°F) | ⬇️ 18°C (64°F)
February: ⬆️ 30°C (86°F) | ⬇️ 15°C (59°F)
March: ⬆️ 30°C (86°F) | ⬇️ 21°C (70°F)
April: ⬆️ 31°C (86°F) | ⬇️ 23°C (70°F)
May: ⬆️ 30°C (86°F) | ⬇️ 23°C (70°F)
June: ⬆️ 36°C (99°F) | ⬇️ 29°C (84°F)
July: ⬆️ 39°C (102°F) | ⬇️ 25°C (77°F)
August: ⬆️ 38°C (100°F) | ⬇️ 23°C (70°F)
☔ September: ⬆️ 33°C (91°F) | ⬇️ 29°C (84°F)
☔ October: ⬆️ 29°C (84°F) | ⬇️ 21°C (70°F)
November: ⬆️ 29°C (84°F) | ⬇️ 20°C (68°F)
December: ⬆️ 28°C (82°F) | ⬇️ 20°C (68°F)
☁️ Data by Accuweather Tulum. Download this app as this will give you the most accurate Tulum weather forecast!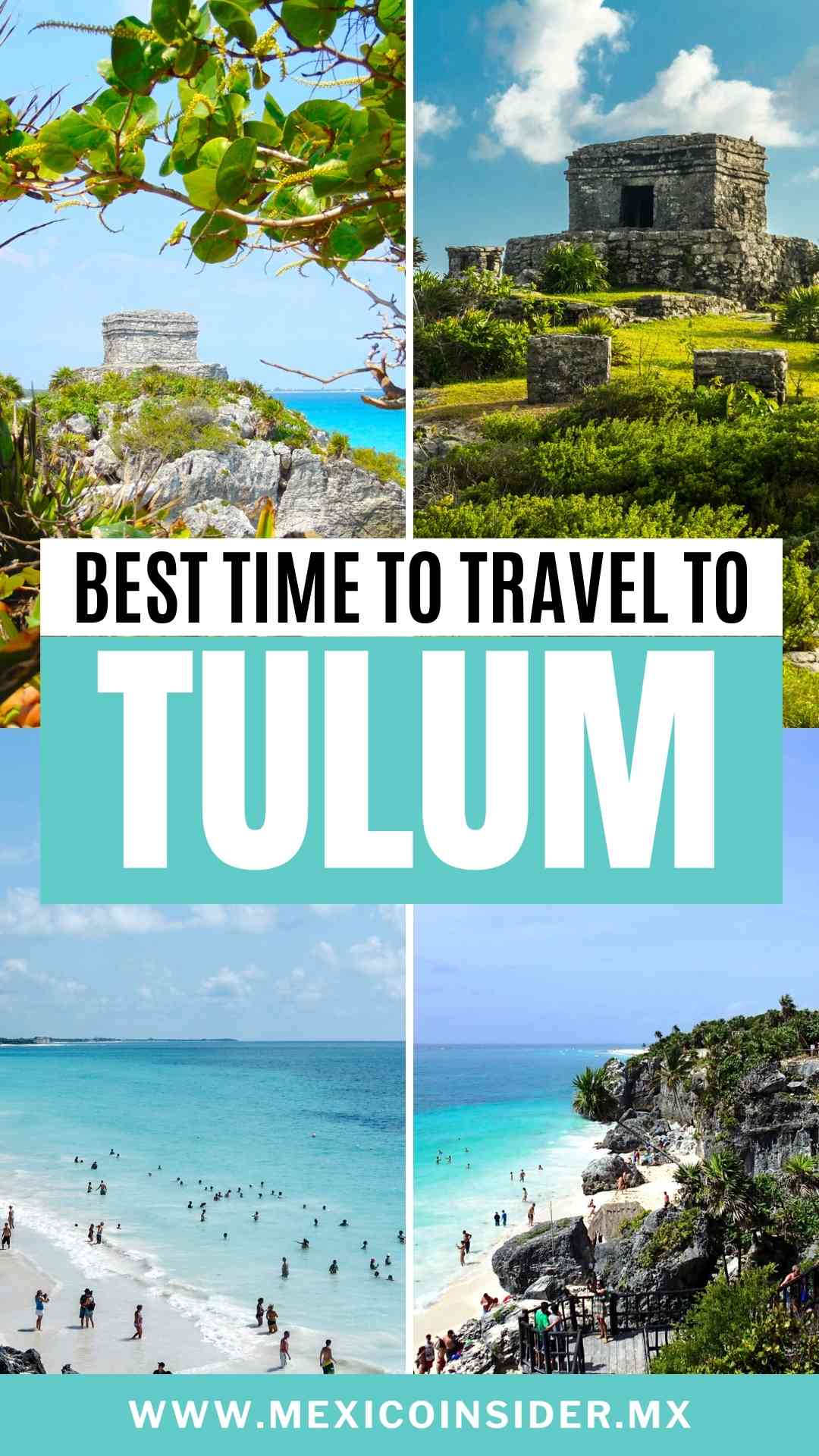 You might also like:
☀️ Best time to go to Tulum by season
High season
The high season in Tulum is from November to March when most of the international holidays happen like Thanksgiving, Christmas, New Year, Valentine's Day, and Spring Break.
Some still consider April, May, and July as high seasons but prices are relatively different when there aren't major events in Tulum.
This high season is also what we call the winter months in Tulum but it's not the same type of winter that you are used to back home.
Tulum is already costly compared to other destinations in Mexico so expect to pay higher prices during the high season. Airbnb hosts, hotels, and resorts, particularly increase their prices during specific holidays and events.
Sure, it may be costly but these are the months that you can guarantee sunny skies, extra-rare rainy days, and warm waters.
When you are 100% sure to visit Tulum during the high season, make sure to book your accommodations 6 months in advance to get the best deals.
Low season
The low season in Tulum is from July to October when it is hot and humid. At this time of the year, many expats who are living in Mexico go back to their home countries (USA, Canada, and Europe) to enjoy the inviting summers in their countries.
There are also many Latin American expats in Tulum (Argentines, Venezuelans, and of course, Mexicans) who also go back to their homes or travel elsewhere that isn't as hot and rainy as Tulum.
The low season is also summer in Mexico and summer here means rain. The strongest hurricanes in Tulum are in the months of September and October, with scattered rain showers in August.
Summer prices are cheaper with an increase in July as this is the official month where all Mexicans travel around the country. This is the summer vacation for kids in Mexico so even we locals avoid these crowds but many families won't!
Summers in Tulum is a combination of hot, humid, sticky, and sweaty but it is the best time to visit Tulum for cheaper costs.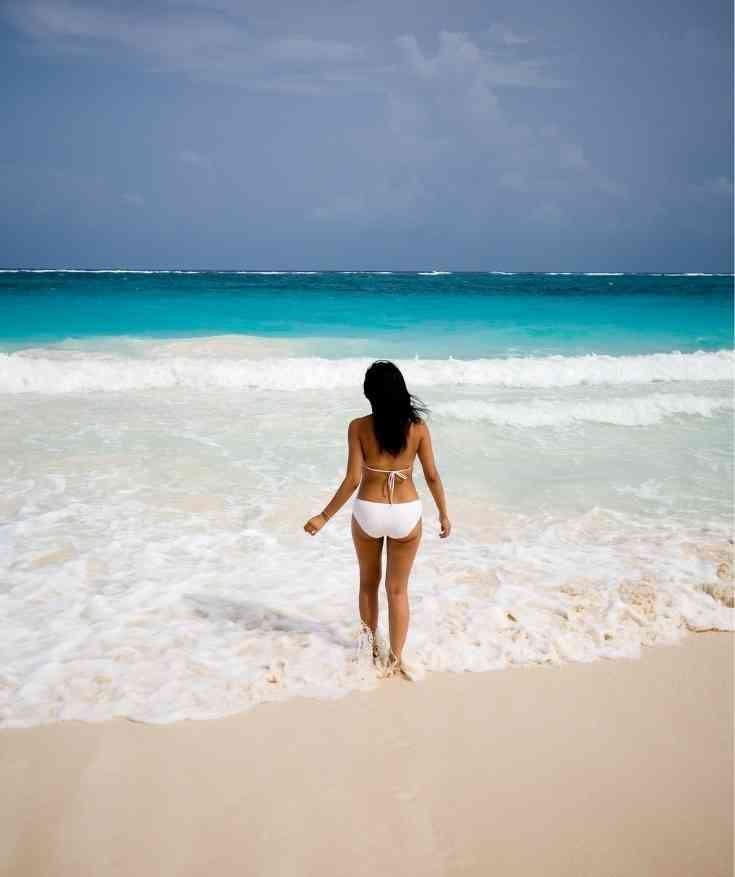 Shoulder season
Shoulder seasons in Tulum fall in the months of April & May, mid-October, and the first week of December. Although it is not as empty as the low season, it isn't too crowded as well.
There is almost no change between the low and shoulder season prices as Tulum is already becoming one of those destinations in Mexico that you can visit all year round.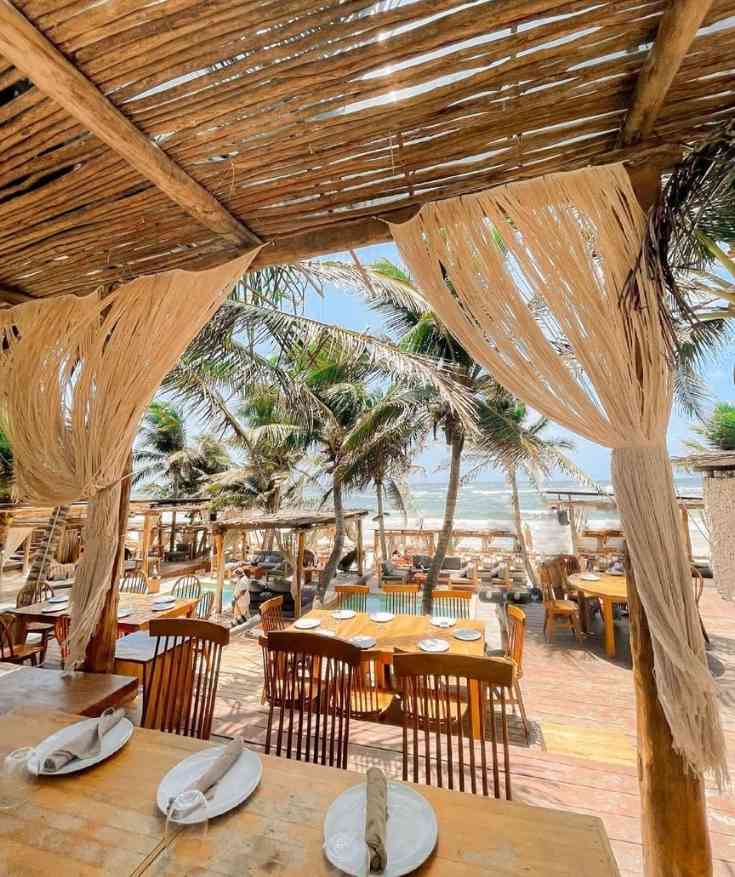 ⛈️ Hurricane season in Tulum
Many of you asked if August (at the time of the writing of this article) is rainy season in Tulum and the answer is yes and no at the same time.
It will rain in Tulum in August for a maximum of 4 days (let's say once a week) but these rains are not that strong. Hurricane season in Tulum is in the months of September and October when typhoons and hurricanes hit the Riviera Maya.
Now, in these months, I can certainly assure you that the rains are stronger to a point where you can't do anything. Avoid these months at all costs if you don't want to be trapped in paying activities and in the end won't end up doing it.
At this time of the year, it is best to go to Los Cabos in Baja California Sur (same with CA weather).
✈️ Ready for your trip to Tulum? If you need more information about the best time to visit Tulum, we'd be happy to update this post – just leave your questions below or join our Facebook community where we answer questions without a cost.
Marianela Clement is a Swiss-Argentine marketing expert who moved to Mexico in 2017. She has lived in Queretaro for 4 years, traveling and working around Central Mexico. In 2021, Marianela decided to move to Tulum, and up until today, she is enjoying the joys of living in Tulum, Mexico.