Planning a trip to Oaxaca and wondering when is the best time to visit Oaxaca City? Here's our insider tip including what to know during hurricane season in the area.
We travel to Oaxaca every day of the dead (October) and we've made some mistakes in the past about timing our travels there. Surely, Oaxaca is a destination you can travel all-year round but please note that this city also experiences hurricane season.
Here is our take on the best time to visit Oaxaca including the best months, weather per month (high and low), and an intro to the seasons of Oaxaca.
You might also like: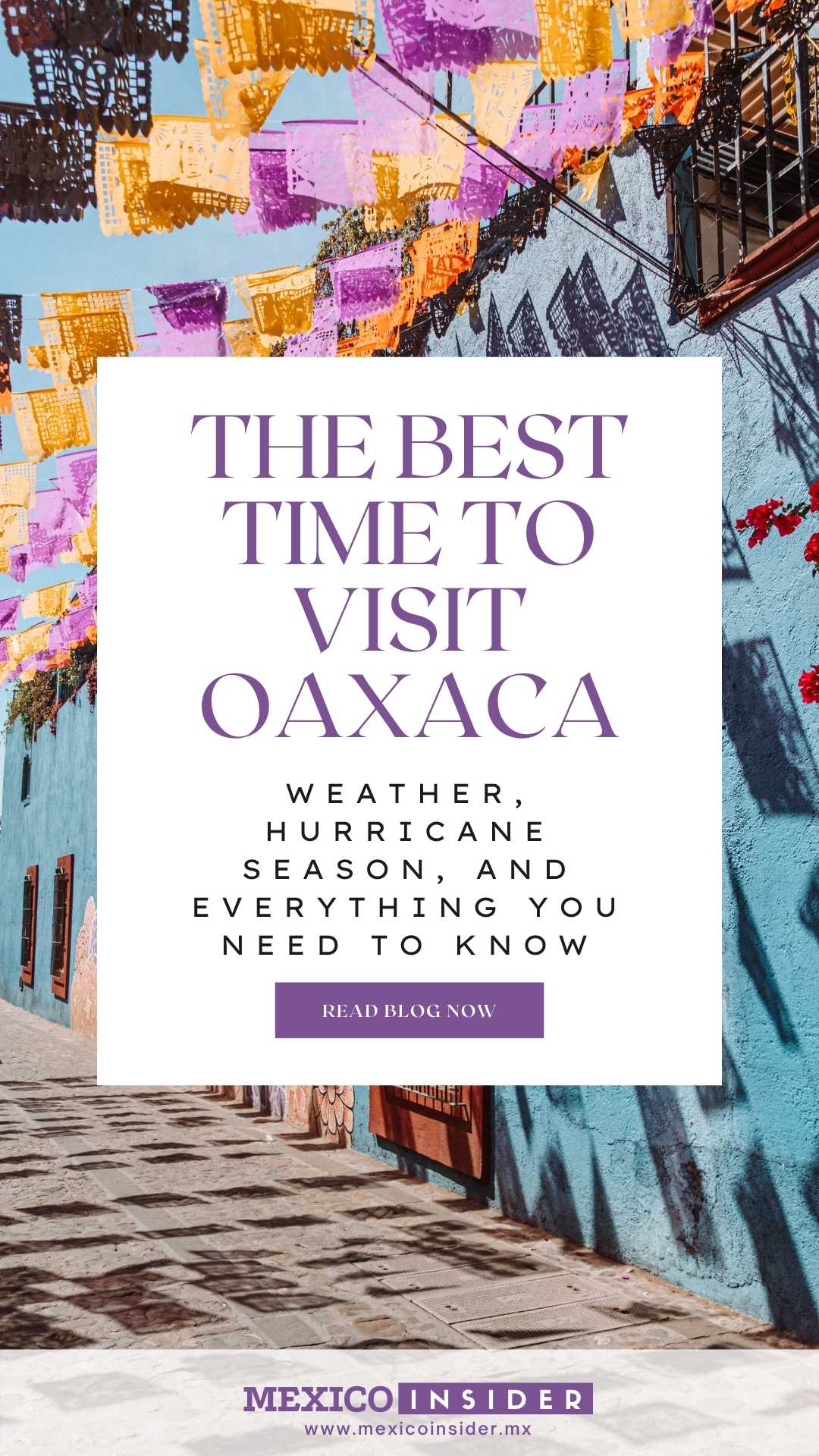 📅 When is the best time to visit Oaxaca?
The best time to visit Oaxaca is from the end of October to late April. The last week of October is when the famous day of the dead (dia de los muertos) takes place and this is also the opening of the new season in Mexico.
From October 25th, you will still feel a little bit of summer heat but after a few days, it will get really cold. We usually joke about this day (around the 30th of October) as the day that the dead has arrived because the weather erratically changes.
🪅 Local Tip: Oaxaca refers to the state and the capital city, Oaxaca City. When researching for the best time to go to Oaxaca, make sure to use Oaxaca de Juarez or Oaxaca City to get accurate results.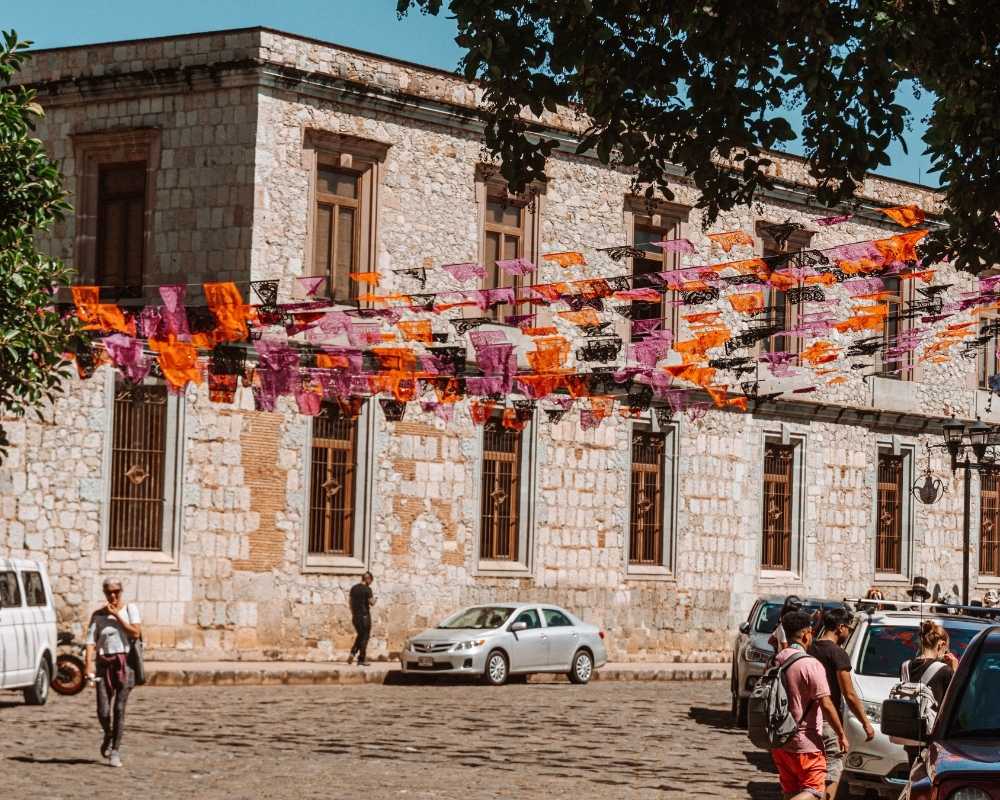 ☁️ Oaxaca weather forecast (month-by-month)
A quick overview of Oaxaca weather forecast by month. ⬇️ is the coldest/lowest temperature while ⬆️ is the hottest.
January: ⬆️ 32°C (°F) | ⬇️ 18°C (64°F)
February: ⬆️ 30°C (86°F) | ⬇️ 15°C (59°F)
March: ⬆️ 30°C (86°F) | ⬇️ 21°C (70°F)
April: ⬆️ 31°C (86°F) | ⬇️ 23°C (70°F)
May: ⬆️ 30°C (86°F) | ⬇️ 23°C (70°F)
June: ⬆️ 36°C (99°F) | ⬇️ 29°C (84°F)
July: ⬆️ 39°C (102°F) | ⬇️ 25°C (77°F)
August: ⬆️ 38°C (100°F) | ⬇️ 23°C (70°F)
☔ September: ⬆️ 33°C (91°F) | ⬇️ 29°C (84°F)
☔ October: ⬆️ 29°C (83°F) | ⬇️ 21°C (76°F)
November: ⬆️ 29°C (84°F) | ⬇️ 20°C (68°F)
December: ⬆️ 28°C (82°F) | ⬇️ 20°C (68°F)
☁️ Data by Accuweather Oaxaca City. Download this app as this will give you the most accurate Oaxaca weather forecast!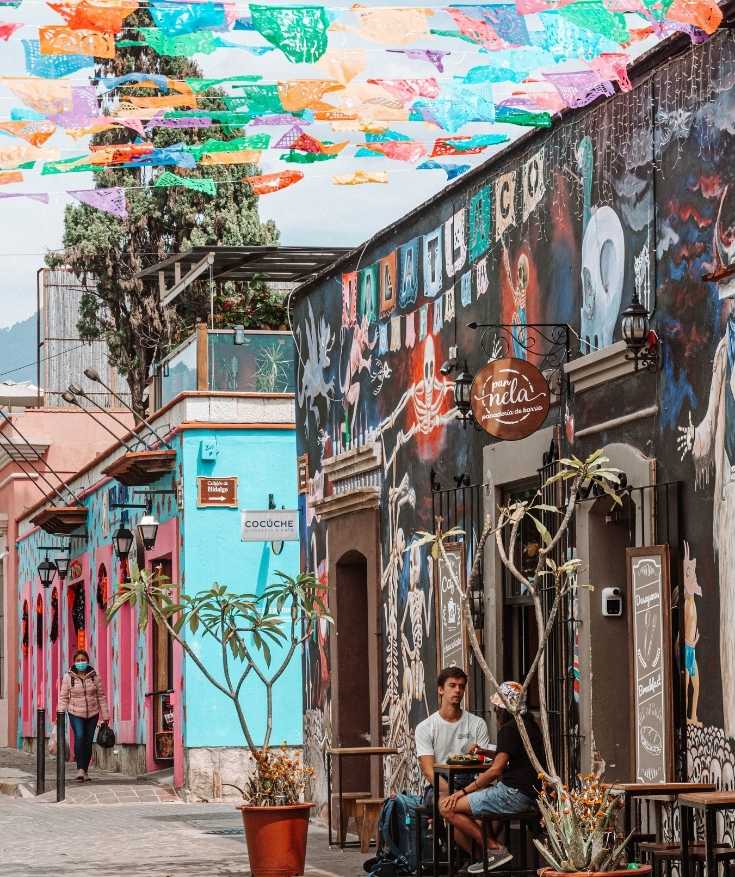 ☀️ Best time to go to Oaxaca by season
High season: October 25 til mid-April
The high season in Oaxaca starts on October 25th towards the celebration of day of the dead. This is the opening of the high season all over Mexico when most holidays happen (i.e. Thanksgiving, Christmas, New Year, Valentine's Day, and Spring Break).
Some still consider April, May, and July as high seasons but prices are relatively different when there aren't major events in Oaxaca.
This high season is also what we call the winter months in Oaxaca but it's not the same type of winter that you are used to back home.
It will still be hot during the day so you can stick to your normal summer outfits. However, the evenings in Oaxaca from November to February can get really chilly so make sure to pack some sweaters!
During the high season in Oaxaca, hotel and activity prices will double from the low season. Despite this, Oaxaca City is still one of the cheapest cities to travel to in Mexico.
When you are 100% sure to visit Oaxaca during the high season, make sure to book your accommodations 6 months in advance to get the best deals.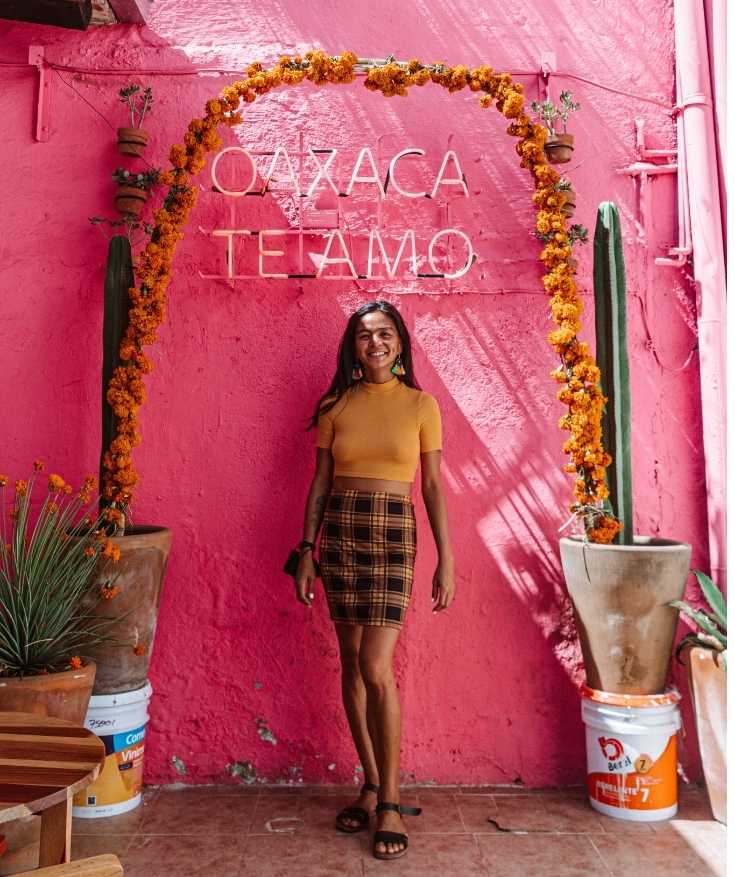 Low season
The low season in Oaxaca is from July to October when it is hot and humid. At this time of the year, many expats who are living in Mexico go back to their home countries (USA, Canada, and Europe) to enjoy the inviting summers in their countries.
The low season is also summer in Mexico and summer here means rain. The strongest hurricanes in Oaxaca are in the months of September and October, with scattered rain showers in August.
Summer prices are cheaper with an increase in July as this is the official month when all Mexicans travel around the country. This is the summer vacation for kids in Mexico so even though we locals avoid these crowds but many families won't!
Summers in Oaxaca are a combination of hot, humid, sticky, and sweaty but it is the best time to visit Oaxaca for cheaper costs.
Shoulder season
Shoulder seasons in Oaxaca fall in the months of April & May, mid-October, and the first week of December. Although it is not as empty as in the low season, it isn't too crowded as well.
During this time of the year, expect for hotel and tours prices to have discounted rates (up to 50% off).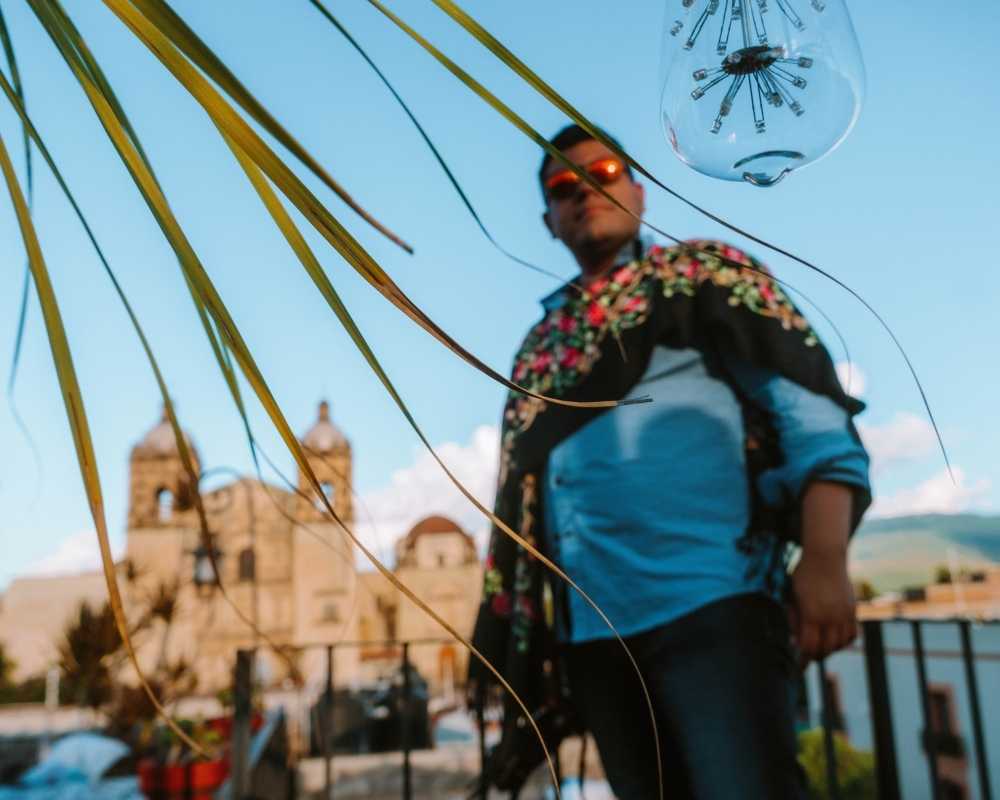 ⛈️ Hurricane season in Oaxaca
Hurricane season in Oaxaca falls in September and October. Although it won't be raining every day, there are a few days (to a week) when Oaxaca gets hit by major hurricanes.
Our first trip to Oaxaca was actually in the months of August and September and we ended up staying in all week because we did not research the best time to visit Oaxaca beforehand.
If you don't want to experience the same, make sure to time your visit to Oaxaca from October 25th to May 31st. This way, you can guarantee that you will get to experience the best Oaxaca weather.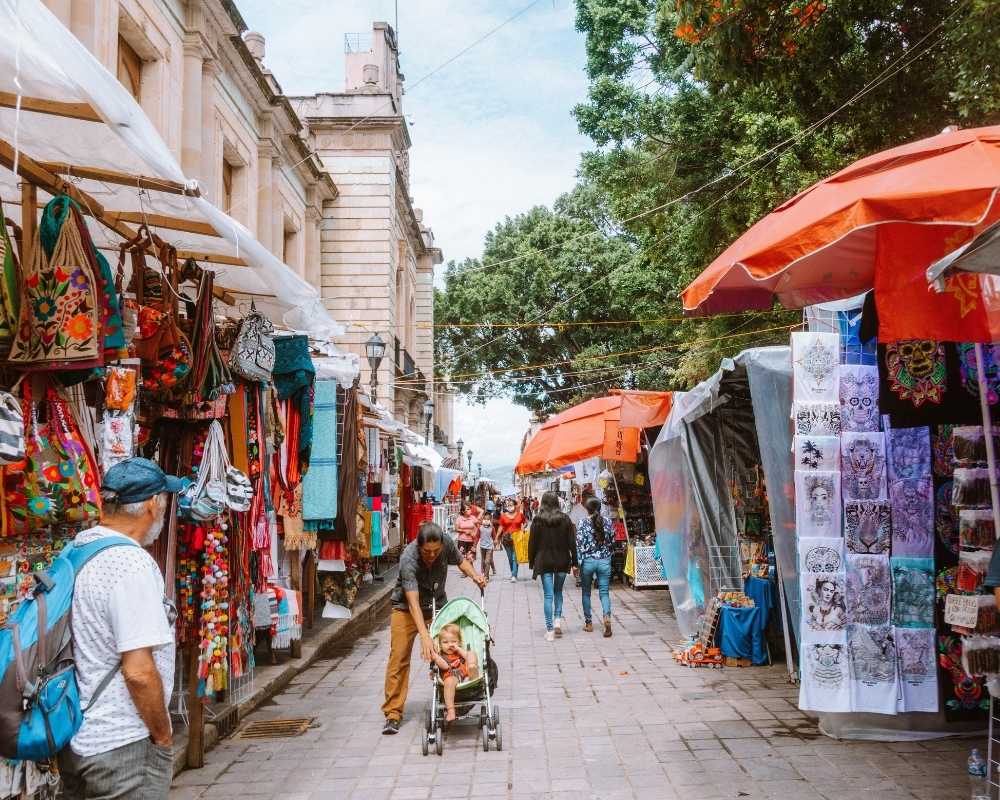 ⁉️ Best time to visit Oaxaca FAQ
✈️ Ready for your trip to Oaxaca? If you need more information about how to get to Oaxaca Mexico, we'd be happy to update this post – just leave your questions in the comment box below or join our communities where we answer questions for FREE.
🇲🇽 Oaxaca Travel Resources
Trisha traveled to Mexico in 2018 and after a year, she found herself obtaining a 4-year residency visa in Mexico. She is the Editor-in-chief for our Living in Mexico Series which has helped over 3,000 Americans move to Mexico with ease. Trisha currently resides in Cabo San Lucas, Baja California Sur.