Ever heard of the World's 50 Best lists? It is a governing body where experts in the culinary industry rank the 50 best restaurants and bars all over the world. For years in a row, the roster of the best bars in Mexico is growing and we've rounded up the best of the best on this list.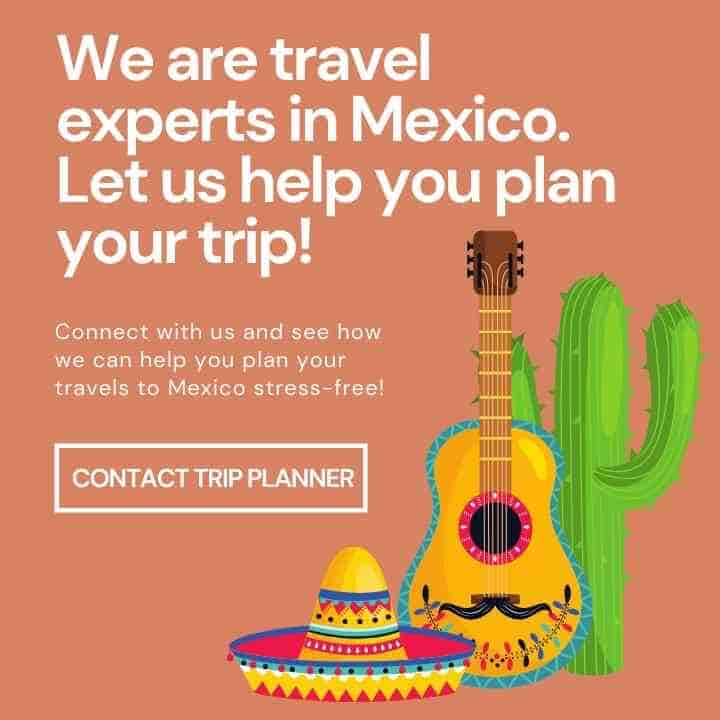 Top chefs like Enrique Olvera (Ticuchi Bar & Puyol) have contributed greatly to the evolution of cocktail bars in Mexico. Mexico is known to be the number one producer of tequila and mezcal in the world so expect to see the cultures, traditions, and fresh ingredients of Mexico showcased on these creative and well-thought-of drinks.
☕ Readers who buy us coffee make Mexico Insider FREE for all. Consider donating to our coffee fund so we can continue updating the best of Mexico travel to you without a cost.
???? What are the three best bars in Mexico?
The best bars in Mexico on this list are not ranked but arranged in alphabetical order. However, on the list of the World's 50 Best Bars, only Licoreria Limantour actually received an award (as the 10th best bar in the world in 2019. The rest of the bars on this list were nominated almost every year so even if they did not get an award, being nominated absolutely means they are worth checking out.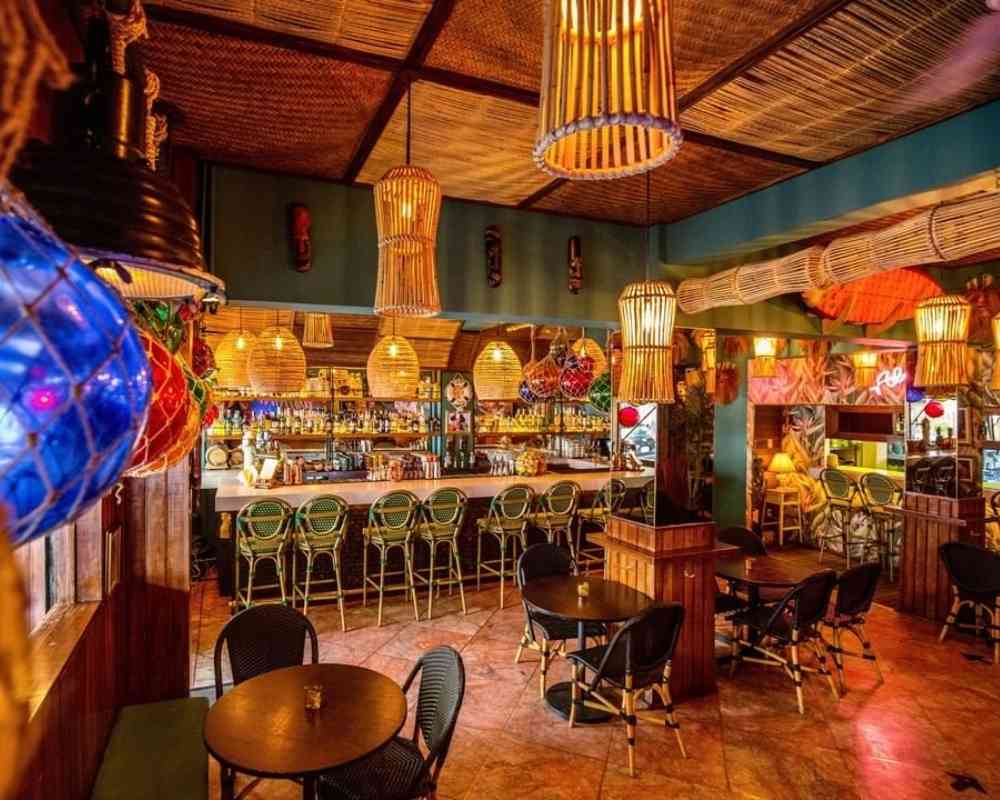 ???? Where are the best bars in Mexico located?
Most of the best bars in Mexico on this list are located in the capital. Mexico City has a bad safety reputation but very few people know that our beloved CDMX is very diverse when it comes to the culinary scene. It is one of the capitals of the world where you will see all types of cuisine (from Asia, the Middle East, Latin America, and Europe).
On this list, you will also find many interesting bars in Guadalajara (another destination in Mexico with the "unsafe" tag). Oaxaca City, the home of the mighty mezcal is the third city in Mexico.
You may also like:
The ultimate guide to Sayulita nightlife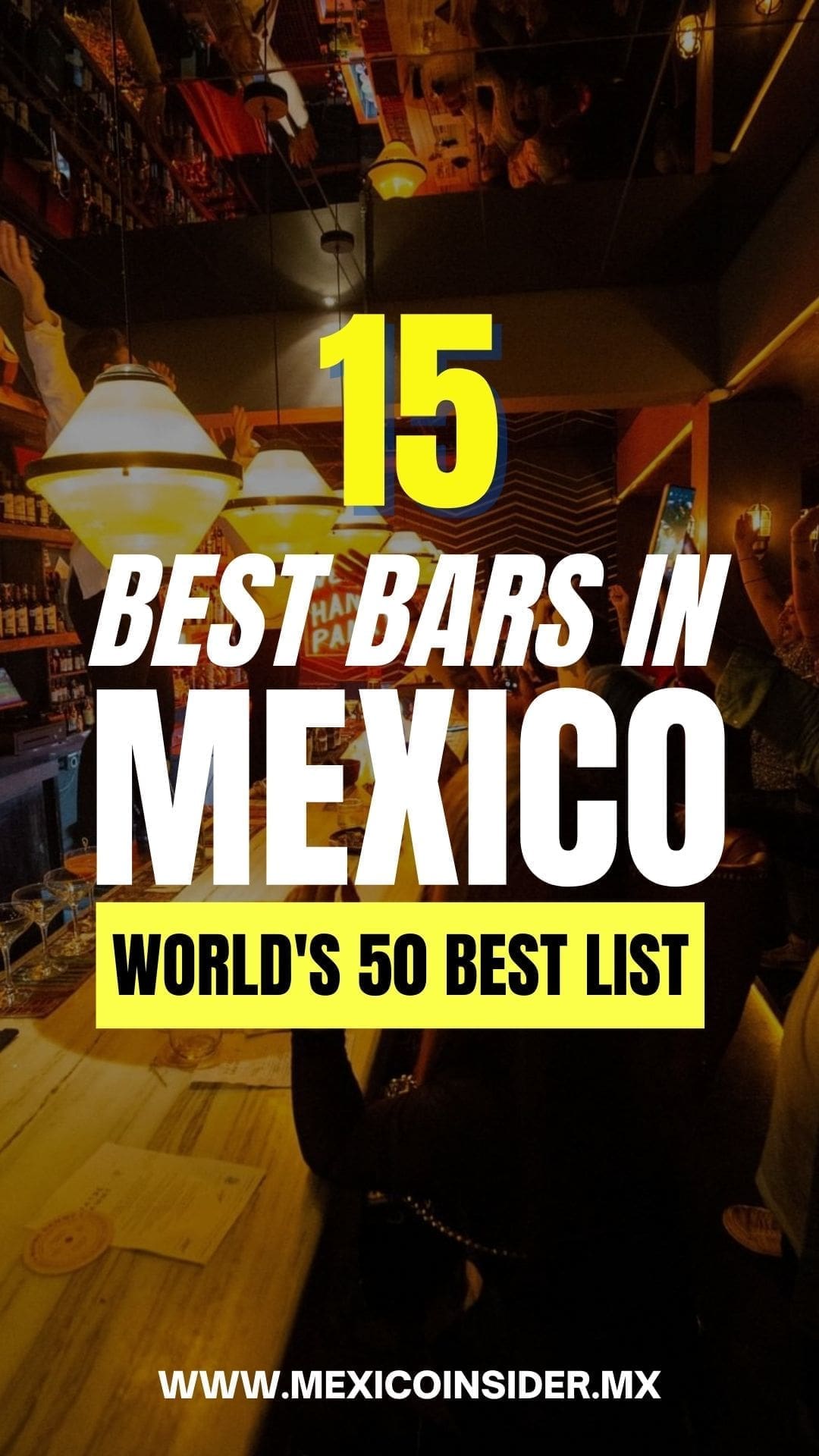 ???? 15 best bars in Mexico that are globally recognized
#1: Arca (Tulum)
???? Av. Boca Paila, Tulum Beach
???? from US$14
Co-existing with Tulum's jungle vibe, Arca was built with trees as shades in the area it is standing on. Headed by Jose Luis Hinostroza who worked under Rene Redzepi's Noma Copenhagen, he was one of the brains of Noma's pop-up in Tulum. Arca has the house cocktails starring mezcal, tequila, and gin cocktails. For tequila lovers, try Hinostroza's Chechen, a cocktail based on white tequila, roasted pineapple syrup, lemon, and angostura bitters.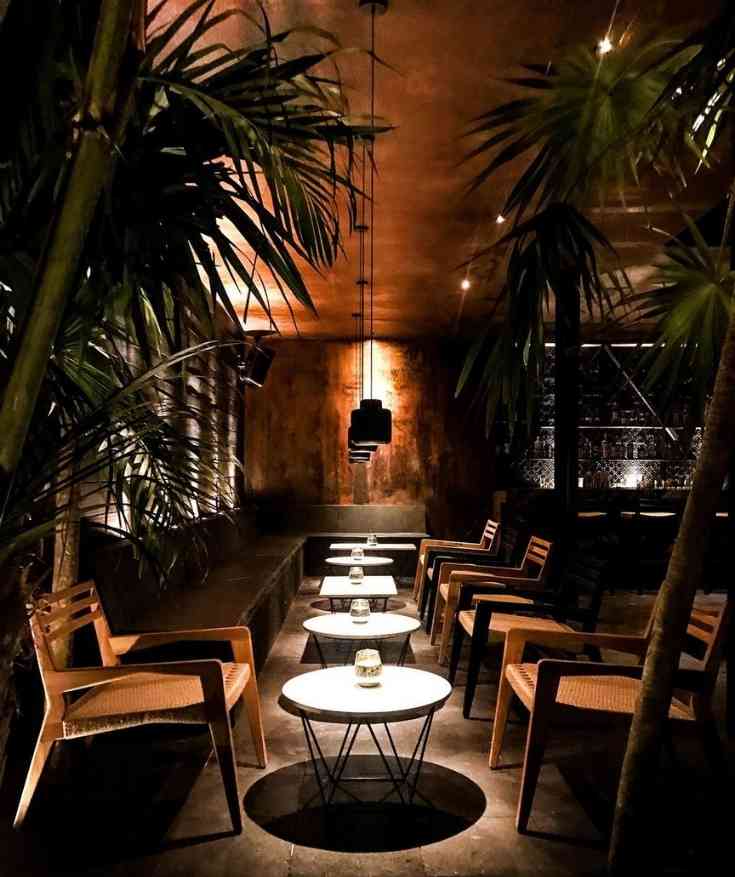 #2: Baltra (Mexico City)
???? Iztaccihuatl 36D, Condesa
???? from US$8
The name Baltra is from one of the islands of the Galapagos in Ecuador. An intimate cocktail bar, Baltra is also owned by one of the World's Best Bars, Licoreria Limantour who started the evolution of mixology in Mexico City. Unlike other fancy cocktail bars, this is way casual and half the tables are reserved for walk-ins. Try the akia, a tequila based drink with Lillet and white creme de cacao!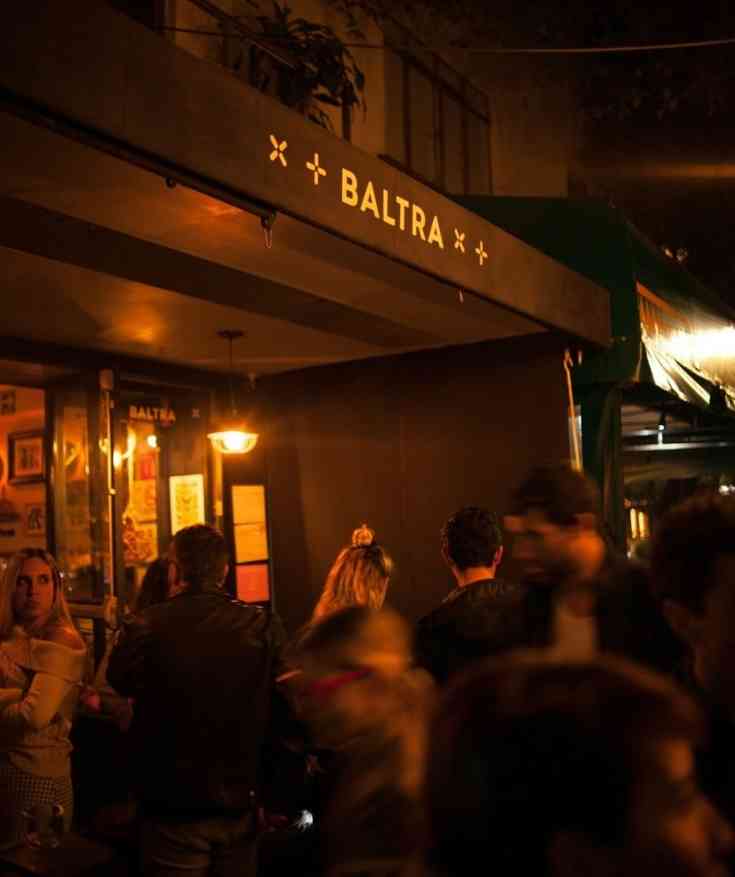 #3: De La O Cantina (Guadalajara)
???? Calle Argentina 70
???? from US$6
A Cantina is a big part of Mexican culture. Traditionally, a cantina is a bar/hangout for males (like a Bachelor's Club) where they can eat, drink, play games, and have fun. Of course, in today's cantina, women are now welcome. De La O Cantina depicts the vibe of the old cantina ways of Mexico with a relaxed environment, comfortable seats, and lots and lots of botanas (snacks). Try their traditional fermented pineapple drink known as tepache. If you haven't tried pulque yet (not our favorite), this is a great place to have it.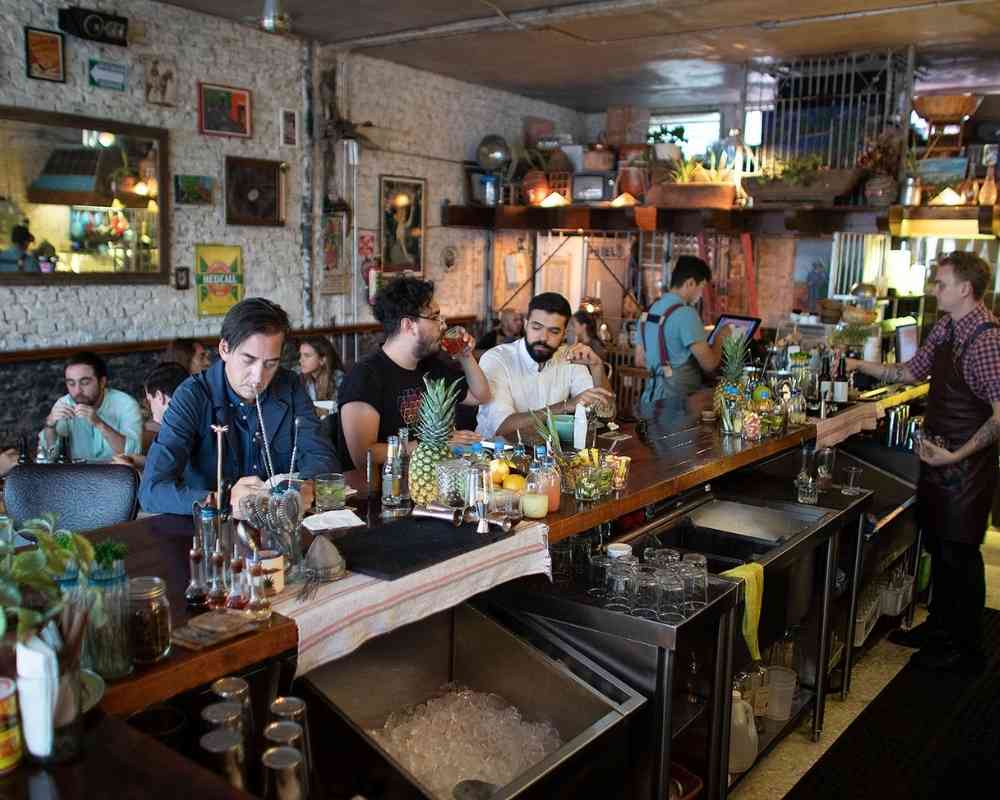 #4: El Gallo Altanero (Guadalajara)
???? Calle Marsella 126
???? from US$7
We've overused cozy on cafes, coworking spaces, and restaurants but El Gallo Altanero's space is the real cozy spot. There is live music whether be it a percussion band or a solo sax. As world-renowned as they are, they do not do reservations and accept customers on a first-come-first-served basis. We recommend the mezcal-based drink, La Hurricana (The Hurricane) which is served in a candle jar.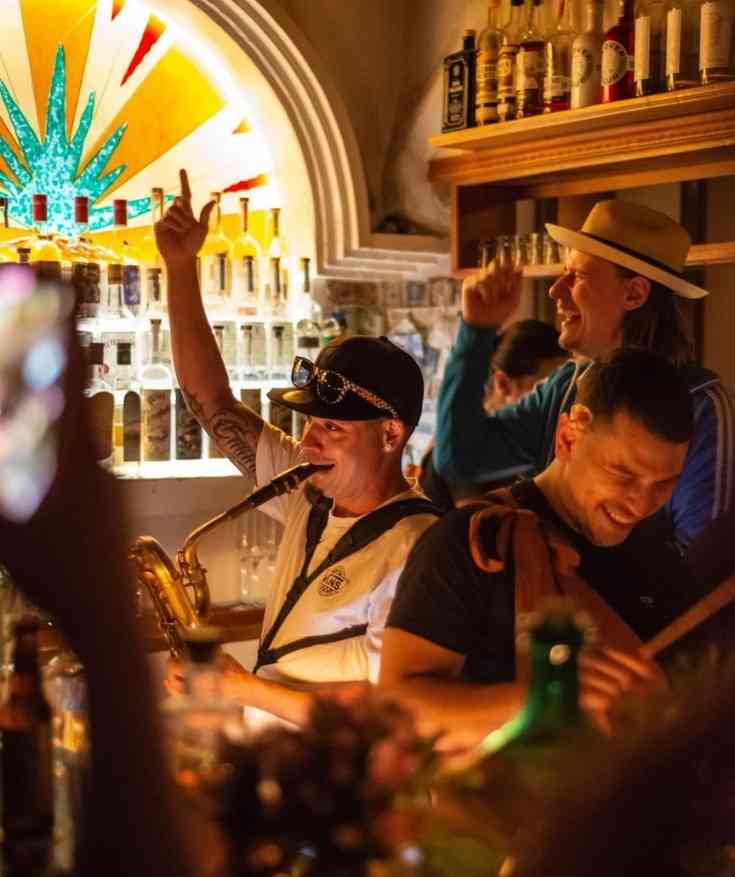 #5: Fifty Mils (Mexico City)
???? Four Season's Hotel
???? from US$10
Fifty Mils was first nominated on the World's 50 Best Bars in 2018 and never left the race. Some of the most trained bartenders and mixologists (not just in Mexico but all over Latin America) are part of their dynamic crew. Located inside the Four Seasons in Mexico City, Fifty Mils accepts outsiders to sit on their majestic marble bar (this is the best spot) and go on an adventurous cocktail journey with drinks like Ma 75 (Tanqueray Ten in a chilled flute).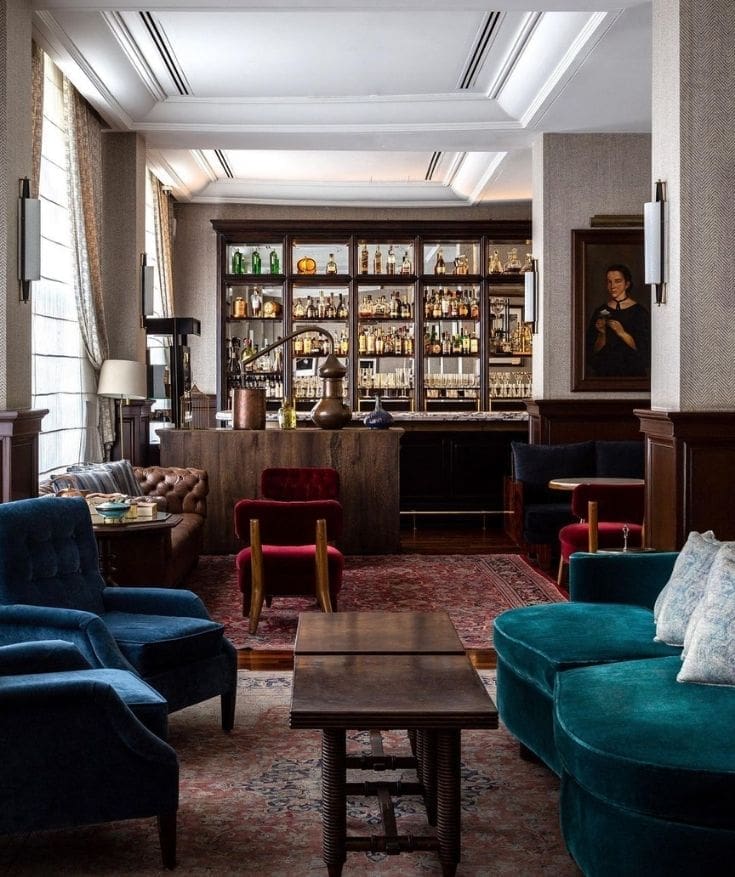 #6: Hanky Panky (Mexico City)
???? Four Season's Hotel
???? from US$10
A members-only club, this speakeasy bar in Mexico City has been catering to the ever-changing needs of the bourgeoisie in the capital. Classic and house cocktails from the pioneers of mixology in CDMX line up and are changed occasionally. The name Hanky Panky was inspired by a Fernet, gin, and sweet vermouth cocktail that was invented by Ada Coleman for London's Savoy Hotel in the 1900s.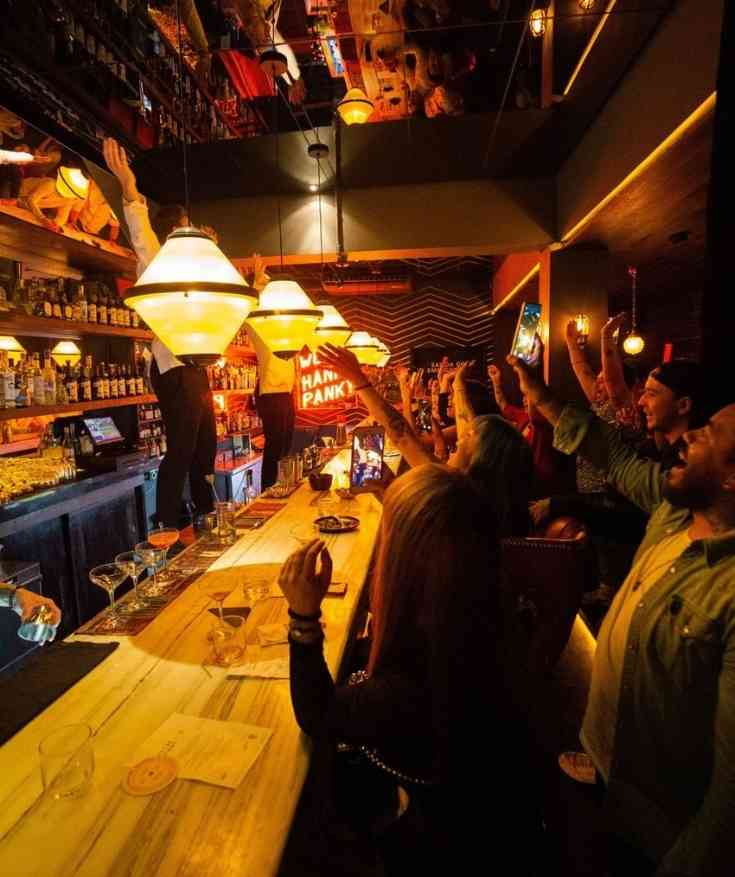 #7: In Situ Mezcaleria (Oaxaca City)
???? Vicente Guerrero 413
???? from US$10
Oaxaca is the top 3 mezcal producer in the world with mezcals from wild agave fields as their specialty. In Situ Mezcaleria is not as fancy as the other best bars in Mexico on this list but they are one of the best because they focus on the inclusion of the local and artisanal mezcal makers in the global supply chain. They promote small family producers from the towns of Santa Catarina Minas and other areas in Oaxaca that are not known for mass production.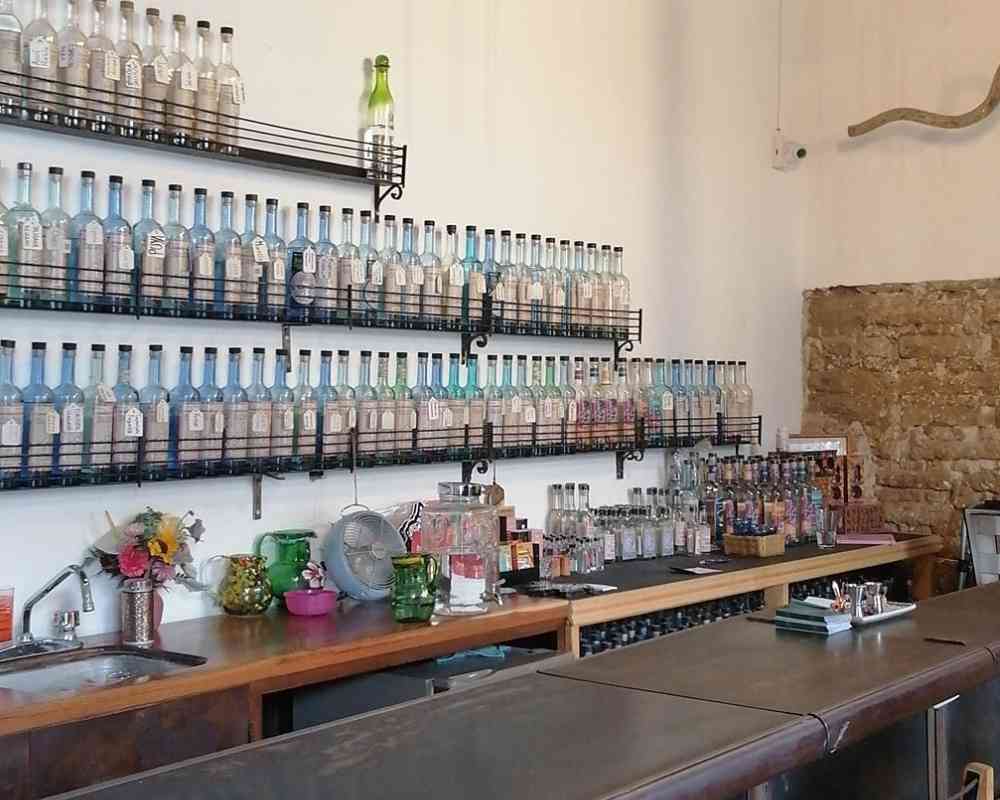 #8: Kaito (Mexico City)
???? C. J. Enrique Pestalozzi 1238
???? from US$9
Kaito is an izakaya (a type of bar popular in Japan that is small and inexpensive) that works alongside an established Japanese restaurant Deigo. This gives customers an opportunity to pair their small Japanese dishes with the right alcoholic drink. Kaito has all the drinks popular in Japan that will go well with your meals. Spearheaded by Claudia Cabrera, Kaito is one of the few female-run bars in Mexico.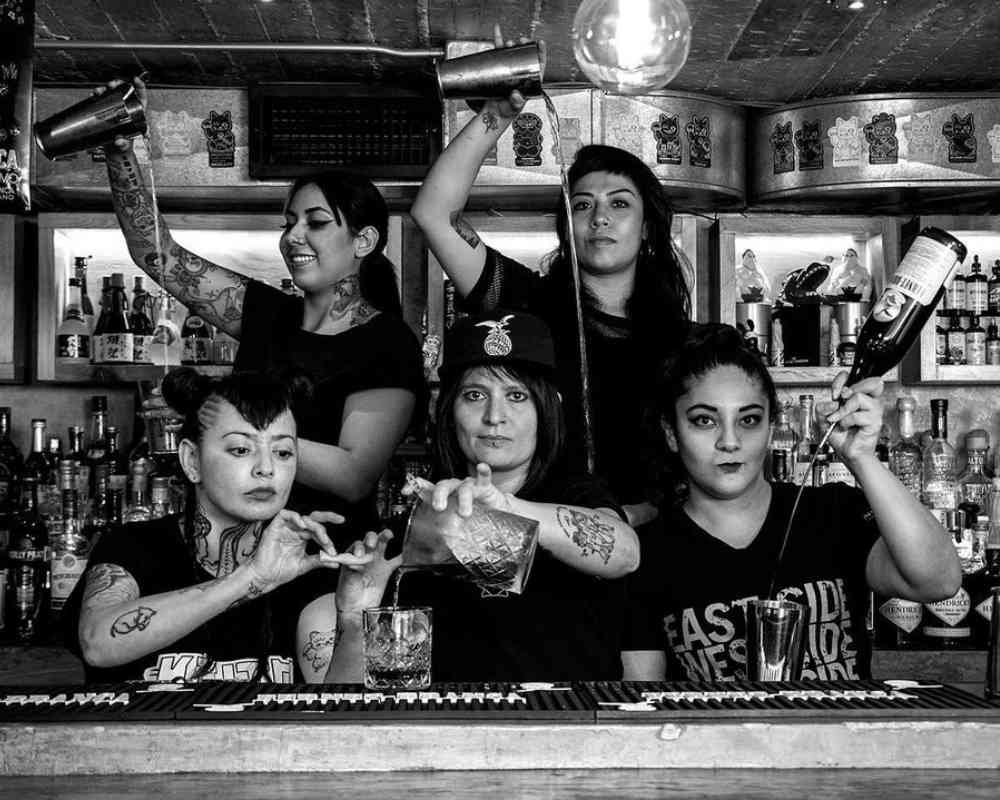 ???? Get genuine and honest content like this by subscribing to our newsletter. We send high-quality information once a month. NO SPAM. NEVER.
#9: La Capilla (Tequila)
???? Hidalgo 34
???? from US$9
In the small town of Tequila, a bar made it to the World's 50 Best lists. La Capilla is one of the oldest bars in the country and of course, all their drinks are mostly tequila-based. This is still very Mexican where they serve drinks like batanga (a Cuba Libre with tequila) invented by the owner in 1961. He is now 90 years old but is still popping at La Capilla occasionally.
#10: Licoreria Limantour (Mexico City)
???? Av. Álvaro Obregón 106
???? from US$11
???? #10 on the World's 50 Best Bars 2019
An institution in Mexico City's bar scene, Licoreria Limantour was ranked #10 on the World's 50 Best Bars 2019 edition and has been in the running for the same category since 2014. The art deco building is consistently on the locals' places to drink list because of the cocktails and well-kept Latin vibe. Licoreria Limantour has 2 floors (we love the second floor!) and is in the prime location of the Roma neighborhood.
#11: Pare de Sufrir Mezcaleria (Guadalajara)
???? Calle Argentina 66
???? from US$11
A bar that is popular to the mezcal aficionados of Guadalajara, pare de surfrir means "end your suffering" in English." Their popular mezcal types include pechuga (chicken breast), a type of mezcal with a secret ingredient is raw chicken. Don't worry, it tastes better than it sounds and is one of the most expensive and premium mezcals in Mexico.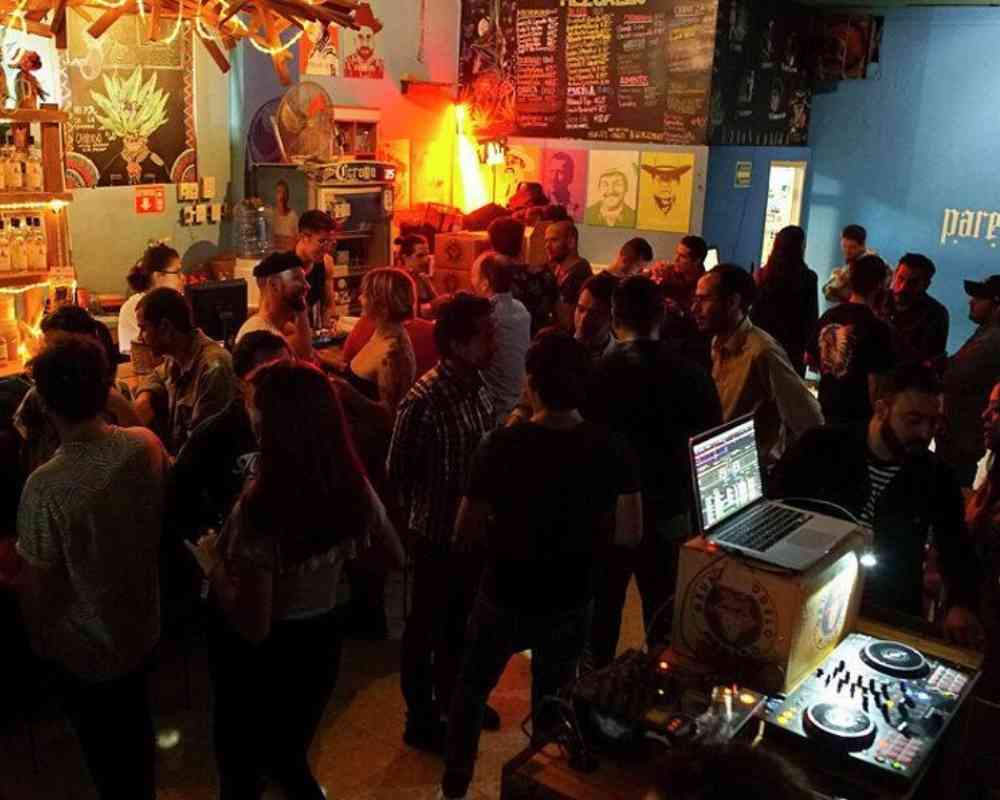 #12: Sabina Sabe (Oaxaca City)
???? 5 de Mayo 209
???? from US$11
Dark ambiance with different drinking rooms/areas, Sabina Sabe makes their cocktails based on the ingredients that are seasonally available in their area. With cocktails paired with their delightful Oaxacan dishes, this bar has been a destination not just for evening drinks but also for brunches. Although it's not a local's favorite, you will see many tourists from all over the world sitting down at the bar, chatting with the uber friendly bartenders.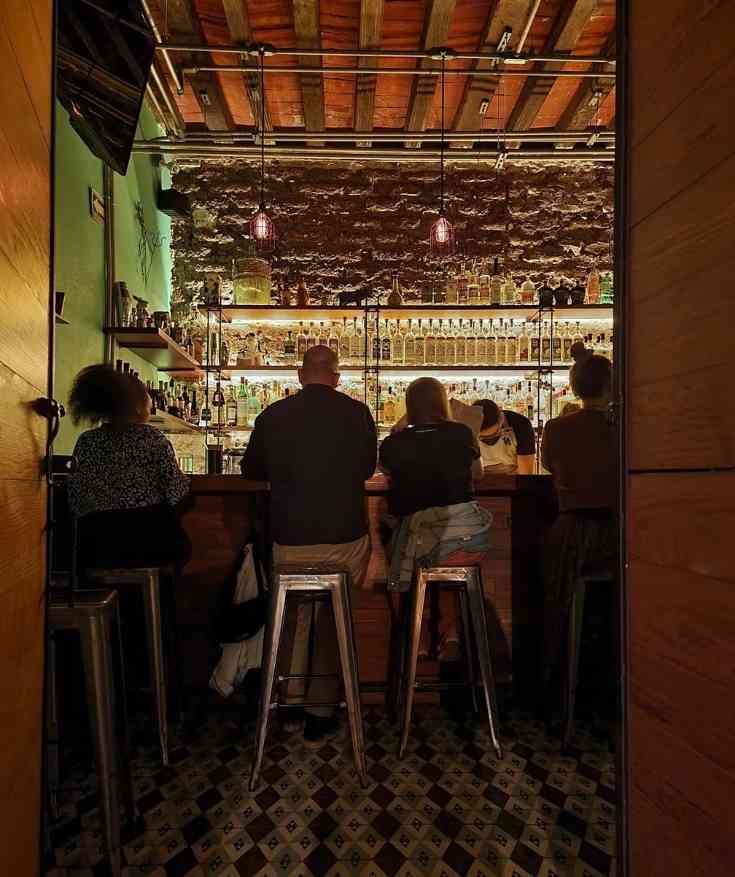 #13: Ticuchi (Mexico City)
???? Petrarca 254
???? from US$10
Headed by Mexican top chef Enrique Olvera, expect the quality of food at Ticuchi to be top-notch, especially if you've had a meal at his Pujol. Tamal de esquites is one of the best-sellers in the house and people always come here for the freshly-made tortillas. This dark-themed bar in Mexico City has a display of over 50 mezcal bottles which oddly, they only offer for 'to go' but they have an extensive collection of mezcal cocktails.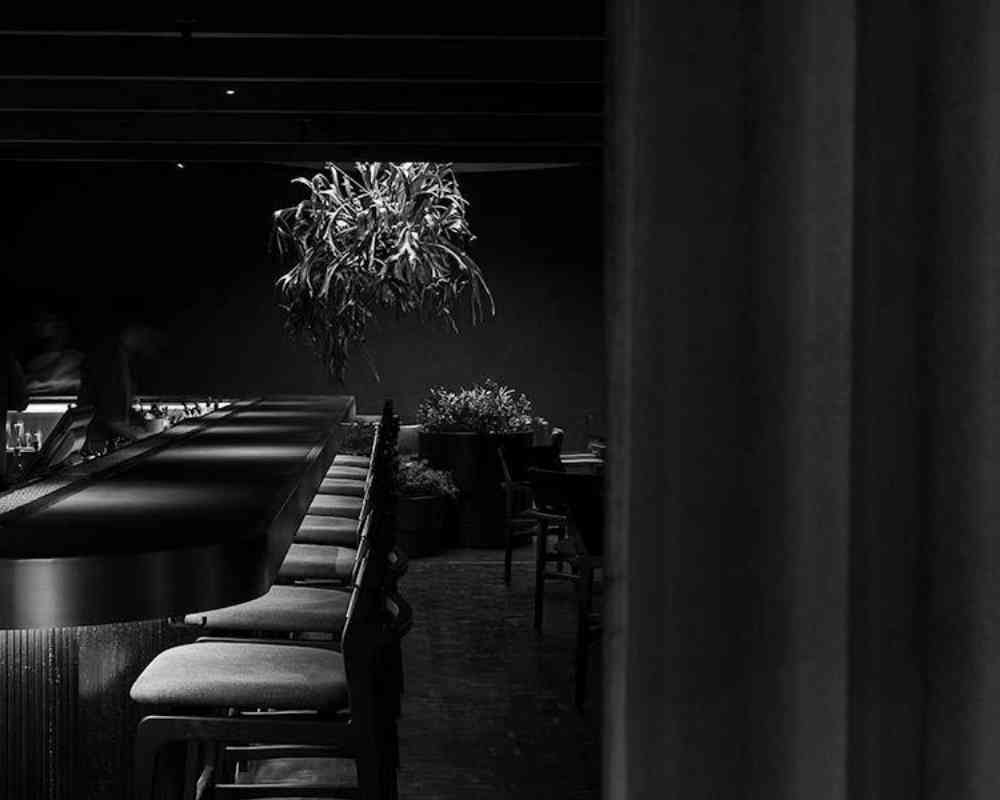 #14: Waikiki Tiki Room (Mexico City)
???? Orizaba 115
???? from US$9
Another Tiki bar in the capital, Waikiki Tiki Room maintains a fun-filled environment and a colorful atmosphere (as seen in its interior). It will sometimes feel like you're in a bar in Hawaii or Polynesia because of the retro colors and the plants that surround the venue. Tiki cocktails like the Mai Tai and the Blackberry Beefeater Gin are the best-sellers of the house. As for food, we'd recommend all their burgers and our favorite, the chicken fingers with Koran barbecue sauce!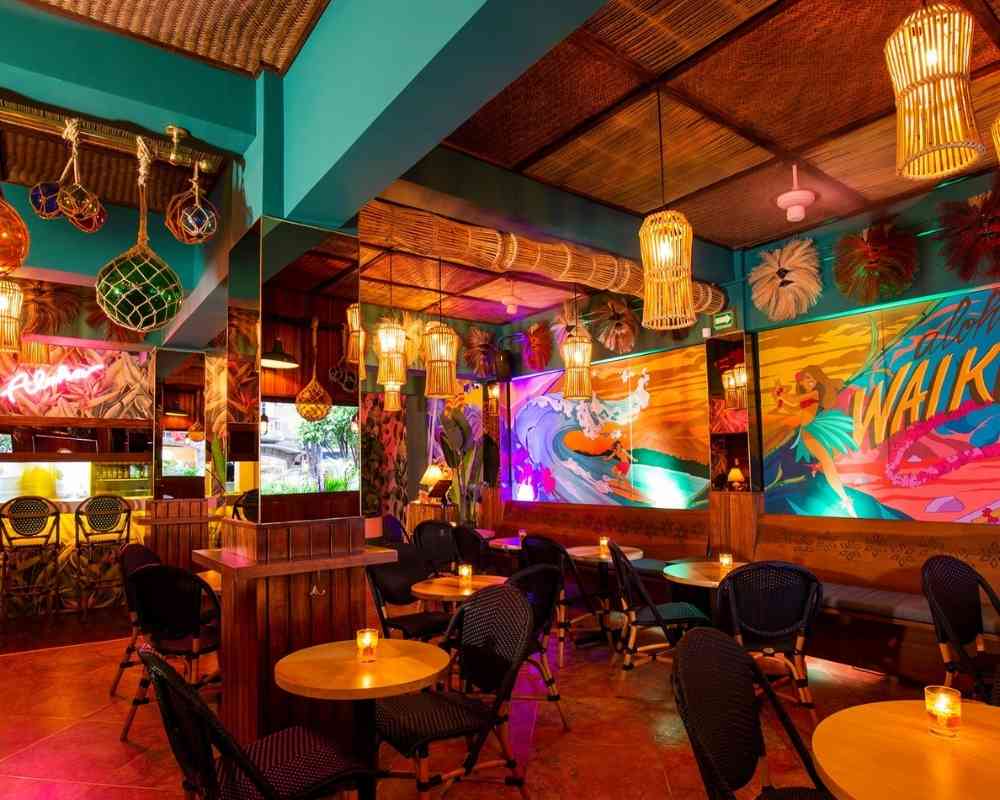 #15: Xaman Bar (Mexico City)
???? Copenhague 6
???? from US$10
With a dramatic basement setting, customers get sucked in time and stay here until the wee hours of the morning without realizing what the time is. DJs from all over the country play on the weekends and they sometimes have international guests. The concept of shaman's drinks and cocktails is Shamanism-inspired, focused on the power of plants and respect for nature. You will see many plants on display at the bar and some of them are species that only grow in Mexico.
✈️ Ready for your trip to Mexico? If you need more information about the best bars in Mexico, I'd be happy to update this post – just leave your questions below!
Trisha traveled to Mexico in 2018 and after a year, she found herself obtaining a 4-year residency visa in Mexico. She is the Editor-in-chief for our Living in Mexico Series which has helped over 3,000 Americans move to Mexico with ease. Trisha currently resides in Cabo San Lucas, Baja California Sur.